Snapchat T.V.? MGM Partners With Snap Inc. To Create Mobile Video Content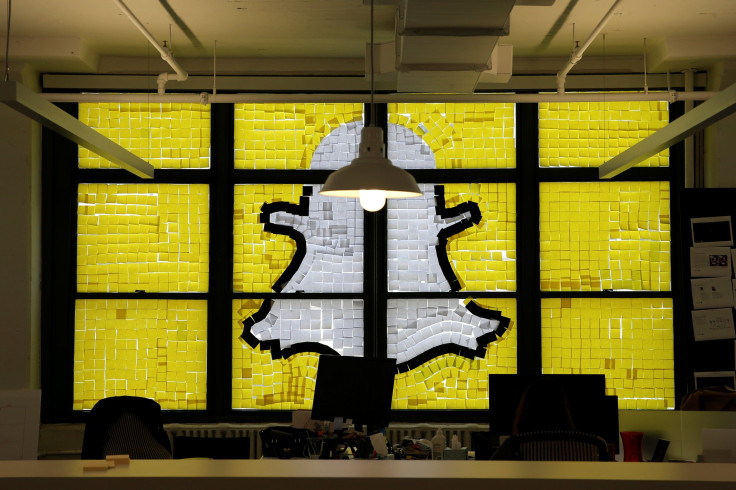 Snapchat is getting more diverse. The short video sharing site, whose Stories feature, social networks such as Facebook and Twitter have tried to replicate, is now working on TV-style programming for its users on its Discover platform — MGM Television announced a deal with Snapchat parent Snap Inc. to create TV-like video content Tuesday.
"The team at Snap is thinking about mobile TV differently than anyone else in this space. They are innovators, and it presents us with a unique opportunity to flex our development and production muscle in a whole new way. We are excited to create content for their vast and hard to reach audience that consumes entertainment in a very specific fashion," Barry Poznick, president of unscripted television, MGM saidTuesday.
Read: Snapchat Now Lets You Send Memories With A Chat
The shows will be in the form of original programming, shot vertically for mobile, according to the official press release. Each show will deliver a complete narrative within 4-5 minutes. Snapchat shows will be developed on a variety of formats including documentaries, reality TV, scripted and unscripted shows, comedies and dramas.
This is the first time that Snapchat has struck a deal with a major entertainment studio for TV-style content. For other kind of content, such as news and sports, it already has deals with ABC, NBC, BBC, Vice Media, ESPN, the NFL and Discovery Communications.
The fact that the TV shows are being developed for a short video app such as Snapchat delineates how audience preferences and consumption patterns for content are changing. The average number of hours of watching T.V. in the U.S. has been declining steadily for some years now, while the same stats for video sharing sites such as YouTube and Snapchat have been increasing. Unlike TV, such kind of programming lets users choose what they want to watch and when they want to watch it. It also offers a wider range of content, thereby wooing the consumer better.
Read: YouTube Crosses 1 Billion Hours Of Daily Video Watching
Snapchat is slowly diversifying into being more than a video sharing app. It's move towards TV-style programming builds on the recent success of the app, which is currently giving tough competition to large-scale social networks such as Facebook and Twitter.
© Copyright IBTimes 2023. All rights reserved.