Snapchat Raises $1.8 Billion In Series F Funding Round, Predicts Up To $1 Billion In Revenue By 2017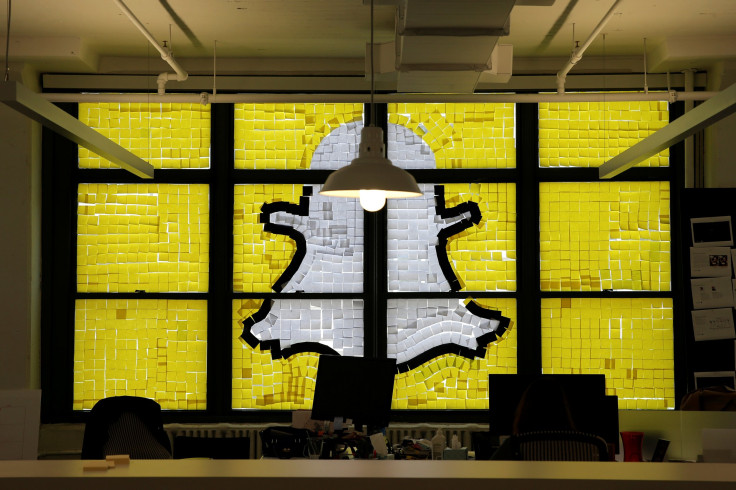 Ephemeral messaging service Snapchat has raised over $1.8 billion in its latest funding round while leaked documents show the company is predicting huge revenue growth in the next two years potentially reaching $1 billion by 2017.
Filings published by the SEC on Thursday reveal Snapchat's latest funding round totaled $1,808,560,006, which the company has been raising for over a year. A $175 million investment by Fidelity Investments in February is part of the funding round, according to sources speaking to Techcrunch, which also reports that General Atlantic, Sequoia Capital, T. Rowe Price, Lone Pine, Glade Brook Capital, IVP and Coatue Management are among the investors in the Series F funding.
The SEC documents do not reveal at what valuation Snapchat raised the money, but sources speaking to Techcrunch said the investments could have been made at different valuations, ranging from $17.5 billion up to $22.7 billion, which is the company's current maximum valuation, based on the available shares.
Techcrunch has also been provided with a presentation deck by one investor, who declined to take part in the Series F round, which reveals new details on Snapchat's revenue and user numbers. According to the leaked slides, Snapchat earned just $59 million in 2015, the vast majority of that in the final two quarters as the company ramped up efforts to monetize its growing user base.
Snapchat, however, predicts that revenue will increase quickly, claiming 2016 could see the company generate between $250 million and $350 million while 2017 could see earnings of between $500 million and $1 billion. However, according to the report, the higher end of these estimates are not internal revenue figures, "they are based on bullish sales targets at the company."
The pace at which Snapchat is looking to grow its revenue — through deals with big media players eager to take advantage of the company's popularity among the younger demographic — is outpacing anything Facebook did when it looked to monetize its network. However, unlike Facebook, Snapchat does not have access to the huge amount of data about its customers, making it more like a TV network than a social network from a commercial standpoint.
The slides also revealed that as of December 2015, Snapchat had 110 million daily active users, up from 74 million a year previously, with North America representing the bulk of the company's customer base.
© Copyright IBTimes 2023. All rights reserved.
FOLLOW MORE IBT NEWS ON THE BELOW CHANNELS