Snapchat Sued By 14-Year-Old Over 'Sexual Content' In Discover Feature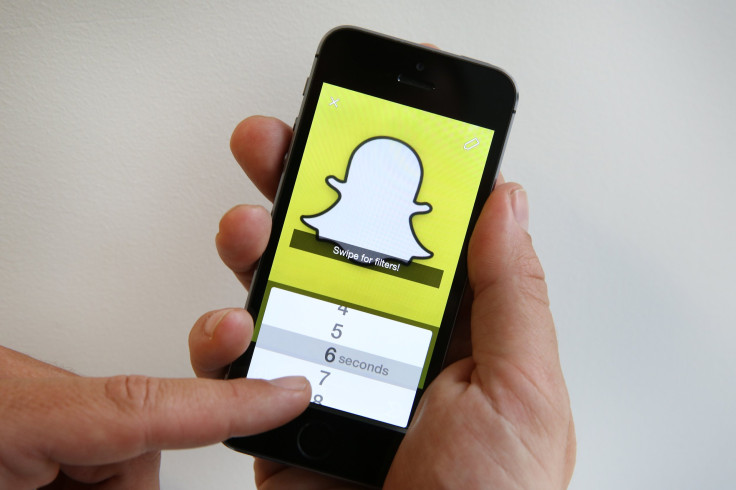 The decency of Snapchat's content has come under fire after the photo- and video-sharing app was sued for allegedly exposing minors to sexually explicit content. The lawsuit, made public Thursday, was filed by a 14-year-old boy and his mother over content that appear on the app's Discover section.
The plaintiffs are represented by well-known media lawyer Mark Geragos in U.S. District Court for Central California. According the lawsuit, Snapchat violates the Communications Decency Act, a 1996 law intended to regulate pornographic material on the internet.
"Specifically, through Snapchat Discover, Snapchat is currently engaged in an insidious pattern and practice of intentionally exposing minors to harmful, offensive, prurient, and sexually offensive content, without warning minors or their parents that they would be exposed to such explicit content," the court filing said. "Millions of parents in the United States today are unaware that Snapchat is curating and publishing this profoundly sexual and offensive content to their children."
While the lawsuit is mainly focused on Discover, the plaintiffs also mentioned that Snapchat has made it easy to use its service to facilitate "problematic communications, such as 'sexting' between minors." Ultimately, the court filing said that Snapchat has placed its monetization efforts over the safety of children.
Discover, which was launched in January 2015, aggregates original content from a variety of publishers, including BuzzFeed, Fusion, MTV and Cosmopolitan. According to the lawsuit, the teenager was exposed to Disney characters in sexually explicit conditions in a photo collage that was featured on the Dicover section.
The lawsuit, which seeks class-action status, civil penalties and an in-app warning about the possible sexual content, also listed a few more examples of sexually explicit content, one of which was from the Cosmopolitan magazine, and was titled "10 things he thinks when he can't make you orgasm."
"Snapchat's 'Terms of Service,' which are generally entered into directly by minors who even lack the capacity and consent to enter into contracts in the first place, includes no warnings about the offensive content on Snapchat Discover," the lawsuit said.
Meanwhile, the Venice, California-based company has claimed that it has not yet received the complaint.
"We haven't been served with a complaint in this lawsuit, but we are sorry if people were offended. Our Discover partners have editorial independence, which is something that we support," Snapchat said in a statement to Mashable.
© Copyright IBTimes 2023. All rights reserved.