Snapchat-Funded Real Life Magazine Puts Porn, Sex And Violence On Display At NYC Launch Party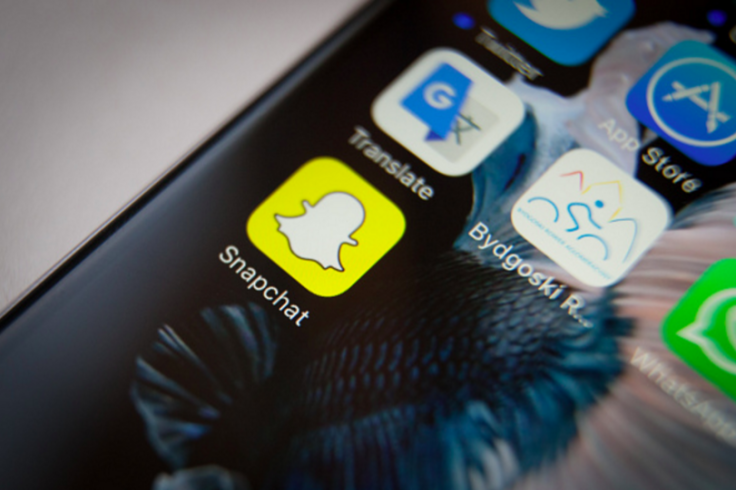 Real Life, an online publication funded exclusively by Snapchat, celebrated its launch Monday with a screening and panel discussing body horror. A crowd of about 100 people watched "Videodrome," a 1983 horror film written and directed by David Cronenberg that portrays a pornographer experiencing sex, violence and death, at the Anthology Film Archive in New York.
The porn and guts that spilled across the screen may not have been appropriate for all of Snapchat's coveted millennial audience. (More than 60 percent of Snapchat users in the U.S. are between the ages of 13 and 34.) Neither would the after-party keg and boxes of red wine be accessible to the U.S. teens who said Snapchat is their most used smartphone app, in a survey by investment bank Piper Jaffray.
But the film illuminated the less-publicly discussed reasons for technology. "The internet that we talk about, the one that's run by capitalism, is like 'The Matrix.' But then there's the dark net, there's PornHub and then the videos that aren't supposed to be there. These things are out there, and they drive the internet," said Jade Davis, the associate director of digital learning projects at LaGuardia Community College and one of the three panelists.
Indeed, Snapchat's early success derives from sex. While the Los Angeles-based startup, valued at more than $20 billion, may now only publicize its coverage of politics, music and sports, the disappearing messaging app's famous use case is for penis photos.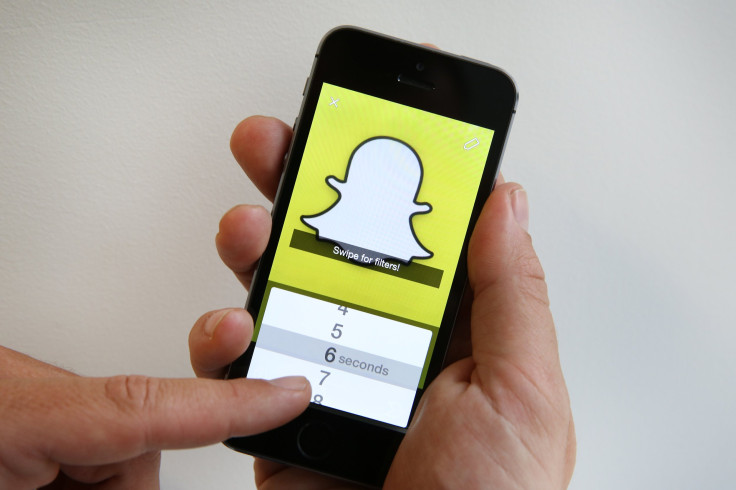 "Videodrome" also explores society's obsession with technology. The smartphone and Snapchat did not exist in the early 1980s, and instead the film focuses on television and cassette tapes. Still, people are glued to their devices.
"In the movie, I don't know where the hallucination begins or ends, and in terms of social media, that's sort of where we are. We don't know where it starts and ends, but we sort of use it as an escape ... or a way to short cut an experience," Davis said.
That type of influence is exactly what Real Life plans to cover. On Monday, the magazine published its first five stories. One by Tony Tulthimutte was titled "Clash Rules Everything Around Me" and detailed his passion for the smartphone game "Clash Of Clans." Another piece by Laur M. Jackson explored why we need emoji.
Real Life is spearheaded by Nathan Jurgenson, a sociologist who was recruited to Snapchat by CEO Evan Spiegel after writing repeatedly about the topic of social media and Snapchat specifically. Since 2013, Jurgenson has worked as a researcher at Snapchat, and he continued to write on the topic of social media and messaging.
Earlier this month, Jurgenson announced the launch of Real Life. "It won't be a news site with gadget reviews or industry gossip. It will be about how we live today and how our lives are mediated by devices," he wrote in the announcement.
Real Life publishes on a website and shares stories to Facebook, Twitter and Tumblr. There is no Snapchat account nor does it have an exclusive spot on Snapchat's Discover channel.
The new media outlet appears to be the perfect startup for Jurgenson, who said last night was also his ideal scenario. "Videodrome is one of my favorite films of all time. This is kind of a we-get to do exactly what I want to do: watch Videodrome and talk about social media," he said.
The post-movie discussion was long, quite unlike the 10-second photos or videos on Snapchat. Davis along with M. Lamar, a singer and songwriter, and Michael Thomsen, an editor at Condé Nast, spent 45 minutes debating the themes of the film.
The main character, Max Renn, "begins as a pornographer but doesn't seem to have any erotic, you know. There's just kind of this ongoing blank space, manipulations. The thing they're manipulating is something that's innate to human: adaptability," Thomsen said. "Our conception of technology now is something that drives change, something we can adapt to ... but the flip side is a healthy skepticism of change."
"It's an epic search to find something that's meaningful," Lamar said.
© Copyright IBTimes 2022. All rights reserved.
FOLLOW MORE IBT NEWS ON THE BELOW CHANNELS