Is 'SNL' On Tonight? Next Musical Guest Is A First-Time Performer
"Saturday Night Live" will be all-new on Dec. 9. The NBC variety show will bring a veteran to host while a first-timer is the musical guest.
Actor James Franco will return to Studio 8H to host "SNL" this week. The actor is currently promoting "The Disaster Artist," a movie based on a true story. The flick follows Tommy Wiseau (Franco) as he makes the cult classic movie that people love to hate-watch, "The Room."
The film, which opened in theaters Friday, is getting rave reviews from critics. Franco was nominated for a Critics Choice Award for best actor, and he is expected to get even more nominations as awards season goes into full swing.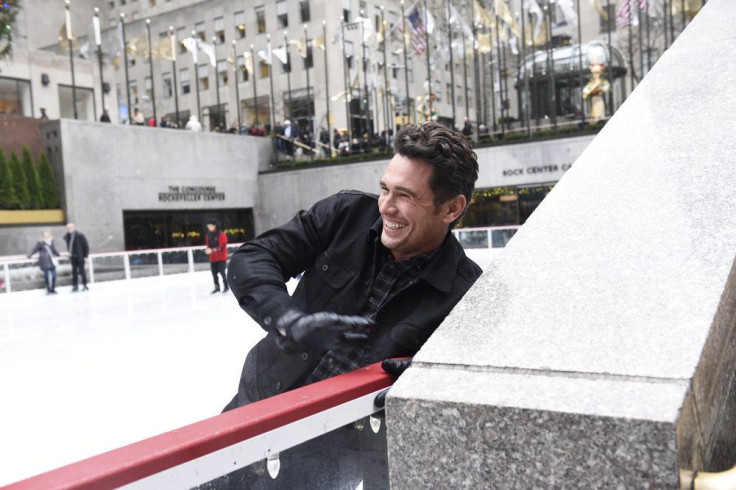 For Franco, hosting "SNL" while doing movie promotion is nothing new. He appeared on the show in both 2008 and 2009 as a host. He made a cameo in 2009 as well.
This might be a little more exciting for SZA, the musical guest. Dec. 9 will mark her first performance on the sketch comedy show. The R&B singer has been having a great year with her first studio album, "Ctrl," receiving a warm reception from critics and audiences, and she'll finish 2017 with her "SNL" debut.
SZA's "Saturday Night Live" performance is just yet another accomplishment for the recording artist. Last week, she won two Soul Train Awards for best new artist and best R&B/soul female artist, and she was nominated for five Grammy Awards.
"INFINITE GRATITUDE to the Recording Academy for this INCREDIBLE honor," she wrote on Instagram. "I can't even believe I've been considered. God bless every person who worked on this album or gave it an ear (specially the producers of the century @somethingnebula @iam_c_lang @thankgod4cody ). Thank you Top and Punch for believing in me no matter what (even when I'm on your LAST nerves). Thank u RCA for giving me new wings THANK YOU GOD FOR THIS LIFE I DONT UNDERSTAND."
"SNL" fans should enjoy the new episodes while they last. After next week's episode, Season 43 will go on holiday hiatus.
"Saturday Night Live" airs Saturdays at 11:30 p.m. EST on NBC.
© Copyright IBTimes 2023. All rights reserved.