Snoop Dogg Gives Updates On Collaboration With BTS: 'My Parts Are In' [Watch]
Snoop Dogg has revealed that work on his collaboration track with BTS is currently underway, with his vocal part already completed.
"You gotta talk to them, but my parts are in," Snoop told "The Buzz" host Danielle DeLaite during the "American Song Contest" red carpet event.
The "Young, Wild & Free" rapper initially talked about the collaboration in January during a chat on "Mogul Talk" on the social audio app Clubhouse.
"I got a group named BTS that's waiting on me to do a song with them right now and I'm trying to figure out if I got time to do this…," he said, adding that his nephew was the one who helped him become familiar with the K-pop group.
Apparently, Snoop did not initially know who the famous septet was.
"I'm like, let me ask my nephew…He showed me five mo********** who look like the Asian New Edition. I said, 'OK,'" he continued.
The show's host urged the "Drop It Like It's Hot" rapper to pursue the collaboration, with another guest, Crystal Mais, saying, "That would be fire. BTS is dope. The K-pop market is huge, Snoop. Do it."
In March, Snoop teased a few details about the collaboration in an interview with the AV Club.
"The BTS experience you keep talking about. I'm going to let them tell you about it. It's official like a referee with a whistle," he told the outlet. "I love that entertainment world. It's good music. It's a vibe. I make good music. They make good music. And we end up doing this. This is what it's always about, bringing our worlds together."
The rapper also recalled his previous collaborations with K-pop superstars Girls Generation and 2NE1. Snoop was featured on Psy's "Hangover" in 2014.
"I've been experiencing the K-pop experience for a long time, connected to the music world and scene. I got a record with a group called 2NE1 back in the day. Come on now, it's what I do," he said.
Members of BTS have been longtime fans of Snoop. They even referenced his 1993 album, "Doggystyle," in the lyrics of their 2014 track "Hip Hop Phile."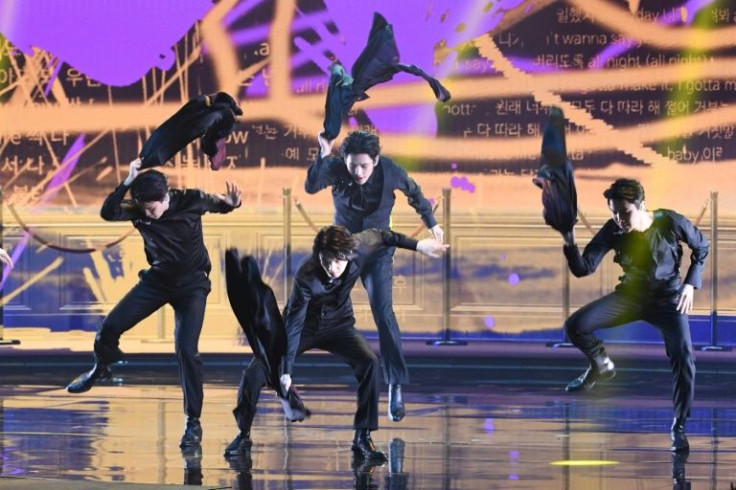 © Copyright IBTimes 2023. All rights reserved.