'Snowdrop': Teaser Poster Starring Blackpink's Jisoo Premieres; Launching Date Announced [Photo]
KEY POINTS
"Snowdrop" is the first drama where Jisoo plays the lead role
She stars opposite Jung Hae-In who will play the role of a student protester
Fans congratulated Jisoo on Twitter
Anticipation for the much-awaited drama starring Blackpink's Jisoo and "Start Up" actor Jung Hae-In intensified with the release of a new teaser poster for "Snowdrop" Tuesday, announcing its premiere date on Dec. 18.
The new teaser poster features the characters of Im Su-Ho (Jung Hae-In) and Eun Young-Ro (Jisoo) sitting together in warm sunlight. Suho gazes into the distance while Youngro looks at him affectionately.
The poster seemingly captures the beautiful beginning of their relationship as they fight for love during a chaotic time in South Korea.
"#SnowdropTeaserPoster," user @ForeverKimJisoo simply captioned its post, inspiring several other users to reply to it by using the hashtag.
Set during the 1987 Democracy Movement in South Korea, the upcoming fictional romance drama tells the story of Suho and Youngro who meet after Suho runs to a dormitory after participating in a bloody street protest. Youngro, a student at the women's university and a resident of the dormitory, takes him in and patches up his wounds. The pair slowly become close as they evade danger after authorities put them under surveillance.
The poster includes a snowdrop flower in the foreground with its stem going between the pair. In the poster, Suho appears to avoid Youngro's gaze as if indicating tension. This is implied in the text which says, "Must not get caught. Both love and fate," as translated by Soompi.
Last month, South Korean broadcasting network JTBC released a short trailer clip for "Snowdrop."
The 29-second trailer clip shows Suho riding a bicycle amid the falling snow. Later, he bumps into Youngro inside what appears to be a shop.
In a voiceover, the "Something In The Rain" actor says, "I'm sorry. It's because of me." The clip continues with a scene showing one of the lead stars touching the other's hands. The trailer then ends with Jisoo's voice-over saying, "I miss you. I wish I could see you just once."
"Snowdrop" is the 26-year-old Blackpink singer's first lead role. It is written by Yoo Hyun-Mi and helmed by Jo Hyun-Tak, who previously worked together on the hit drama "Skycastle." It will be streamed on Disney Plus.
The other cast members of "Snowdrop" include "Goblin" star Yoo In-Na, Jang Seung-Jo, Yoon Se-Ah, Kim Hye-Yoon and "Something In The Rain" actress Jeong Yoo-Jin.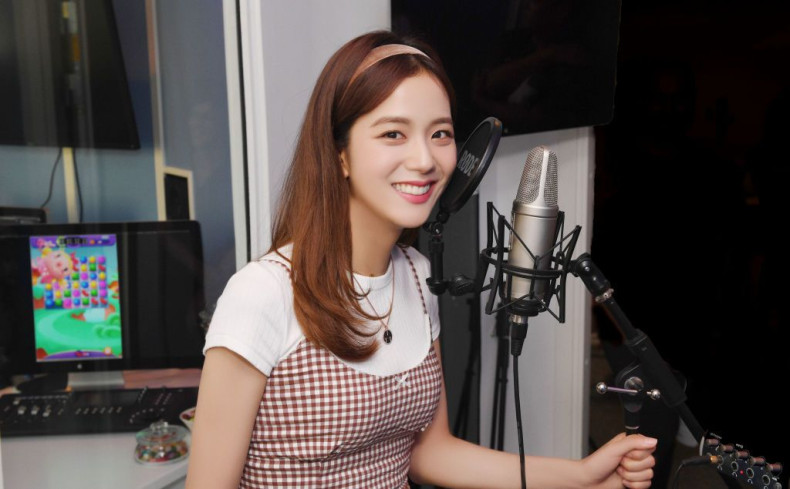 © Copyright IBTimes 2022. All rights reserved.