Sofia Richie Shares 'Cuddling' Photo With Scott Disick On Valentine's Day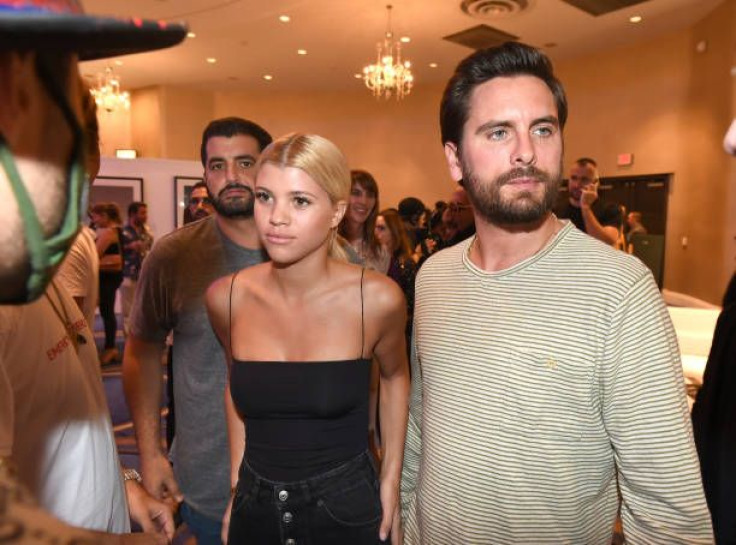 Sofia Richie made sure to remember her boyfriend, Scott Disick, on Valentine's Day.
The 19-year-old supermodel uploaded a black and white photo of herself sitting on Disick's lap. In the picture, Richie also appears to be kissing her 34-year-old boyfriend. Lionel Richie's daughter kept her photo caption short and sweet. She simply greeted Disick and called him "babe."
Disick, on the other hand, did not share a photo of his girlfriend on his social media account. In fact, the last picture that Disick uploaded on Instagram was on Feb. 6. The last photo of himself with Richie was shared on Jan. 15 during their vacation.
Even though Disick and Richie's relationship is already very public, the dad of three said that he is keeping things low-key out of respect for his ex-girlfriend, Kourtney Kardashian. On Sunday's episode of "Keeping Up With the Kardashians," Kris Jenner asked Disick several questions about his new girlfriend, and he had a hard time answering them.
"Kris really is like my mom to me, so I don't ever feel like she's putting me on the spot. But I don't really feel comfortable talking to her about my personal or dating life. Truthfully, as much as I'd like to be honest with her and tell her how I'm really feeling, I also do want to respect Kourtney and her feelings. Maybe down the line. But right now, my biggest thing is just being respectful of everybody," he said (via E! News).
Disick and Kourtney Kardashian split almost three years ago. They have three kids together, Mason, 8, Penelope, 5, and Reign, 3. Following their split, Disick struggled to move on from his ex-girlfriend. He hooked up with multiple women before eventually getting in a relationship with Richie.
Kardashian, on the other hand, had an easier time moving on from her ex-boyfriend. Months after their split, she started dating supermodel Younes Bendjima, 24.
© Copyright IBTimes 2023. All rights reserved.