Sofia Vergara, Joe Manganiello Share Honeymoon Photos After Jetting Off To Turks And Caicos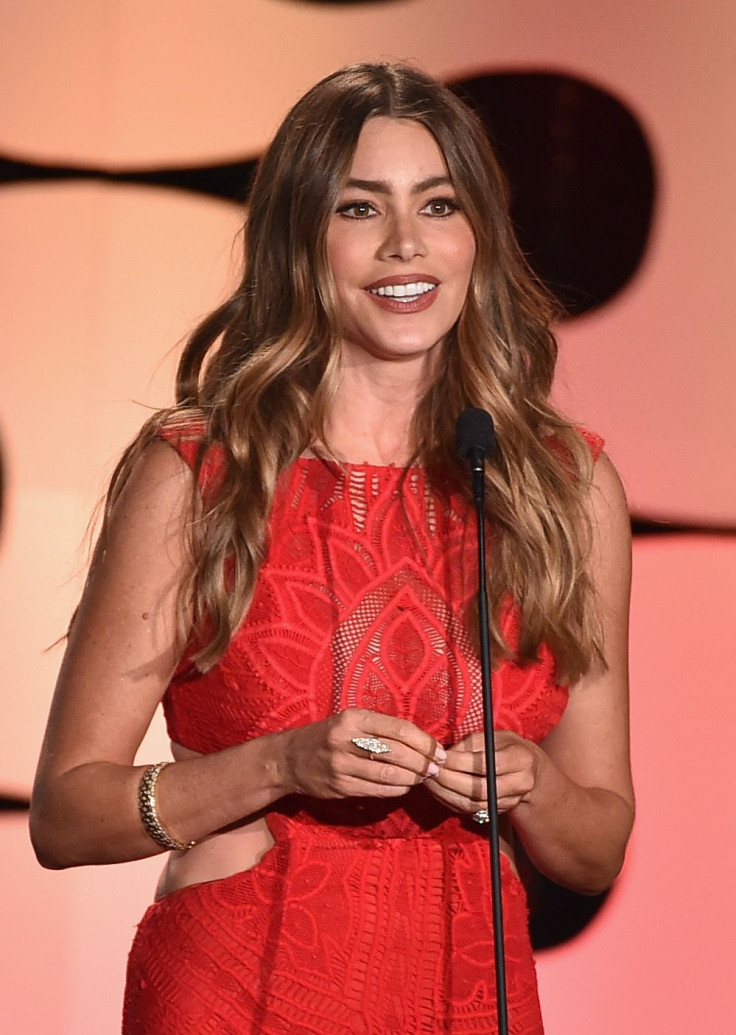 Just over a week after tying the knot in Palm Beach, Florida, Sofia Vergara and Joe Manganiello are off enjoying their honeymoon. The couple married Nov. 22 in an over-the-top ceremony at The Breakers Palm Beach. The "Modern Family" star has since uploaded photos from their first vacation as newlyweds, which seems to be going well.
As was reported by People, Vergara, 43, and Manganiello, 38, were as tight-lipped about their honeymoon as they were their wedding. Now it seems they couldn't help but share a few photos from paradise. On Monday, Vergara uploaded a photo of her and her husband on the beach in Parrot Cay, Turks and Caicos. In the caption she said neither of them would ever "forget" their beautiful trip to the quaint private island. Manganiello shared the same selfie and thanked Robert Earl, who owns numerous villas at the resort, for the trip. Vergara later posted another photo from the trip showing off her legs on the beach while Manganiello takes a dip in the ocean. She simply captioned the photo, "Honeymoon."
Details about Vergara and Manganiello's big day have been few and far between. The Emmy award-winning actress shared a few photos from her wedding and nothing more. Fans were able, however, to get the scoop on her gorgeous gown, which looked fit for a princess. Designer Zuhair Murad revealed in an interview that the dress was a custom creation, designed with a lot of input from Vergara. He said she requested a dream gown that would show off her figure, adding that she was adamant about looking "sexy" on her walk down the aisle. Murad explained how he was able to achieve exactly what she wanted by combining different fabrics and textures blending "soft sensuality from the transparencies of tulle with the ornate glamor of ornamented embroideries and mini pearls."
The couple's wedding was a weekend long affair which kicked off with a beach cocktail party Nov. 19. Friends and family were invited to the event, hosted at The Breakers Palm Beach -- the same venue as the wedding. Vergara and Manganiello reportedly spared no expense for their guests, renting out 100 hotel rooms and 50 private houses in the area. They are said to have had a strict no cell phone policy during their nuptials, which is likely the reason very few photos are available from their special day.
Two days after the cocktail party was Vergara and Manganiello's rehearsal dinner. During the event the "Magic Mike XXL" star surprised his bride-to-be with a performance of "Sweet Child of Mine" by Guns and Roses. The moment was captured on video and has been circulating the Internet in the days since they were married. In the short clip it is clear that Vergara was surprised by the performance. She smiles while running to her beau to giver her stamp of approval: a kiss.
© Copyright IBTimes 2023. All rights reserved.