Sofia Vergara Tops Forbes List Of Highest Paid TV Actresses For Third Consecutive Year [PHOTOS]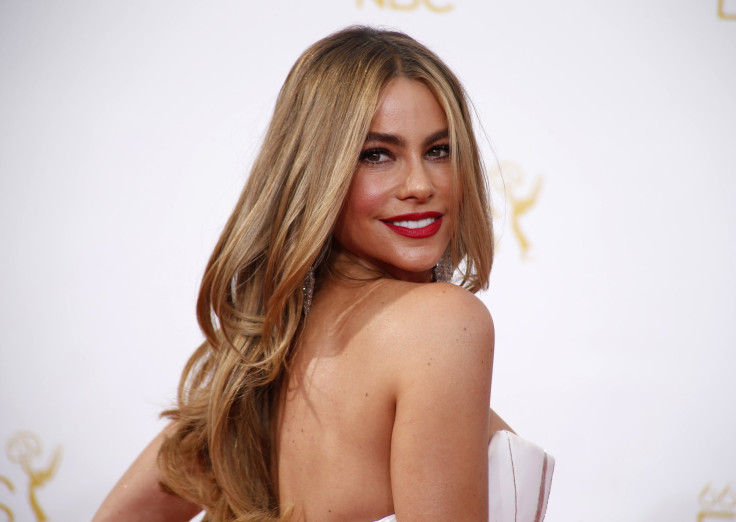 "Modern Family" star Sofia Vergara topped Forbes' list of highest-paid television actresses for a third consecutive year with an estimated earnings of $37 million, the magazine said Wednesday.
Vergara reportedly earns $325,000 for each episode of the hit ABC comedy but makes more money from her endorsement deals with brands like Diet Pepsi, CoverGirl, AT&T, Head & Shoulders and the medication Synthroid. The 42-year-old is also the co-founder of Latin World Entertainment, a talent management and entertainment marketing firm.
"At 42, the 'Modern Family' star continues her streak in large part due to her business savvy," Forbes wrote about Vergara.
The Colombia-born star also made way more than top-earning male television actor, Ashton Kutcher, who made an estimated $26 million, according to Forbes.
Mariska Hargitay, the Emmy-winning star of "Law and Order: Special Victims Unit," came in second with estimated earnings of $13 million. The 40-year-old star earns $450,000 per episode for the NBC drama, which was renewed for a sixteenth season. Forbes noted that Hargitay's earnings also include a significant amount of syndication profits of the show.
Kaley Cuoco-Sweeting of "The Big Bang Theory" took the No. 3 position with $11 million. According to Forbes, her earnings also include a line of endorsements for companies like Priceline and Toyota, but her recent negotiations with CBS could push her up the rankings next year. Under the new contract, the 28-year-old star, who plays "Penny" in the sitcom, will receive as much as $1 million for each episode.
The No. 4 slot is shared by Emmy and Golden Globe award-winning actress Julianna Margulies; Ellen Pompeo, who plays Meredith Grey on ABC drama "Grey's Anatomy;" and Cobie Smulders, known for her role as Robin Scherbatsky on the hit CBS sitcom "How I Met Your Mother," with estimated earnings of $10 million.
Alyson Hannigan, known for her role as Willow Rosenberg in the television series "Buffy the Vampire Slayer" as well as for portraying Lily Aldrin on "How I Met Your Mother," came in fifth with $9.5 million in earnings.
"Parks & Recreation" star Amy Poehler made $7 million to come in sixth on the list, while Mindy Kaling of "The Mindy Project" came in seventh with $6.5 million.
The No. 8 position was shared by "Scandal" star Kerry Washington; FOX sitcom "The New Girl" star Zooey Deschanel; and "Friends" star Courteney Cox, with earnings of $6 million.
The Top 10 was rounded out by "Homeland" star Claire Danes with $5 million in earnings and "Girls" star Lena Dunham with $3.5 million.
© Copyright IBTimes 2023. All rights reserved.