Softbank Sinks $1 Billion Into 'Disruptive' South Korean Mobile Player Coupang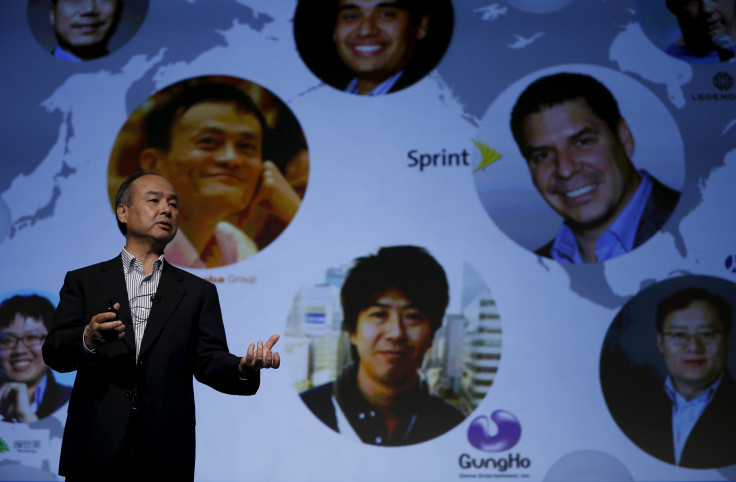 SoftBank Corp. has agreed to invest $1 billion in South Korean mobile retail company Coupang, continuing its strategy of backing strong, indigenous Internet companies across Asia.
The money will help Coupang, which runs the largest and fastest growing standalone e-commerce site in Korea, expand its research and development centers in Silicon Valley, Seattle, Shanghai and Seoul, Softbank said in a press release on Wednesday.
The deal also doubles Coupang's valuation to $5 billion from just six months ago, when the Korean online retail startup raised $300 million in a round led by BlackRock, Forbes magazine reported, citing sources close to the company.
From cab-hailing to online shopping and mobile payments, SoftBank has invested in the most promising local startups across China, India and Southeast Asia, helping companies such as Kuaidi Dache and Snapdeal build scale to compete against Western rivals like Uber Technologies Inc. or Amazon.com Inc.
The investment in Coupang comes at a time when hundreds of millions of Asians, many of whom have never owned a PC, are using smartphones to access the Internet and shop online. SoftBank chairman Masayoshi Son and his heir apparent, vice chairman Nikesh Arora, a former Google Inc. executive, have become a force in mobile Internet, taking ever more aggressive bets on startups.
"SoftBank aims to grow by investing in Internet companies around the world and supporting disruptive entrepreneurs who share a common vision to contribute to people's lives through the Information Revolution," Son said in the press release. SoftBank also controls U.S. wireless company Sprint Corp.
Coupang is "setting a new standard for how e-commerce can and should be done across the globe with its innovative technologies and approach to same-day delivery, mobile commerce and customer service," Arora said.
Coupang, with more than 25 million mobile application downloads and the highest number of active users, is the leading mobile commerce company in Korea. Sales through mobile devices account for over 75 percent of the company's revenue and more than 85 percent of its total traffic, according to the company.
Coupang is on track for sales of $3 billion this year, compared to $1.8 billion in 2014, in a country where Amazon.com has no direct presence.
SoftBank's investment is expected to close at the beginning of July, and will bring the total amount of funding raised by Coupang over the past year to nearly $1.5 billion. The investment "provides even more financial strength and flexibility to expand our operations," Bom Kim, founder and CEO of Coupang, who attended Harvard Business School, said in the release.
Founded in 2010, the company has built a reputation for same-day delivery with a home-grown team of "Coupang Men" dedicated to last-mile service, more than tripling its monthly direct retail revenues in the past six months, the company said.
In addition to SoftBank, Coupang is backed by Greenoaks Capital Management, Rose Park Advisors, funds managed by BlackRock, Wellington Management Company LLP, Sequoia Capital Global Equities, Sequoia Heritage, Maverick Capital, Altos Ventures and other investors.
© Copyright IBTimes 2023. All rights reserved.