Some Heroes Don't Fly, They Hack: Anonymous Operative Spid3r On Hacking Russia - Exclusive
KEY POINTS
Russia is losing power each time a hack is carried out: Spid3r
Says Anonymous targets "corrupt governments, systems and policies
"Laws are for sheep who don't speak out against anything"
Says the movement does not "target innocent people or steal something"
Anon rejected calls to create ransomware to make Russian companies pay
As Russia's invasion of Ukraine grinds on, the exploits of a behind-the-scenes group of "hacktivists" has become the stuff of legends. Throwing themselves against a vaunted and ruthless adversary, who is known to possess a high level of cyber-warfare capabilities and control an army of hackers, Anonymous has wreaked more damage on the Kremlin than can be imagined. One of these Anonymous activists, Spid3r, offered International Business Times a sneak peak into the group's mysterious workings and what motivates them to take on a fearsome adversary like Vladimir Putin's Russia.
Anonymous' relentless attack on the Kremlin and its cyber and physical assets are something that even western governments with their own considerable cyber defense capabilities have failed to match so far. Some of these operatives went one step further and volunteered to fight the Russians on the ground, even losing their lives in the process, said Spid3r.
Spid3r's first foray into the world of hacking was when he hacked his school manager in high school, the hacktivist who uses the Twitter handle @YourAnonSpider, told IBT via encrypted chat. The hacktivist refused to give his real name, or age, because of the sensitivity of the work he is involved in and the fear of retaliation.
His first hack as an Anon operative happened when he breached and shut down the official website of Myanmar, a country that has come under the spotlight for its human rights violations again and again. Spid3r refused to say when that hack was conducted. But he said his 2019 hack in Ecuador, where he breached and defaced the country's Constitutional Court, was his first big hack with Anonymous.
A passionate hacker, Spid3r, like all others working for the collective, works a day job and has been with the movement since 2015. He has actively participated in various causes of the collective, including Anonymous' cyber operations against Turkey, Nicaragua, Myanmar, Russia, Colombia, Peru and Ecuador. He also actively participated in OpJane, which is Anon's fight to protect women's rights and was launched to battle against the abortion ban in Texas.
Very recently, Spid3r carried out a devastating attack against the Belarusian government for its alleged "complicity in the Ukraine invasion," which resulted in the shutdown of the major government websites in the country.
These include the official sites of the Belarusian Ministry of Education, National Legal Information Center, Ministry of Communications, Ministry of Justice, Ministry of Economy, Ministry of Internal Affairs and State Customs Committee, to name a few.
The Anonymous operative was also behind a drone hack on Russia, which the collective hopes will speed up the end of the war. Read about that hack here.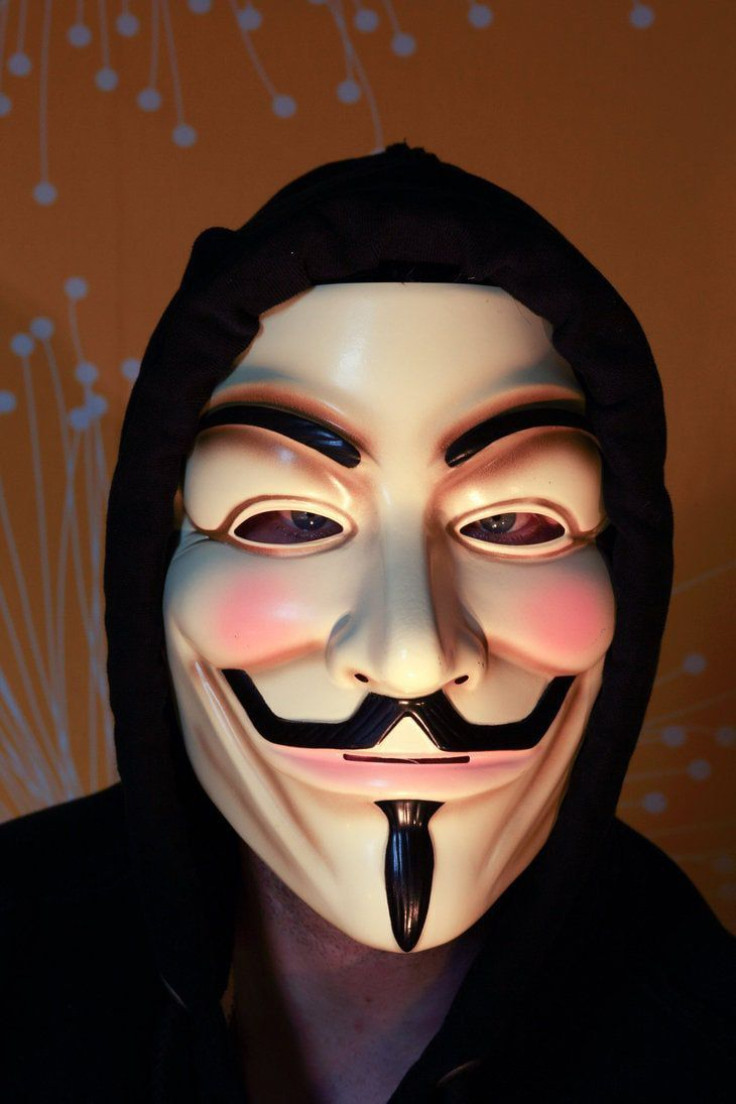 Critics say Anonymous' attacks on Russia as not doing tangible damage to the country's government infrastructure or military capabilities. But Spid3r believes otherwise. "The hacks and the sanctions against Russia weakened the Russian cyber system and finances in all manners possible," he said, adding "Russia is losing power each time a hack is carried out."
When asked how many hacktivists operate under the Anonymous badge, Spid3r said he did not know. "Nobody knows the number. Anyone can leave a name with an Anonymous name to a hacked place from their home. Numbers may increase or decrease toward social events. Not every Anon speaks to every Anon because there is no central subtype of management staff or leader. So the number is uncertain," he said.
And without a leader, and an organizational structure, how do they identify a target and launch a coordinated attack? Spid3r said Anonymous is a "community and everyone informs each other."
Probably it is this amorphous nature of the group, and its anonymity, that has helped it stump Russia's cyber defenses again and again.
And to those who find Anonymous's action as breaking the law, Spid3r had this to say: "Laws are bulls**t and are said to be made to regulate us."
"Governments are the biggest criminals and they hide their crime," Spid3r added, noting that Anonymous exposes these crimes in ways and means the law prohibits. And while the public view these acts as "against the law," Spid3r said the hacktivistss are "not bound by any law," adding to good effect: "Laws are for sheep who don't speak out against anything."
A group guided by such a philosophy will consider itself above all laws and will stop at no red lines, some have warned. But Spid3r said the movement does not "target innocent people or steal something" for someone, noting that his sole purpose of being an Anonymous operative was because he sees "the injustices in the world and wants to stand up against them."
Spid3r made a revelation to burnish those credentials. "At the beginning of the war, some people asked Anon to create ransomware so Russian companies could pay (to regain access to their files) and send the money to Ukraine, or even hack Russian Bitcoin wallets," Spid3r said, adding the collective refused. "We do not target innocent people. We do not raise money for any government. We do not extort innocent people's money."
Spid3r said Anonymous targets "corrupt governments, systems and policies." The collective, while mostly made up of hackers, follows a certain code of ethics. "We defend the freedom of the internet; we defend that everyone can freely discuss every view," Spid3r noted.
For the doubters, Spid3r said, "Hundreds of hackers on Anonymous represent an idea. We are not an organized hacker group. We do not receive money or support from anyone (from any government or organization). We intervene in social events that we see wrong, things we think require us to intervene."
When asked why they hack, Spid3r said, "I enjoy it. With Anon, I bring a purpose to it."
Spid3r signed off with a message to the world: "We are sons of revolution. We were born to change this world. We are made by the flame of hope for a new society. We are fighters for justice. We are the voice of the voiceless. We have no flags. We have no race. We are for the oppressed against the powerful. We have no leaders. We don't support any politician or state. Our motivation is peace and freedom of all individuals walking on this Planet. We will expose corruption. Because we believe. We are an idea. We are you!"
© Copyright IBTimes 2023. All rights reserved.