Sonic Soak - How This Mini Ultrasonic Cleaner Has Improved Our Lifestyle!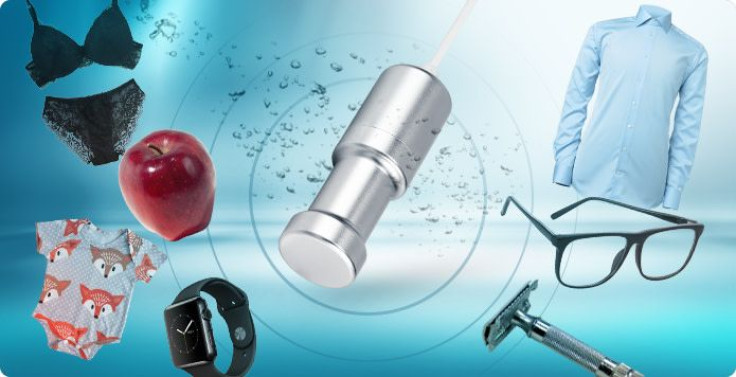 We're living in a fast-moving and increasingly competitive world, don't we? To cater to the demands of our modern and fast-paced lifestyle, we are always in the hunt for smarter and more efficient options. From traveling to cleaning, we're fortunate to have intelligent and innovative solutions around us to choose from, just like Sonic Soak.
So what is Sonic Soak after all? - Simply put, it's an ultrasonic cleaner designed to make your life easier. From washing clothes to cleaning jewelry and other items, this smart device can help you improve your lifestyle in more than one way.
If you are looking for a versatile cleaner that is not only portable but also energy and time-efficient, this mini washing machine is the answer to all your problems. You just have to switch it on and relax while it does all your work.
Let's take a deeper look into its multiple features that can help transform our lifestyle.
What are Sonic Soak Features?
Founded in 2016, Sonic Soak is an American brand based in Los Angeles. It aims to revolutionize the ultrasonic technology and incorporate it into our daily lives. With their ultrasonic cleaner, they have set on a path to make people's lives easier and healthier .
Listed below are some of its game-changing features :
Versatility
Most cleaners are generally limited to laundry. However, this is where everything changes. Sonic Soak ultrasonic cleaner has been innovatively designed to tackle multiple household items.
To begin with, this mini washing machine can be a great alternative to our standard washers and dryers. It washes all your clothes at a microscopic level, even removing dirt and stains between threads. Moreover, it handles all your clothes gently without causing any tears. So if you are worried about washing delicate fabrics in a large machine, give Sonic Soak a try !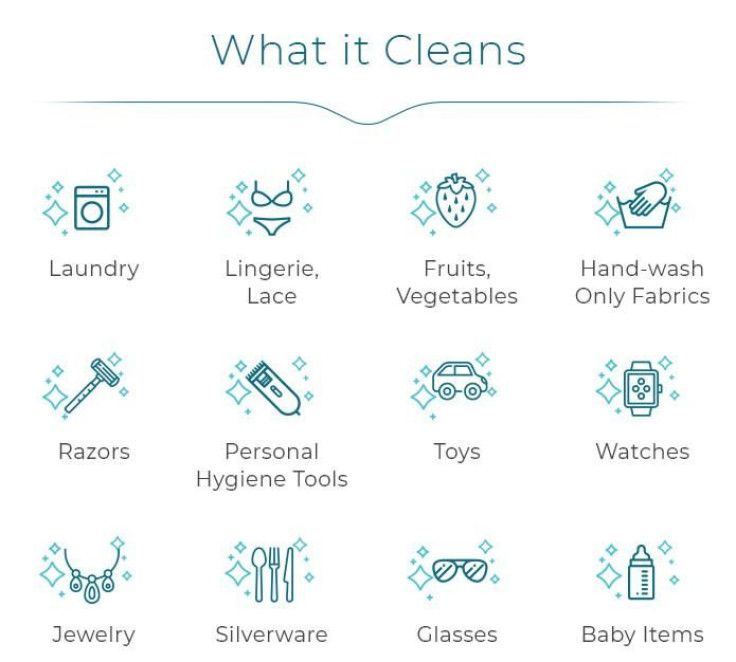 Moving on from laundry, this cleaner uses its ultrasonic technology to clean even food items and utensils, like vegetables, fruits, and baby products. Thereby, it uses ultrasonic waves to remove germs, leading you to a more hygienic lifestyle.
If all this was not enough, you can even use it to wash your dull jewelry, glasses, toys, and decorative items. Its versatility is one of its strongest selling points. Who does not want to invest in a multitasking machine?
Eco-Friendly
In recent times, people have started to look for eco-friendly alternatives to help our quickly declining natural resources. No wonder there has been an increase in demand for eco-friendly products. This is where Sonic Soak comes in again. Not only does it save energy, but it also reduces your water and electricity bills.
With this mini washing machine, you can save up to 3300 gallons of water per year. The question is, how does that happen ? Instead of requiring a tub full of water, Sonic Soak ultrasonic cleaner uses just enough water to dip your clothes and then uses high-frequency sound waves to clean them.
Compared to traditional washing machines, Sonic Soak uses 40 times less water along with 15 times less energy, requiring just 120V and 50W of power. Just think about all the money you can save on bills. Doesn't it sound appealing?
Portability
Since it is quite mobile, small, light-weight, and can be packed easily into a travel pouch, the mini washing machine will not take much space in your luggage. If you are packing for a trip, taking this portable mini washing machine along with you can make a huge difference. Apart from washing your clothes, you can even use it to sanitize your cooking utensils or food items.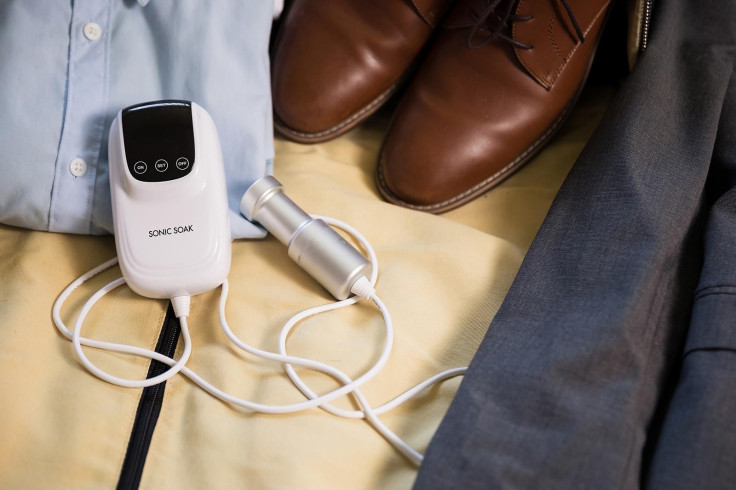 Instead of packing extra pairs of clothes and making your luggage heavy, Sonic Soak can help ease all your laundry problems. In this way, you can stop worrying over paying extra by over-packing and going over the weight limit.
Time-Efficient
One of the key features of this ultrasonic cleaner is its ability to save your precious time. Everyone agrees that cleaning clothes, utensils, or even accessories can be a tedious task. Not only is it time-consuming, but you might even have to scrub them by hand.
Sonic Soak ultrasonic cleaner minimizes all this unnecessary effort to offer you a comfortable lifestyle. It cleans everything efficiently and comparatively, requires much less time and effort. Just put your item and mini washing machine in a sink or bucket, and let the machine work its magic. It only takes a few seconds!
Hygiene
If you want to remain healthy, maintain hygiene should be one of your prime focus. This includes eating clean food and sanitizing your food utensils and accessories. So what's a better of doing so than using Sonic Soak? It can transform your lifestyle by removing germs from all the necessary items.
Since it sends ultrasonic waves at a frequency of 50000Hz, it can clean dirt, stains, and germs at a microscopic level. This ultimate cleaner can be used by parents to even sanitize baby products, like their toys and feeders, to ensure their hygiene.
Apart from this, it even removes pesticides and fertilizers from your vegetables and fruits. These chemicals might be good for the growth of your food, but they are very harmful to your health. Before cooking, just dip them in your sink, add Sonic Soak, and get clean food items in no time.
Noise
It can be quite frustrating when your appliances make a lot of noise. Nobody wants to suffer from a throbbing headache when they have a huge amount of chores leftover for the day. With Sonic Soak, you can say farewell to most of the annoying racket made by standard laundry machines.
This mini washing machine has been designed with smart technology that will make minimum noise during usage. Although they spin faster to clean your clothes faster, they will still be one of the quietest electronics in the market.
Such that, its noiseless operation ensures that you can even wash your loads when everyone's asleep or you have guests over. You can sneak in a load of laundry while entertaining your guests at the same time. Isn't it a convenient feature?
Space-Saving Design
There is a reason why we keep referring to Sonic Soak as a mini washing machine . Well, it's because it is mini. However, don't ever let its size fool you. It may be small in size, but it can beat large laundry machines in many ways.
So how can you benefit from its small size? Yes, we agree, it is quite portable and suitable to take on your trips and vacations. But won't you agree that they are also beneficial for people living in RVs or small condos?
With rents going sky-high, people tend to look for cheaper options to live a comfortable life. Unlike standard washers and dryers, Sonic Soak is quite compact and will not take up much room. You can just chuck it in your cabinet and take it out whenever you need it.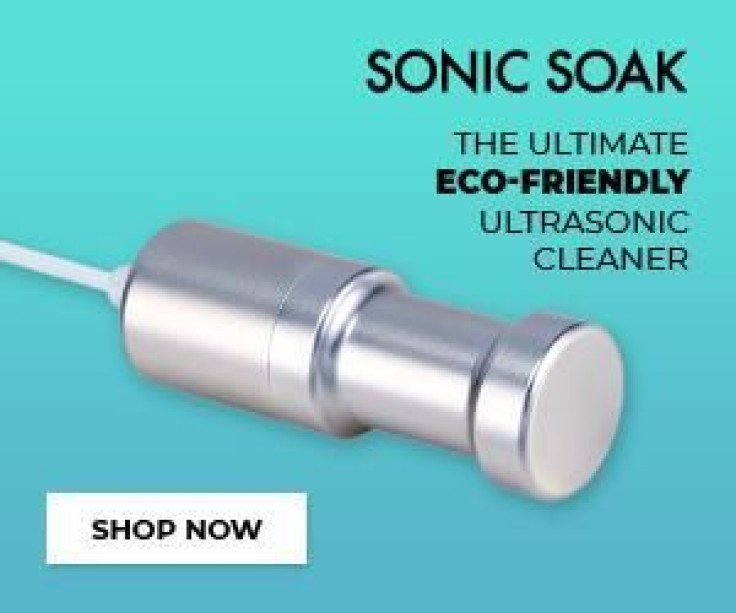 Conclusion
Nowadays, people need to adapt to multiple changes to keep up with this rapidly developing world. This includes eating healthy, using eco-friendly and energy-efficient products, and investing in time-saving appliances. All these features have been combined in the Sonic Soak to improve your lifestyle greatly.
FOR FREE to continue reading
✔️ Unlock the full content of International Business Times UK for free
offer available for a limited time only
✔️ Easily manage your Newsletters subscriptions and save your favourite articles
✔️ No payment method required
Already have an account?
Log in