'Sons Of Anarchy' Season 7 Spoilers: Episode 10 Promo Video Released; What Will Happen In 'Faith And Despondency'?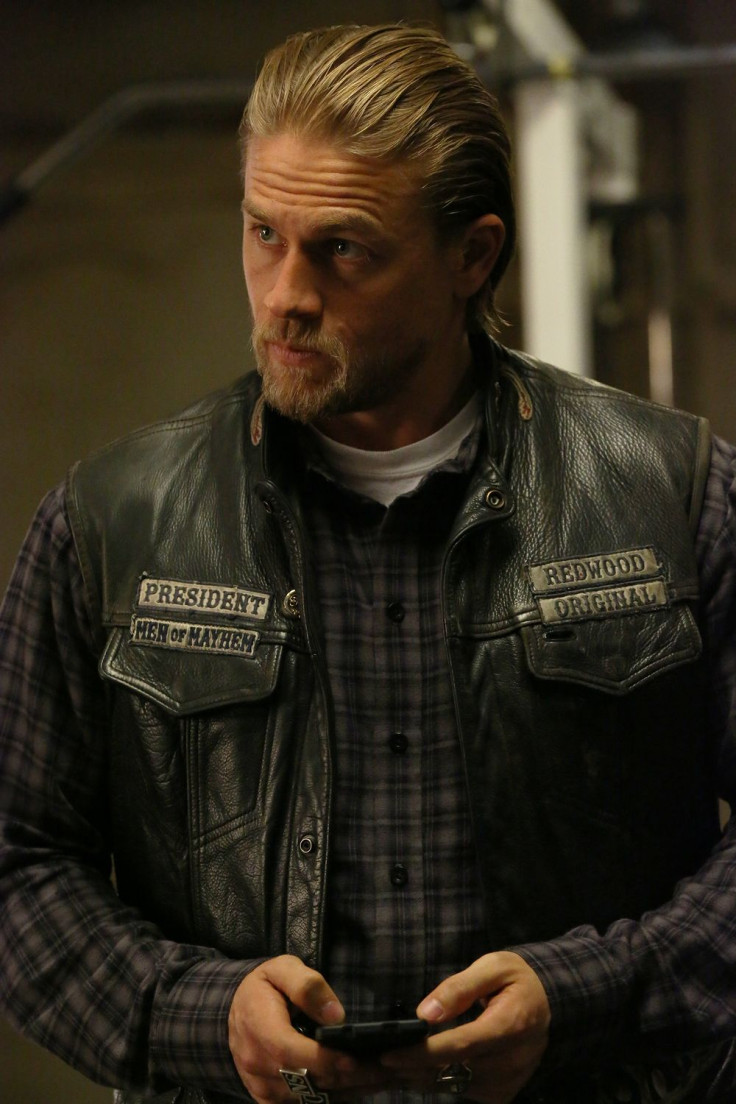 Bobby (Mark Boone Junior) is dead, Gemma (Katey Sagal) is completely unraveled and Jax (Charlie Hunnam) has grown even madder on his journey to seek retribution as the seventh and final season of "Sons of Anarchy" continues. With only three episodes left until the series finale of the hit FX series, fans can anticipate the pace of the show to pick up speed as Jax gets one step closer to learning the truth about who really killed Tara (Maggie Siff). So buckle up -- because the Sons are about to rev their engines and take off for one last wild ride.
Episode 9, "What a Piece of Work is Man," concluded with one of the show's most heartbreaking endings to date with the shocking death of a fan favorite. However, the pain and suffering isn't quite over. "Sons of Anarchy" will only return with more gut-wrenching chaos when episode 10 airs on Tuesday, Nov. 11.
The episode titles usually tease what's in store for the boys in leather, and from the analysis of "Faith and Despondency," things aren't looking too good for Charming's finest. The 1846 poem, written by Emily Bronte, is a haunting piece of literature that surrounds the theme of death -- something we've seen a lot of in the past seven seasons of "SoA."
But what makes Bronte's work even more chilling is the reference she makes to a "sweet, trustful child" -- a correlation that can clearly be made to Abel (Ryder/Evan Londo).
"Well hast thou spoken, sweet, trustful child!

And wiser than thy sire;
And worldly tempests, raging wild,

Shall strengthen thy desire—

Thy fervent hope, through storm and foam,

Through wind and ocean's roar,

To reach, at last, the eternal home,

The steadfast, changeless shore!"
Abel knows Gemma is the one responsible for murdering his stepmother and has recently witnessed the detrimental effects of her actions through the death of Bobby. The only question is what will Jax's eldest son do with the information? Do you think Bronte's poem is suggesting Abel's innocence and truth will find a way to reach the raging war occurring in Charming?
Sound off in the comments section below with your predictions for episode 10 of "Sons of Anarchy" before "Faith And Despondency" airs Tuesday, Nov. 11, at 10 p.m. EST.
© Copyright IBTimes 2023. All rights reserved.