Sony, Amazon Could Steal iPad Frenzy With Upcoming Tablets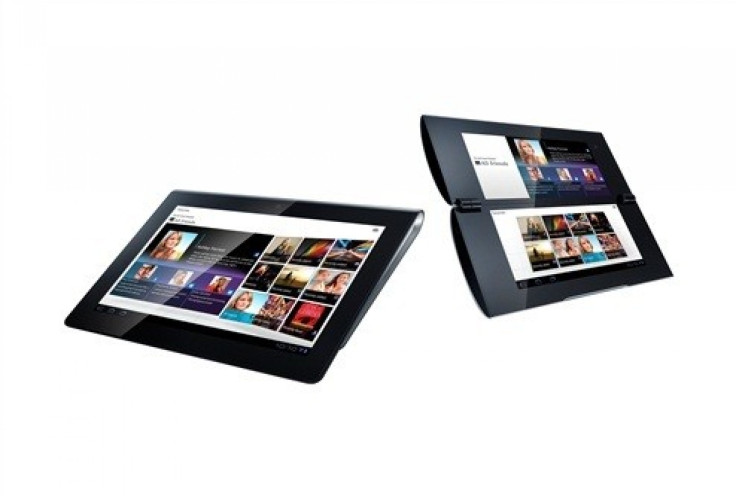 After a long hegemony of Apple's iPad, while HP is giving up its TouchPad and Samsung Galaxy Tab 10.1 is struggling with a patent issue, Sony and Amazon are betting their tablets will rival the iPad.
The Japanese company plans to lure the buyers with music and movies, while it prices two of its versions at $499 and $599, the same as the two lower-end Apple iPad models.
"Yes, yes, Apple makes an iPad, but does it make a movie?" said Howard Stringer, the CEO of Sony in a presentation at Berlin's annual consumer electronics fair. "We will prove that it's not who makes the tablet first who counts, but who makes it better."
Alexander Peterc, an analyst at Exane BNP Paribas says, "Sony's big advantage is that they have the content. If they can make it easy to use and hassle-free, they have half a vote from me," Sarah Rotman Epps of Forrester believes that Amazon, the e-commerce giant could overtake the sales of Apple's iPad if it prices its tablet at $300.
"Amazon's willingness to sell hardware at a loss combined with the strength of its brand, content, cloud infrastructure, and commerce assets makes it the only credible iPad competitor in the market," writes Rotman Epps.
Amazon hopes that with the devices being cheaper, consumers will spend more for its digital content.
The Amazon tablet runs on Android 3.2, with a 9-inch screen, slightly smaller than the iPad's 9.7-inch screen.
Sony's tablets run on Android will integrate Sony's music, video, gaming and digital book offerings. Tablet S which is about the size of an iPad with a wedge-shaped design and Tablet P is a smaller, dual screened tablet which can fit in a purse and open like a book with two screens.
"We will aim to win the No. 1 share in the Android-based tablet market in 2012," Akihiro Matsubara, a director at Sony Corp. (6758)'s marketing unit in Japan said.
Though Only nine percent of consumers considering buying a tablet actively prefer an Android tablet—compared with 16 percent who prefer iOS and 46 percent who prefer Windows," according to analysts, it could finally be a way for Google to get Android firmly in the tablet market.
© Copyright IBTimes 2023. All rights reserved.