Sony Xperia Z3v Review: The Best Smartphone You'll Never Buy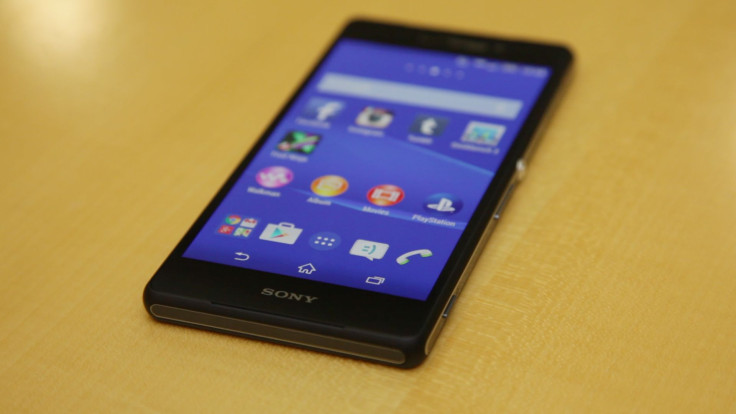 If you're looking for a break from the status quo, Sony's new Xperia Z3v might just be your next smartphone. Consumers just aren't flocking to Sony's solid lineup, especially its high-end Xperia Z line.
One reason is they might not have heard of it. While Apple Inc. and Samsung Electronics bruise the airwaves with their phones, Sony doesn't put much effort or dollars into marketing. Its low sales make this painfully obvious. In 2013, Sony sold 39 million handsets and had sales projections of up to 50 million handsets for 2014. The company has since revised that projection downward, however, to about 43 million units; in comparison, Apple sold over 35 million iPhones between March and June of this year.
It's really unfortunate that the Sony Xperia Z3v is not marketed better, because it could really give iPhones and Galaxies a run for their money. This device is solid and will give you everything you need in a smartphone, as well as resolve a lot of issues found in other devices.
Hardware specifications include a 5.2-inch full HD display, a 2.5 GHz Qualcomm Snapdragon 801 chip and Adreno 330 GPU, 3GB RAM, 32GB internal storage with expandable microSD memory up to 128GB. Additionally, the Sony Xperia Z3v features a 20.7-megapixel main camera with auto focus and a 2.2-megapixel front-facing camera and a 3200 mAh battery with Qi wireless charging. The device is water resistant and dust tight, and runs the Android 4.4.4 KitKat operating system.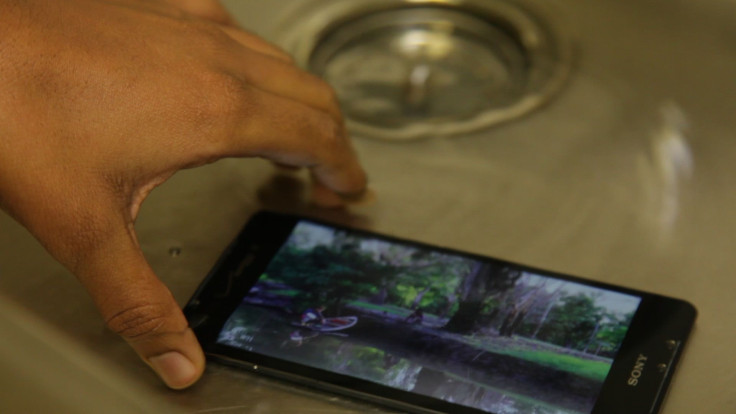 We're reviewing the Z3 model exclusive to Verizon, the Sony Xperia Z3v (note the lowercase "v" for Verizon at the end of "Z3"). The first thing you notice about this phone is its incredible build. It is solid, incorporating aluminum, glass and a bit of rubberized plastic, so the feel is definitely premium, and it feels really good in your hand. While Sony has made the Z3v somewhat more curvy around the edges than previous Xperia Z models, it still remains a bit boxy.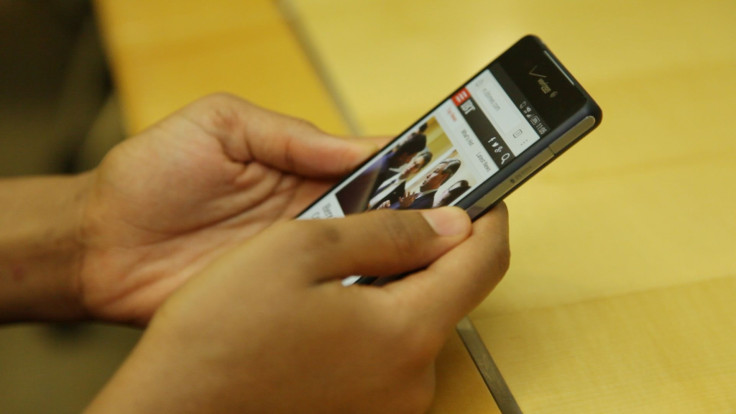 The edges give you a decent grip that you won't find on a lot of other phones. We haven't had any accidental slips, those times when you think you've got a good hold on your phone and the next moment it's on the ground. None of that.
With glass on both the front and back, the Z3v is prone to smudging. You will get paw prints on this phone, but that's also really easy to get over. Smudging doesn't affect the display presentation, but it could get in the way of photo quality.
This Xperia is just sleek and cool. I can't see James Bond picking up an iPhone at this point, but I could see him with one of these.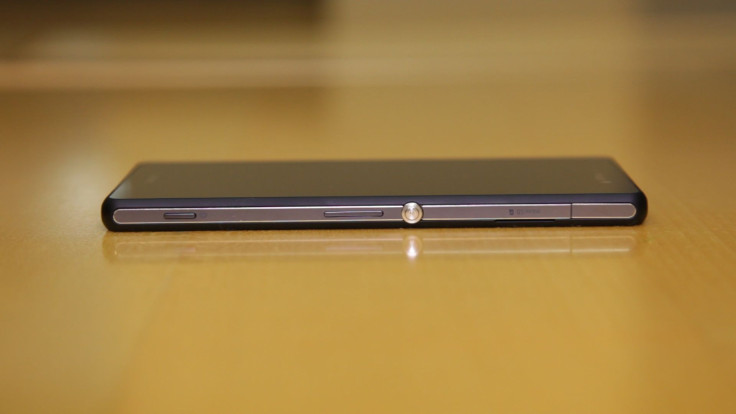 Easily the best design feature on the Z3v is the power button. We've gotten so used to power buttons being a little slat on the upper side or top of a phone, but the power button on the Z3v actually looks like a button, and it incorporates metal ... more evidence of great attention to detail. Its placement is absolutely genius; the power button is halfway down the phone so that no matter how you hold it, you have a finger on the power button, ready to turn it on when you need it.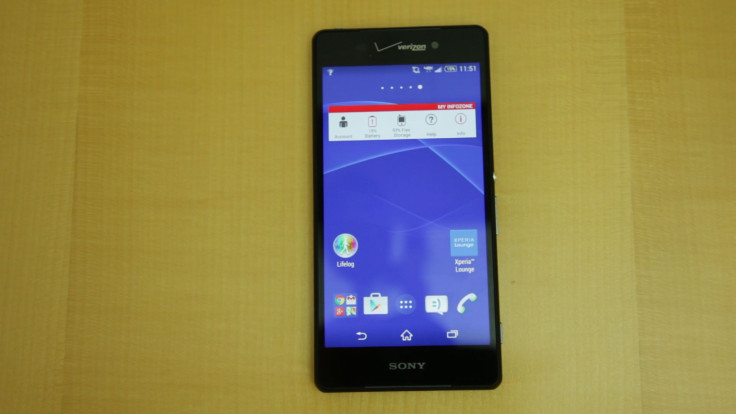 Once you turn on the Z3v you'll see a pretty standard Sony background. The lock screen animations are quite fun. The home screen includes a Google app tray, which is convenient for someone like me who uses Google apps extensively. Chrome, Gmail, you're there in two taps. You'll also see Sony's native apps on the home screen. If you have a PlayStation Network account, log in and you're playing games. The overall app tray is also pretty standard.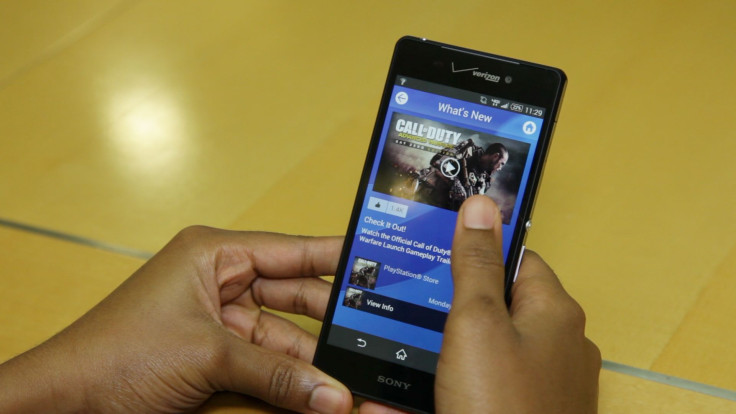 One drawback is the considerable amount of Verizon bloatware on this phone. The first thing I did when I set up the phone was remove Verizon's messenger app from the home screen and replaced it Sony's messenger app. We definitely recommend changing this default app to whichever one you prefer.
Another cool feature on the Xperia Z3v home screen is the live wallpaper, much of which is interactive. It may seem like your standard Sony background, but once you're finished going through your home screens, keep swiping and the animation keeps going. This could keep me entertained for hours.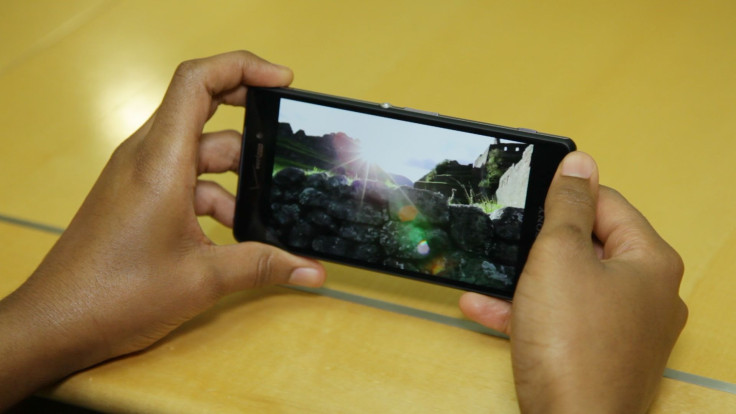 Images and animations are heightened by the 5.2-inch high-definition display on the Xperia Z3v. Its capacitive touch is extremely sensitive and accurate. The display itself is smooth against your fingers and has incredible touch accuracy. A major plus is that tiny links and buttons are easy to press when Web browsing or text typing.
That sensitivity can be cumbersome, especially if you accidentally tap the talk-to-text accessibility key while you're typing. But the Z3v quickly redeems itself because you can quickly and easily get back to a previous page if you open another feature accidentally.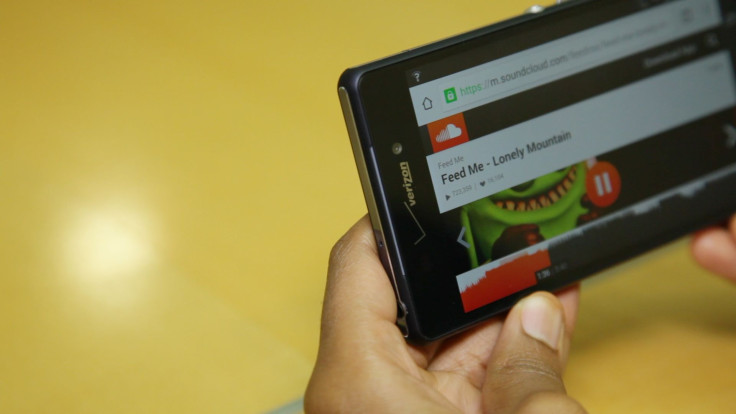 Considering that Sony is best known for its sound systems, it makes sense that the sound on the Xperia Z3v is stellar. Tones are clear and even throughout, even with the most bass-heavy sounds. Dual front-facing speakers are located at the top and bottom of the handset, which decreases the chance of muffled sound on certain surfaces. Listening to music on this handset is truly an enjoyable experience.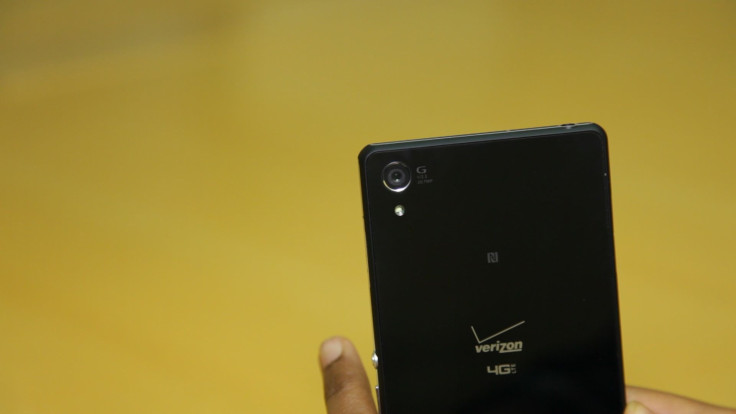 If there is one feature on the Z3v that could be a deciding factor for purchase, it would be the camera. Many smartphones today use image sensors made by Sony, including the iPhone 6 and the Samsung Galaxy Note 4. So it makes sense that Sony would keep its best sensors for itself. The Xperia Z3v features a 20.7 megapixel lens that does a great job at capturing detail and color.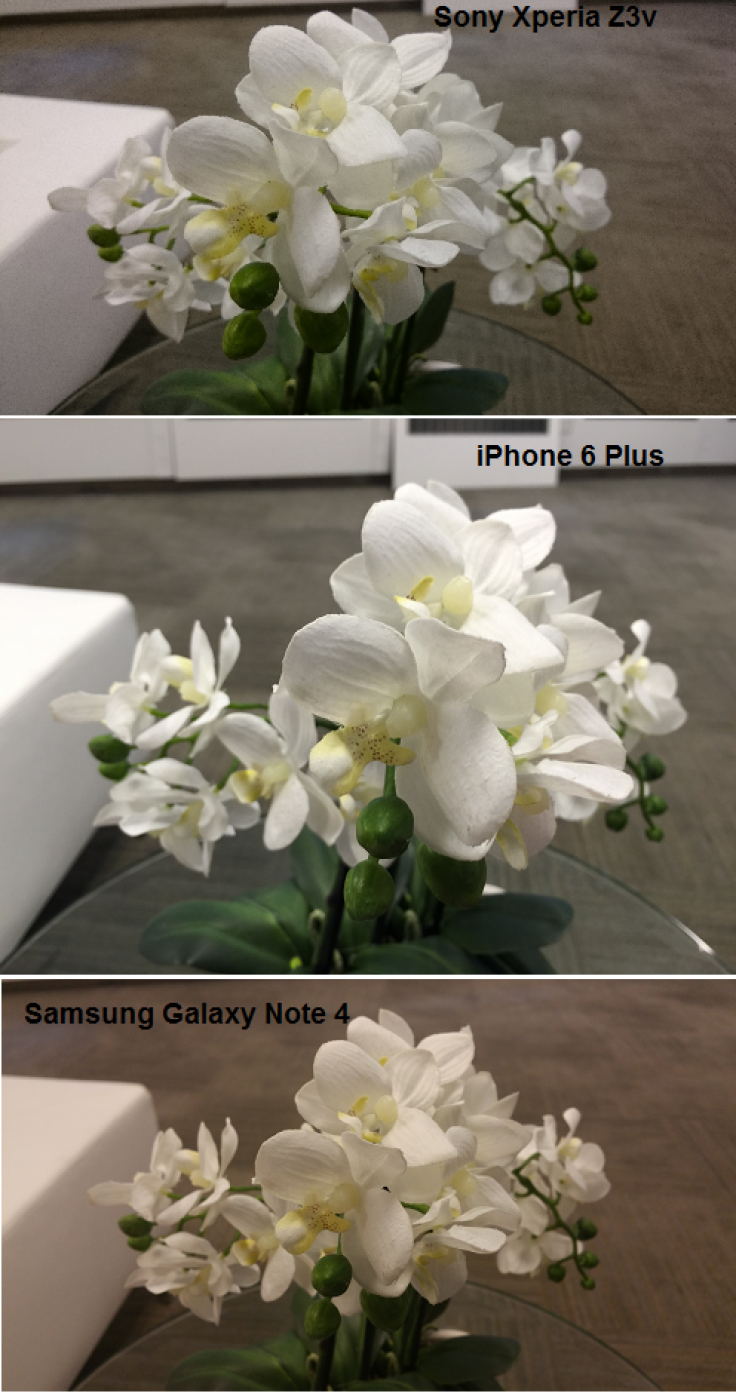 Last but not least, call quality on the Xperia Z3v is decent but can be a little choppy. We're not sure if that's a Sony issue, a Verizon issue or has to do with our location when we tested this phone. But who still uses their phones for phone calls anyway?
The Sony Xperia Z3v launches Thurdsday, selling for $199.99 with a two-year contract. The device is available in black and white color options.
<div style='width:100%;max-width:600px;margin:0 auto;'><iframe src='//smartphones.findthebest.com/w/gfIaO7qz4Vv' width='600' height='400' frameborder=0 scrolling='no' style='position:static;vertical-align:top;max-width:100%;min-height:400px;'></iframe><div style='text-align:center;'><a target='_blank' href='http://smartphones.findthebest.com/l/2249/Sony-Xperia-Z3V' style='font:10px/14px arial;color:#3d3d3d;'>Sony Xperia Z3V | FindTheBest</a></div></div>
© Copyright IBTimes 2023. All rights reserved.
FOLLOW MORE IBT NEWS ON THE BELOW CHANNELS