Sophie, The Countess Of Wessex, On Daughter Lady Louise Who Was Shocked To Know Her Grandmother Was The Queen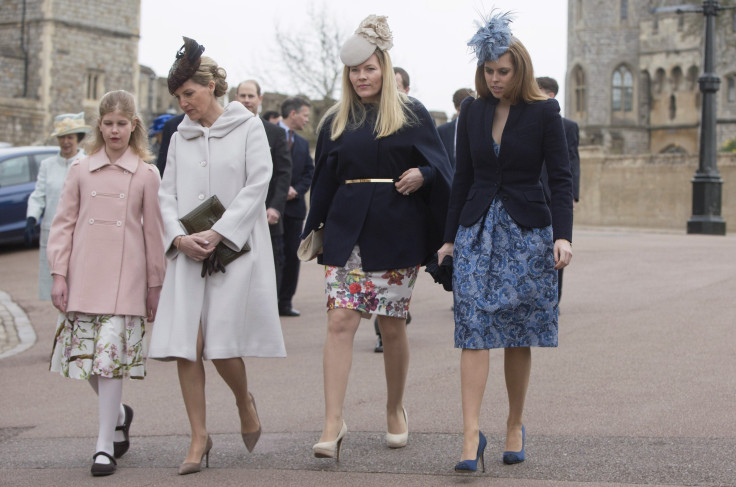 Sophie, the Countess of Wessex, said that till a while ago her daughter Lady Louise did not realise that her grandmother was the queen. The 51-year-old royal and Prince Edward's daughter and son James, Viscount Severn have been appearing with their parents at public engagements of late. The royal couple have tried to give their kids as much a normal upbringing as possible.
"It happened a little while ago. Well for Louise, actually, it was much more of a shock to the system," said Sophie, in an interview with BBC. The royal added that it was when her daughter was coming home from school she asked her that people keep telling her that her grandma was the queen. Sophie said Louise told her she does not understand. The royal mom added that perhaps Louise has not been able to understand the fact that her grandmother is the queen and that there is one queen.
Sophie and her husband Edward have tried their best to keep Louise, 12, and son James, 8, out of the spotlight. She made it very clear that when her kids grew up, they needed to venture out, get a job and earn a living for themselves. This thought of Sophie and Edward echoes that of Prince Charles', who made a statement that when he becomes the king he wanted to see a "slimmed down monarchy."
According to The Daily Mail, it was unlikely that anyone who is considered to be a senior working royal like Prince Andrew, Princess Anne and Edward would be succeeded by their children in the future. However, members of the family in direct line of succession to the throne like the Duke and Duchess of Cambridge and their children Prince George and Princess Charlotte and, to some extent, Prince Harry are likely to be full-time working royals.
Meanwhile, Louise and James played a starring role in a new portrait released by the Buckingham Palace on the occasion of Queen Elizabeth II's 90th birthday on April 21. The kids posed with the queen and her five great grandchildren. Sophie said that they did not know what to expect before the photoshoot as there were a whole bunch of kids, but she added that they were all very well behaved.
The Countess spoke to BBC in her cycling gear and will participate in a 445 mile cycle ride from the Palace of Holyroodhouse to Buckingham Palace in September. She will show support for the Duke of Edinburgh Award's Diamond Challenge which is a special initiative marking the 60th anniversary of Prince Philip's scheme. Sophie admitted that she was "nervous."
© Copyright IBTimes 2023. All rights reserved.