Sophie, Countess Of Wessex Says Royals Tried To Help Meghan Markle
KEY POINTS
Sophie, Countess of Wessex, said the royals tried to help Meghan Markle
Sophie hopes Prince Harry and Markle are happy with their decision
Kate Middleton and Markle received equal support from the royal family
Sophie, Countess of Wessex, said the royals tried to help the new members of the family, including Meghan Markle.
The Duchess of Sussex impressed many when she joined the royal family. Several believed that she came prepared because she had a good start and steady progress. However, Prince Harry and Markle announced in January that they were stepping back as senior members of the royal family.
According to reports, the Duke and Duchess of Sussex had enough of the negative press against them. Some claimed that Markle had a hard time adjusting to the royal life.
Interestingly, Prince Edward's wife said in a recent interview that the royals tried to help Markle.
"We all try to help any new member of the family," she told The Sunday Times.
Back in March, Prince Harry and Markle flew back to the U.K. from Canada to carry out their final royal engagement. Many noticed that the Sussexes sat beside the Count and Countess of Wessex. They were positioned at the back of Prince William and Kate Middleton. Sophie did not say much, but she hopes that the royal couple is happy with their decision.
"I just hope they will be happy," the Countess of Wessex said.
Royal expert Katie Nicholl recently spoke about how the new royals are prepared for their duties. According to her, Middleton and Markle received the same support and training when they became members of the royal family.
"Both Meghan and Kate married into the royal family as commoners, albeit one as a well-known actress who was older and perhaps had more life experience, but they both married-in really not knowing the mechanisms of the royal family, protocols, everything that really needed to be learnt," Nicholl explained.
However, between the two, she felt that Markle wasn't able to adjust well. In fact, she believed that the Duchess of Sussex only made it appear easy, but she was actually struggling when she was still with the Firm.
"It became very apparent from that documentary in Africa, that perhaps while she made it look easy, it obviously wasn't easy," Nicholl said.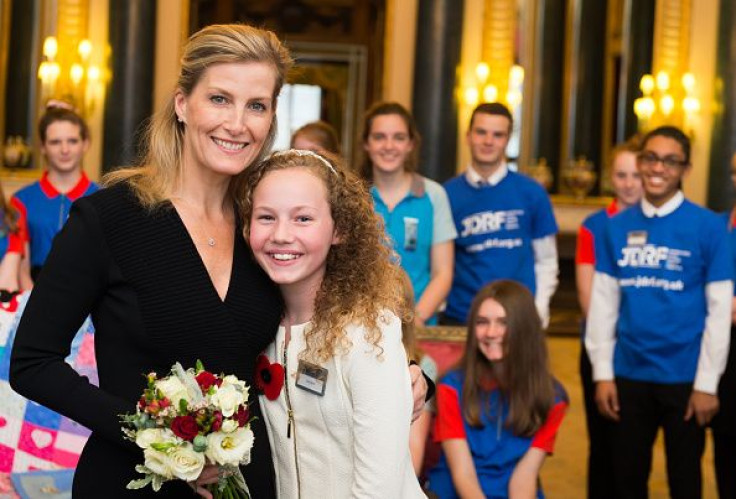 © Copyright IBTimes 2023. All rights reserved.