South African Triathlete Attacked With Chainsaw During Ambush, Nearly Has Leg Sawed Off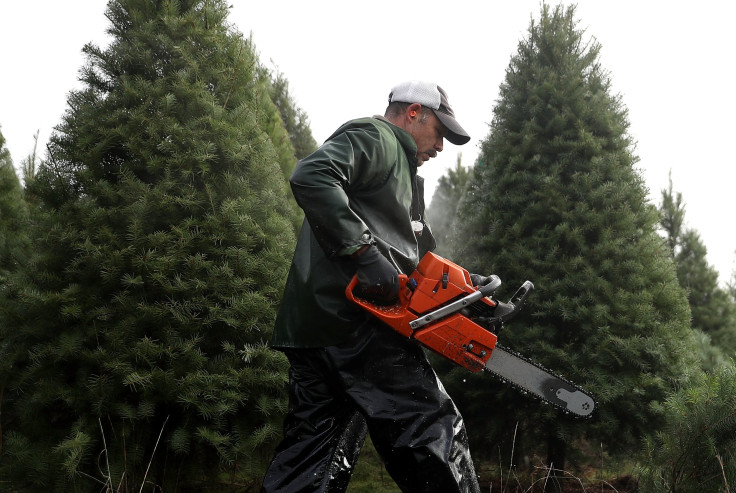 A group of attackers on Tuesday reportedly ambushed a South African triathlete while he was training and nearly sawed off his leg with a chainsaw.
Mhlengi Gwala, 26, had been on an early morning training ride near a university in Durban, when three men pulled him off his bike and started sawing into his leg.
"They dragged him to the side of the road to some bushes, took a saw and started cutting his legs," the athlete's friend Sandile Shange told BBC News.
"They kept on cutting and when they got to the bone, because the saw was not that sharp, the saw got stuck. When they saw it was getting stuck they started on the other leg.
"He thought they were coming to rob him, stopped and gave them his phone but they didn't want his phone, didn't want his watch or bicycle."
The men reportedly bolted off after a security guard intervened, which allowed Gwala to crawl to the side of the road and call out for help.
Gwala's family said jealousy might have sparked the altercation as the assailants didn't take his belongings, according to Shange. He described his friend as likable and a neighborhood leader.
"He helps the community with bringing up young kids," Shange told South Africa's News 24. "He is a lifeguard. He is a good person. He has an upcoming international competition and we feel it could be someone who does not want him to do well.
"Why would these men not take anything? Why would they not speak? To us it is very strange. Mhlengi is a good man."
Meanwhile, Gwala, who was set to participate in this month's South African national championships, underwent a five-hour surgery Wednesday to repair his injured limb.
Doctors believed they could save the leg because the major artery remained intact. However, they believe his road to recovery will be lengthy, causing him to miss his upcoming event.
Police spokesperson Nqobile Gwal told BBC that the case was being investigated as an attempted murder.
© Copyright IBTimes 2023. All rights reserved.