South Carolina Police Body Cameras Bills Stalled Before Walter Scott Shooting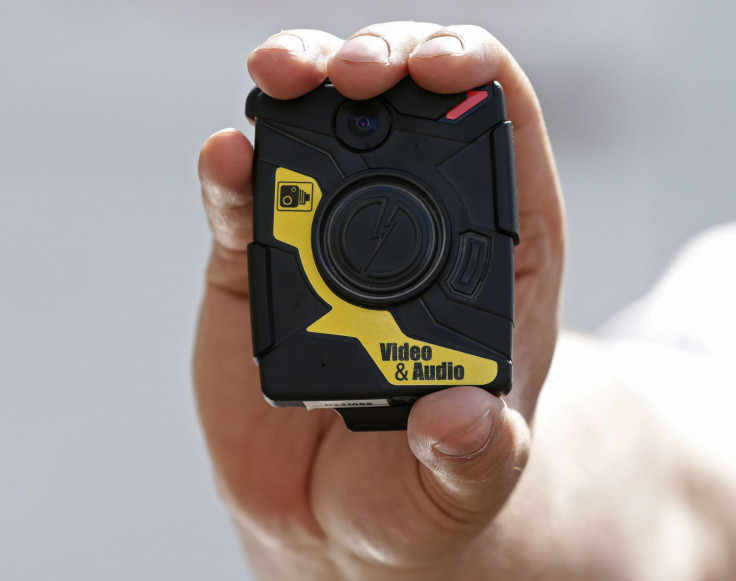 South Carolina state lawmakers have renewed calls for the state's police officers to wear body cameras after the fatal police shooting of 50-year-old Walter Scott last weekend during a routine traffic stop. South Carolina Rep. Wendell Gilliard and Sen. Marlon Kimpson, both Democrats, have each sponsored body camera bills in recent months, only to see the measures stall in the state Legislature.
"We've got a serious issue and we have to take care of it," Gilliard told the Post and Courier. "When we don't have body cameras in use, unfortunately, everything is left to speculation. And that's not good for our society and our community."
A Gilliard-sponsored House bill has yet to be discussed by its assigned committee, while the subcommittee reviewing Kimpson's Senate bill has not voted on the measure. Scott's death and the subsequent arrest of North Charleston police Officer Michael Slager have renewed calls for urgent action on the bills.
Scott fled his car last Saturday after Slager pulled him over for a routine traffic stop related to a broken tail light. The 33-year-old police officer shot Scott after a brief confrontation, later telling authorities he acted in self-defense because Scott tried to take his stun gun. But a bystander's video of the incident revealed Slager shot Scott in the back as he attempted to run away. Slager was arrested Tuesday and charged with murder.
"My goal is to try to utilize modern-day technology to cut through the rumors and the lies when it comes to these unfortunate incidents," Gillard said. "Cameras don't lie."
Some South Carolina police officers have expressed concerns in the past over the cost of body cameras, as well as potential privacy risks associated with the devices. Anything the body cameras recorded would be available through Freedom of Information Act requests. Michael Nunn, who represented the Florence County Sheriff's Department, said in March it would cost more than $300,000 to buy enough body cameras to support its officers and an additional $100,000 annually to store recorded footage, according to the Associated Press.
"I think what we're going to have to wait for is some court decisions to come down to really tell us when and where to use these things," South Carolina Police Chiefs Association President Dan Reynolds told the Greenville News last month. "I don't think the body camera issue is resolved yet. We're still learning how to use these things."
Gilliard proposed in December that police use proceeds from criminal property forfeitures to pay for the body cameras. President Barack Obama has also suggested federal grants could help local communities pay for the technology, the Post and Courier reported.
Nationwide calls for police officers to wear body cameras escalated after the fatal police shooting of unarmed black teenager Michael Brown in Ferguson, Missouri, last August. A poll of South Carolina voters conducted shortly after the shooting found 69 percent supported the use of police body cameras, according to ISideWith.com. Some areas, such as Columbia, South Carolina, have already experimented with the devices.
© Copyright IBTimes 2023. All rights reserved.