S&P 500 Will Drop to 975 in 3 to 8 Weeks: Analyst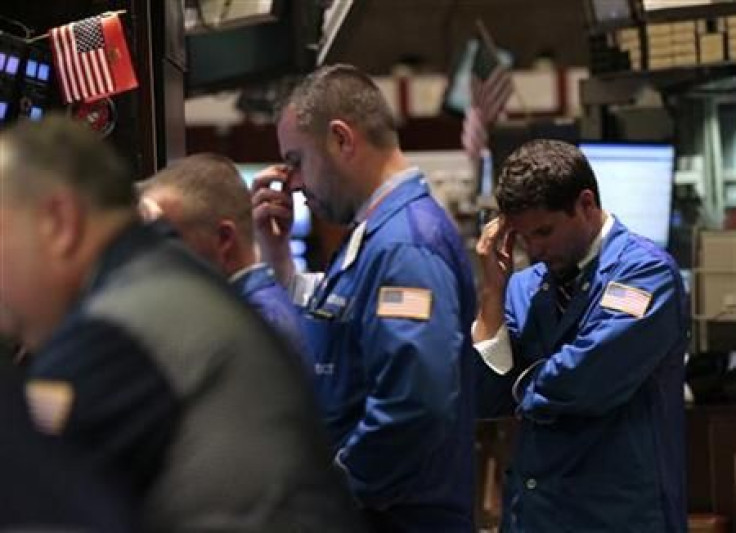 Monday's closing was not the bottom of the current downtrend.
Instead, the bear market will take the S&P 500 around 975, Douglas Ramsey, chief investment officer at Leuthold Group, told Bloomberg TV.
On Monday, the S&P 500 Index closed at 1,099.23, which is down about 20 percent from the May 2 high. The Dow Jones Industrial Average was about 17 percent off the May 2 high and the Nadasq Composite was about 19 percent off the May 2 high.
Still, even at those levels, U.S stocks were relatively expensive for the bottom of a bear market.
Ramsey said Leuthold has over 40 intrinsic value indicators which show that if Monday was indeed the bottom of the bear market, it would have been the third most expensive bottom in the history of the U.S. stock market.
However, if stocks fall to around 975, they would be trading at valuations in the long-term bottom quartile, which is more typical of a bear market bottom.
Ramsey said the European debt crisis is not over and there will likely be a couple [more] waves of panic out of Europe.
From the October 2007 high, the U.S. stocks bear market took more than a year to fully express itself.
However, Ramsey thinks the European debt crisis has not yet fully expressed itself and will therefore cause more market turmoil.
His time frame for the S&P 500 approaching the bottom of 975 is three to eight weeks from now, which would make the bear market's decline about six to seven months long from the May 2 high.
He thinks the market bottom will not be accompanied by an economic recession, which explains why it will be shorter than the October 2007 to March 2009 bear market decline.
Commenting on the rally in U.S. stocks this week (by Friday, the S&P 500 rallied six percent from Monday's low), Ramsey said it is not uncommon for a bear market to reverse eight to 12 percent after a vicious sell-off.
© Copyright IBTimes 2023. All rights reserved.