Spanish-Born Charo On Hilaria Baldwin's Spanish Heritage Scandal: 'She Must Be So Obsessed'
KEY POINTS
Charo said she has been trying to learn how to speak better English all her life
The "Cuchi Cuchi" singer thinks Hilaria Baldwin is obsessed with everything Spanish
Charo doesn't think there is anything wrong with Baldwin wanting to be a Spaniard
Spanish-American artist Charo reacted to Hilaria Baldwin's Spanish heritage scandal saying it was probably the latter's obsession, and she also found the issue "funny."
Charo, who was born in Spain, was amused by Boston-born Baldwin's decades-long attempt to pass herself as a Spaniard. Charo shared that all her life she's been trying to speak better English.
"I spend all my life trying to speak English like you," she told Page Six. "I hoped to [be] a sophisticated American and I was born in Murcia, Spain, where they have a very strong Castilian accent."
Addressing Baldwin's controversy, she suggested that it's "Hilaria's obsession, probably." As for her, she has been obsessed with speaking the best English because she still doesn't sound like one.
"I want to speak the best English because after so many years in America nobody knows what the hell I'm talking about," she continued. "In the case of Hilaria, she must be [so] obsessed with everything Spanish — the tradition, flamenco — that she really went into that education and she managed to do it very well indeed."
She was a little perplexed but was bemused by the accent scandal. But overall, she found the whole ordeal "funny."
"There's nothing wrong if that makes her happy. I think it's funny. In my opinion, it's just funny," she said.
Interestingly, Charo is impressed with Baldwin as a mom especially when it comes to the number of her kids. The "Cuchi Cuchi" singer, who has grown-up son Shel with late husband Kjell Rasten, couldn't help but praise Baldwin for having many children.
"I'm impressed that she has so many babies! When I was pregnant I looked like a watermelon with high heels," she said.
Baldwin's former dance partner, Alexander Rechits, claimed Baldwin has always wanted to portray herself as someone she wasn't. Rechits had known Baldwin as Hillary when they competed as dance partners from 2006 to 2009.
"The whole 'Hilaria' thing is hilarious to me," Rechits said. "It was always her desire to be considered Spanish. She had roots in Spain, her brother lived there, she visited there a lot. But Hillary is a very good strong name, so why would you change that when you were born here and you weren't born in Spain?"
Meanwhile, Baldwin clapped back at critics who accused her of faking her Spanish accent. She urged them to leave her alone because she didn't do anything wrong.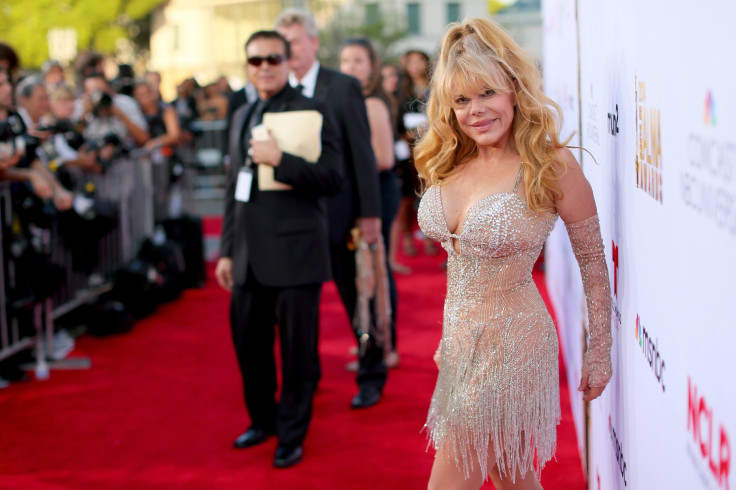 © Copyright IBTimes 2023. All rights reserved.