Spencer Pratt and Heidi Montag Spent All Their Money Before The Mayan 'Apocalypse'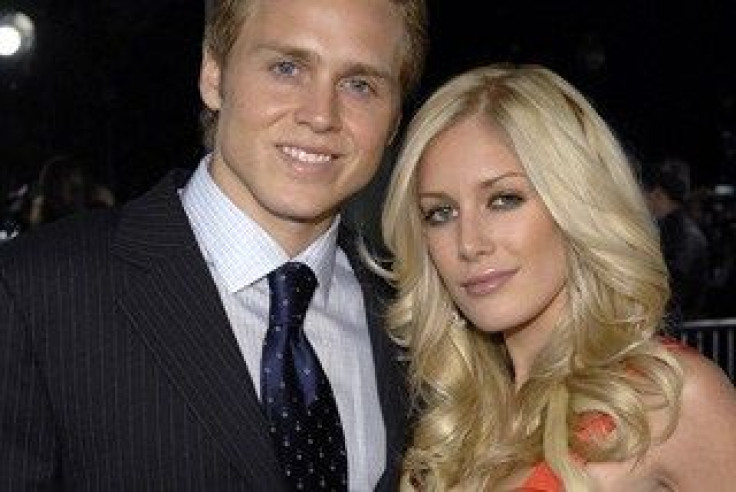 Spencer Pratt and Heidi Montag may be famous for seemingly no reason, but puzzlingly they are still getting attention. Not that the attention is by any means positive.
Pratt, who married Montag in 2008, recently told OK! magazine the couple spent all of their money, because they assumed that the world was going to end following the Mayan "apocalypse."
"We made and spent at least $10 million," he said. "The thing is, we heard that the planet was going to end in 2012. We thought, we have got to spend this money before the asteroid hits. "Here's some advice, definitely do not spend your money thinking asteroids are coming. But the world didn't end."
Pratt supposedly dropped too much cash on friends and doormen -- if you can believe that.
"I would give my friends $15,000 for their birthday. Just cash. I would buy people cars. Every valet I met got a couple of hundred pounds tip. I would pay people $200 just to open doors for us."
But that wasn't where all their money went.
Montag famously underwent 10 plastic surgery procedures in one day at the age of 23. This included breast and buttock augmentation, chin reduction and having her ears pinned back.
The reality star later told Access Hollywood that she regretted the surgeries. "I would never do it again, and I would never recommend it for anyone," she said. "It was way over my head.
"I should have researched it more. ... I wasn't told the repercussions and what would happen emotionally and physically and how much pain I would be in."
Montag and Pratt first seeped into the public's consciousness when they appeared on the reality show "The Hills" in 2006. The following year, she made a bid for pop star status with the album "Superficial," but it flopped.
In 2009, the two released the laughable book "How To Be Famous: Our Guide to Looking the Part, Playing the Press and Becoming a Tabloid Fixture," and in 2011 Montag starred in the little-known VH1 reality series "Famous Food."
The couple appeared as contestants on the UK's "I'm a Celebrity ... Get Me Out of Here" and recently came in second place after appearing in the UK version of "Celebrity Big Brother."
In July of 2010, Montag filed for divorce from Pratt citing "irreconcilable differences" only to call off the separation in September of that year.
In a June 2011 interview with the Daily Beast, the couple revealed that their well of reality TV funds had run dry and that they were forced to live rent free at Pratt's father's house.
"I probably spent $1 million on suits and fancy clothes," Pratt said. "My whole million-dollar wardrobe -- I would never wear that again. They're props. Everything we were doing -- we were buying props. I bought a big blue monster truck just to drive it on 'The Hills' for an episode. Never drove it again."
© Copyright IBTimes 2023. All rights reserved.
FOLLOW MORE IBT NEWS ON THE BELOW CHANNELS