Spice Girls' Mel C Says She Wasn't Allowed To Date While In The Band, But Others Could
Melanie Chisholm, better known as Mel C, opened up about a rule that she was made to follow while being a part of the highly successful British girl group Spice Girls back in the day.
In an interview with Australia's talk show, "The Project," on Tuesday, the 48-year-old "Wannabe" singer said all the members were allowed to date except for her.
"Looking back, one of the things that really struck me was it was one rule for one and another for the others, right?" Mel C said.
"I think when you are vulnerable, people go, 'I don't think it's good for you. She is fine, she can have a boyfriend, she can cope with having a boyfriend, she is strong enough but you are not.' It makes you question yourself when you're already vulnerable," she told show host Carrie Bickmore.
Mel C, also known as "Sporty Spice," also talked about her brief romance with Robbie Williams and him "abruptly" splitting up with her later. "He has apologized to me and a lot of water has gone under the bridge and we're absolutely fine and have been for many, many years," she said.
The singer released a new autobiography "Who I Am" on Sept. 15 where she talked about her experiences while in the world's biggest girl band in the 90s until the early 2000s. In the book, she also recalled her romantic experiences while being with the Spice Girls.
"This book's coming out and I think Robbie's got a record coming out...we're doing a show together in a few weeks...'You might wanna read chapter..." Mel C quipped before breaking into laughter.
The "Who Do You Think You Are" singer also revealed having a relationship with Red Hot Chili Pepper vocalist Anthony Kiedis whom she met in one of their shows. She said Kiedis named a song after her which he included in their "Californication" album.
She said, "He came to our show in 1998 in L.A. and we just started hanging out and he penned a song that was inspired by me...it's called 'Emmit Remmus.'"
Mel C, Victoria Beckham, Mel B, Geri Horner and Emma Bunton were launched in 1994 as the Spice Girls. They produced several hits, including "Mama," "Holler" and "Too Much" before announcing they were going on a hiatus in 2000 to focus on their solo careers.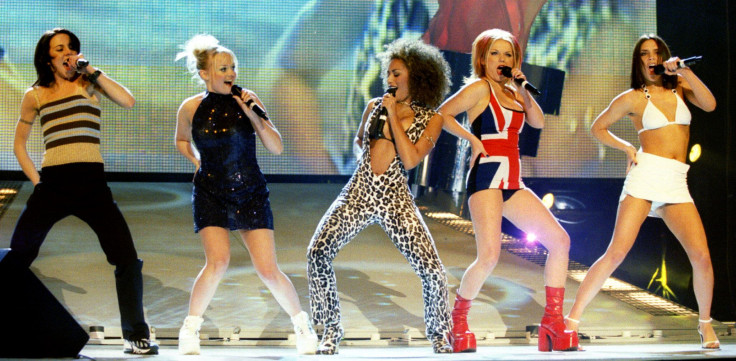 © Copyright IBTimes 2023. All rights reserved.