Spice Girls Reunion: Victoria Beckham And Emma Bunton Still Friends, Hang Out Together
Recently, the Spice Girls set off on their first tour since 2008, but it was notably without the very popular Posh Spice, Victoria Beckham. As to why she did not join the girl group, Emma Bunton, AKA Baby Spice, revealed that Beckham had turned down the offer for the reunion tour.
However, Beckham and Bunton have had a little reunion of their own. In a photo posted by Beckham, they are seen cuddled up next to each other with their husbands David Beckham and Jade Jones in their arms as well (via Entertainment Tonight).
While it appears that the former bandmates are in good standing with one another, Bunton said in an interview with The Sun that the rest of the Spice Girls weren't sure if they'd ever let Posh Spice back in again. Bunton expressed that the lineup change actually worked out in the band's favor, saying that they "felt really strong as a four-piece."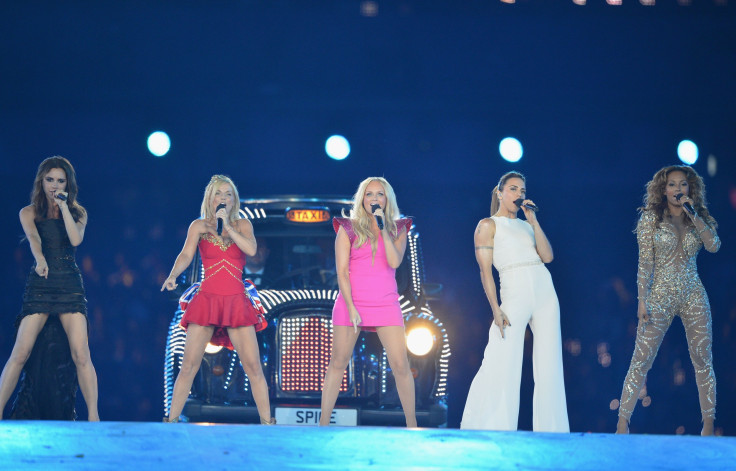 Melanie Brown, AKA Scary Spice, said in an interview with "Good Morning Britain" that she was disappointed that Beckham did not join them on the Spice Girls reunion tour. However, Beckham was adamant about not joining. According to her, the idea of returning for a Spice Girls tour felt different than before. The decision to not return took "a lot of courage," Beckham said.
But when her longtime friend didn't even show up to support them, Brown was still very "upset."
"I expected her to come and just say hi at least. Not even on stage, just as an audience member supporting," Brown stated in the interview.
It can't be said with certainty if there were ever really any hard feelings beyond that or whether the other bandmates harbored negative opinions of the former Spice Girls band member. But it seems at this time that Bunton and Beckham are on good terms and are enjoying the time spent together.
© Copyright IBTimes 2023. All rights reserved.