'Spider-Man: No Way Home': Tom Holland Says He Might 'Ruin' Movie Ahead Of Release
Tom Holland, who has a reputation for giving spoilers, is worried that he might ruin his upcoming Marvel movie "Spider-Man: No Way Home" for fans.
Holland, 25, revealed he is not under a contract with Marvel Studios and it makes him unsure about his future in the Marvel Cinematic Universe. However, the actor also added that he is scared of discussing anything regarding the movie.
"It's the first time since I got cast as Spider-Man that I don't have a contract," Holland told Empire Magazine Thursday. "And it's... it's just really difficult for me to talk about, because there are so many things I'd love to talk about that would help me embellish what I'm trying to explain. But I can't because it would just ruin the film."
The first leak involving the actor took place when he was about to appear in "Captain America: Civil War." During a Facebook Live in 2016, Holland gave a spoiler to a fan that his "poor stunt double under a helicopter and dunked him in a lake" before covering his own mouth with his hand and then asking, "This is live, isn't it?"
Another leak happened in the same year, prior to the release of "Spider-Man: Homecoming." A fan asked if there's a "big storyline between this Spider-Man movie and the next ones" then the actor mistakenly revealed there is a lot of room for his character to grow in the "next two movies."
In 2018, the actor revealed in an interview that Spider-Man will go to space ahead of the "Avengers: Infinity War" release. He also shared the unreleased title of the movie accidentally via his Instagram handle in the same year.
However, it seems that the actor is being more careful with his interviews now.
"Spider-Man: No Way Home" will be about time after Iron Man died and Spider-Man was unmasked. The trailer, which was released in August, shows how Spider-Man seeks help from another superhero Doctor Strange.
Though the actor didn't give spoilers this time, he shared a photo from the movie featuring a villain, Dr. Otto Octavius, on his Instagram Thursday.
"Absolutely no cgi in this picture. Method acting at its finest," he wrote in the caption.
The highly anticipated movie is slated for release in theaters on Dec. 17.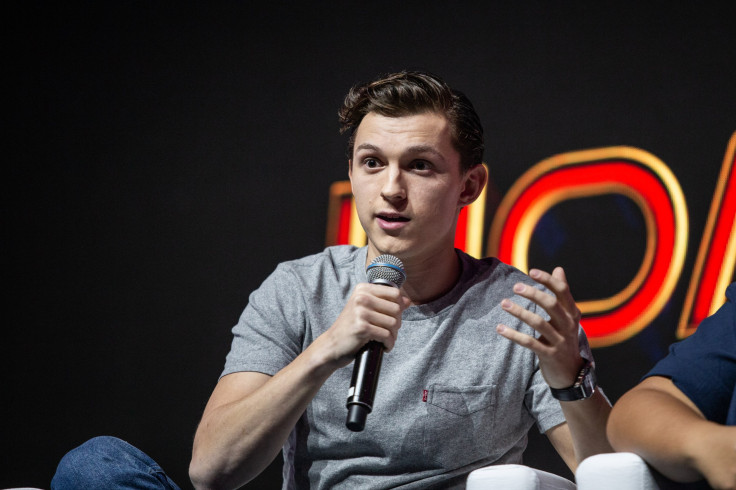 © Copyright IBTimes 2022. All rights reserved.
FOLLOW MORE IBT NEWS ON THE BELOW CHANNELS