Spiderman Will Join Avengers In Marvel Cinematic Universe, Thanks To Sony Deal
'Avengers' and 'Captain America' crossovers are now likely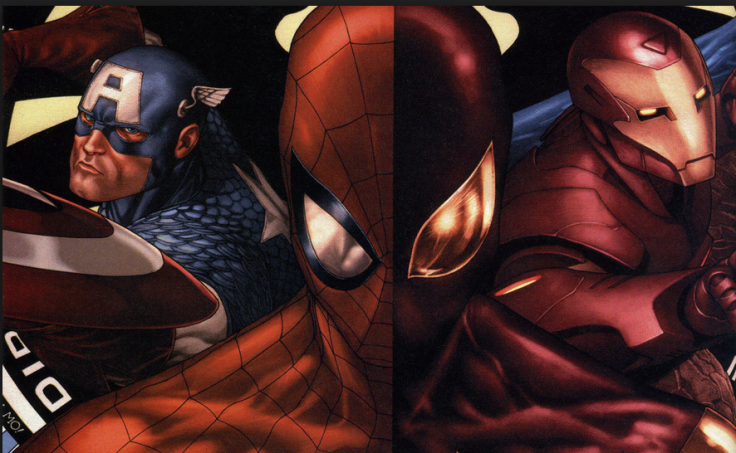 Marvel Studios announced Monday evening that Spiderman would be appearing in one of its next films, thanks to a deal with Sony Pictures Entertainment. The wall-crawler could appear in "Captain America: Civil War" before his next Sony standalone film is produced by Marvel movie mastermind Kevin Feige.
Spiderman will be going in a "new creative direction," Marvel said, implying director Marc Webb and star Andrew Garfield are likely out. Movie rumor sites have reported for months that Marvel and Sony were working toward a deal to share the superhero, a claim both had repeatedly denied.
Marvel said Spiderman will appear in one if its films before 2017, when studio head Kevin Feige will be the executive producer for the next film in the "Amazing" franchise for Sony.
Within that timeframe, the web-slinger would either appear in "Avengers 2: Age of Ultron," "Ant-Man," or more likely "Captain America: Civil War," a film slated for 2016 based on the comic book series where Spiderman, along with Iron Man and Captain America, plays a central role. Some fans are already campaigning that Marvel keep "Amazing Spider-Man" and "Amazing Spider-Man 2" star Garfield on for the long haul.
"Marvel's involvement will hopefully deliver the creative continuity and authenticity that fans demand from the MCU," Feige said in a statement. "I am equally excited for the opportunity to have Spider-Man appear in the MCU, something which both we at Marvel, and fans alike, have been looking forward to for years."
Feige will also work alongside Amy Paschal, who produced the original 2002 film.
© Copyright IBTimes 2023. All rights reserved.