Spike Lee Announces He Will Not Attend 2016 Oscars On Instagram, Quotes Martin Luther King Jr.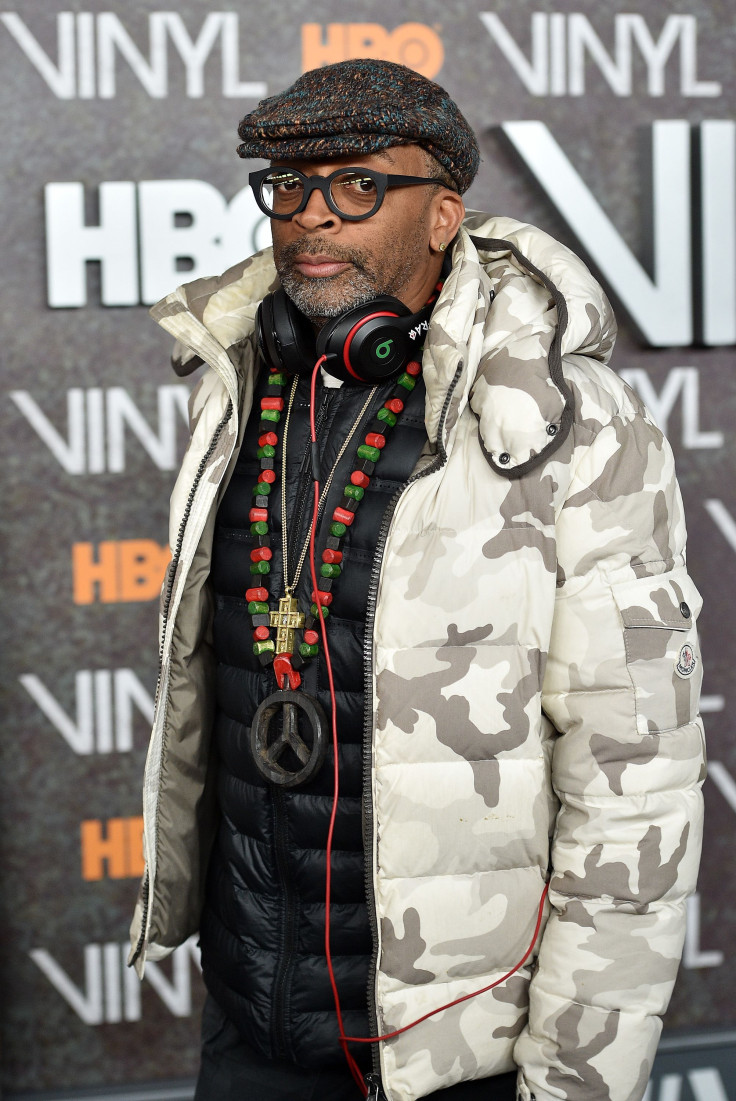 Award-winning director and screenwriter Spike Lee will not attend the Oscars next month. On Monday, Lee used his Instagram page to announce he will be not be present for the 88th annual Academy Awards due to the #OscarsSoWhite controversy.
"#OscarsSoWhite... again," Lee, 58, began his statement. After thanking Academy President Cheryl Boone Isaacs and the Board of Governors of the Academy of Motion Pictures Arts and Sciences for giving him an honorary Oscar last year, Lee revealed he and his wife, Tony Lewis Lee, will not be attending the 2016 ceremony. "We cannot support it and mean no disrespect," he wrote. "But how it is possible for the 2nd consecutive year all 20 contenders under the actor category are white? And let's not even get into the other branches."
Lee, whose statement was accompanied by a picture of the late Dr. Martin King Jr., continued by quoting him:
"It's no coincidence I'm writing this as we celebrate the 30th anniversary of Dr. Martin Luther King Jr.'s birthday. Dr. King said: 'There comes a time when one must take a position that is neither safe, nor politic, nor popular but he must take it because conscience tells him it's right.' For too many years when the Oscars nominations are revealed, my office phone rings off the hook with the media asking me my opinion about the lack of African-Americans and this year was no different. For once, (maybe) I would like the media to ask all the white nominees and studio heads how they feel about another all-white ballot. If someone has addressed this and I missed it then I stand mistaken."
Lee, who repeatedly said he means no offense to Academy President Boone, said he thinks the "real battle" is not at the Academy Awards, but within the offices of the Hollywood TV studios and cable networks. "This is where the gate keepers decide what gets made and what gets jettisoned to 'turnaround,' or scrap heap," he wrote. "As the great Actor Leslie Odom Jr. sings and dances in the game-changing Broadway musical Hamilton, 'I wanna be in the room where it happens.' People, the truth is we ain't in those rooms and until minorities are, the Oscar nominees will remain lily white. As I said in my honorary Oscar acceptance speech, it's easier for an African-American to be President of the United States than be president of a Hollywood studio."
Read Spike Lee's full statement here.
Following the 88th Academy Award nominations Thursday, Boone addressed the fact that no actors of color and very few nonwhite filmmakers received nominations. "Of course I am disappointed," she told Deadline. "But this is not to take away the greatness [of the films nominated]. This has been a great year in film, it really has across the board."
Lee is not the first star to bring up the idea of boycotting the Oscars. On Saturday, actor Will Smith's wife, Jada Pinkett Smith, mulled over the idea on Twitter. The actress updated her fans Monday, revealing in a Facebook video she will not be watching or attending the award show this year.
The 2016 Oscars airs Sunday, Feb. 28, on ABC.
© Copyright IBTimes 2023. All rights reserved.
FOLLOW MORE IBT NEWS ON THE BELOW CHANNELS