'The Spoils Before Dying' Star Haley Joel Osment Talks Comedy, Will Ferrell And 'Drunk History' Before IFC Finale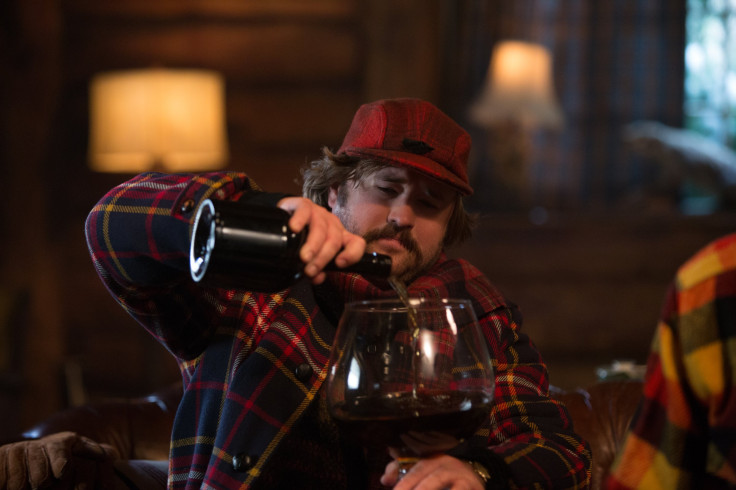 Haley Joel Osment might be best know for his intese, dramatic performaces, dating back to his Oscar-nominated role in "The Sixth Sense" as a child actor in 1999. However, the now 27-year old has been shifting to comedy, most recently starring in the IFC mini-series "The Spoils Before Dying," Matt Piedmont's sequel to the "The Spoils of Babylon."
"The Spoils Before Dying" is the fake adaptation of a novel by eccentric, Orson Welles-like writer/director Eric Jonrosh, played by Will Ferrell, who introduces each episode. The series, which concludes with the final two episodes Friday at 10 p.m. EDT on IFC, also stars Michael Kenneth Williams, Kristen Wiig, and Maya Rudolph in the story of a a jazz musician, Rock Banyon (played by Williams), who is wrongly framed for murder. Osment, who plays Banyon's manager, Alistair St. Barnaby-Bixby-Jones, spoke with the International Business Times to preview the series finale.
International Business Times: How long after "The Spoils of Babylon" were you approached for "The Spoils Before Dying?"
Haley Joel Osment: I think because of all the people in the cast and everything, it only came together shortly before we started shooting it in March. So, I heard about it from Matt Piedmont in February of this year and we were shooting in a matter of weeks, so it was pretty exciting.
IBTimes: I guess you had no reservations about coming back?
Osment: Oh yeah, even before I knew what it was about, when you're working with Matt and Kristen and Will and everybody, no matter what it is it's going to be fun.
IBTimes: So, is "Spoils" all Matt Piedmont's vision or is it a collaboration?
Osment: Matt and Andrew Steele came up with the concept and wrote it. On set there is room for improv -- when you're working with Will and Kristen a lot of crazy things come up on set -- but the concept and the story are a great mix of total ridiculousness and a pretty complicated plot about true things. You get these things from Rock Banyon towards the end of the series about the nature of death and art, so they do a really good job of lacing it with those two currents. In one, you have this crazy, off the wall Eric Jonrosh production, but it's also shot in this amazing style.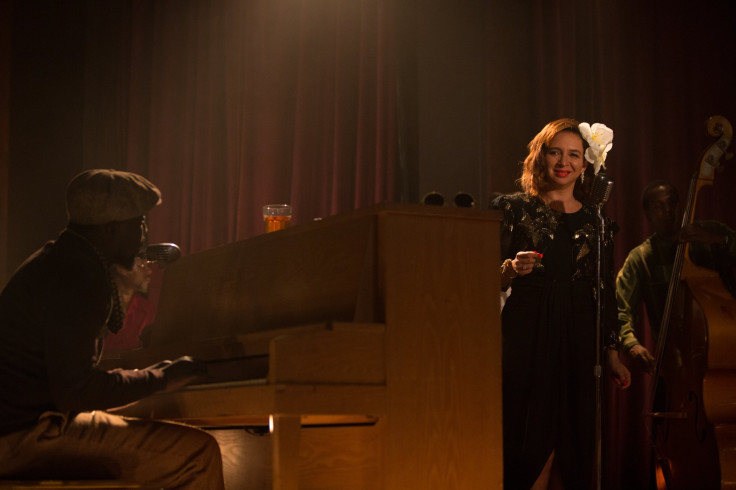 IBTImes: How do you balance improv and the script in this, because so many of the jokes are in the editing -- non sequiturs and odd shot juxtapositions -- which would seem to have to be scripted?
Osment: There's a ton of dialogue and a lot of specificity in that so there is a structure and because it is a mini-series you have all these different storylines that are intertwined. We have a lot of material and pretty much everything is on the page except for these weird digressions, like those commercials that Will's character shoehorns in at the end.
IBTimes: What is the experience like working with some of the funniest people in the world?
Osment: Going into "Spoils of Babylon" I had never met anyone before and didn't know what to expect, but I've been really lucky that most of my stuff both seasons has been with Kristen Wiig. She is such a master that you can't be intimidated because a truly great improvisor is someone who makes you comfortable and makes everyone around them better. So, whenever she's in a scene it brings up everything.
IBTimes: Does Will Ferrelll with his character -- eccentric author Eric Jonrosh -- have much of a presence with the rest of the cast on set?
Osment: Not really this season. He's a really busy guy. I think they blocked out his Eric Jonrosh cut scenes and did them all in one day after we shot everything else.
Watch Will Ferrell's Eric Jonrosh introduce "The Spoils Before Dying" premiere below:
IBTimes: You have been doing a lot of comedy recently -- also appearing in "Entourage" and "Tusk" -- and offbeat comedy at that. Is that in line with your personal tastes?
Osment: Yeah! And that's why I jumped at the chance to do this and stuff like "Tusk." I did a couple episodes of "Comedy Bang! Bang!" this season and did an episode of "Drunk History." I've always been a big fan of comedy and I think I've probably watched more of that than really serious movies. It's kind of fun to be a part of it now. I was listening to a podcast recently and somebody said when you work on lots serious things you sort of gravitate towards watching comedy. This has kind of turned me back on to these things that I've loved for so long.
When I was on the "Drunk History" set I was telling Derek Waters that I remembered this short on Wholphin that Bob Odenkirk directed with Derek and Zach Galifianakis, all of this stuff I've loved for so long and now these guys are all huge.
IBTimes: "Drunk History" is another shoot that seems like a lot of fun.
Osment: Oh, yeah! And it's really challenging too. I've never done anything like that before. The lip syncing, I can imagine what it's for Milli Vanilli or whoever is doing it at the Thanksgiving parade or something, but to do it with all these unexpected stops and starts while talking is really hard. The fun part is taking all of those things and making them seem like conscious choices.
IBTimes: What were some of your comedic influences?
Osment: For me, I remember in high school just stand up comedy in general, like Louis C.K, things like "Mr. Show." In the past 10 years it's become a lot easier, particularly with podcasts, things like "Comedy Bang! Bang!" To have those interactions is so fun.
IBTimes: There are so many avenues for "weird" comedy right now.
Osment: And I think "Spoils" is a great example of that. Will and Andrew Steele and Matt all worked together on "Saturday Night Live" and I think their sense of humor is so much stranger than the world usually gets to see. They did those weird, local Milwaukee beer commercials and people would ask why they did that and they just say, 'it was fun.' A part of Will's schedule this year for "Spoils" was being juggled around him going around and playing every position for a bunch of MLB teams.
Watch one of Will Ferrell's Old Milwaukee ads below:
IBTimes: What's next for you?
Osment: I have a film coming out toward the end of the year called "Sleepwalker" with Ahna O'Reilly and Richard Armitage, which is a dark movie, kind of a thriller, where I play this stalker. Then, I have this film coming out around the same time called "Yoga Hosers," which is sort of a companion film to "Tusk" that Kevin Smith shot with a lot of the same cast.
IBTimes: Anything you want to tease about the "Spoils Before Dying" finale? Will your character ever get that strings album?
Osment: We'll have to see! Every episode ends on a sort of a cliffhanger. Just keep tuning in!
Watch Haley Joel Osment in "The Spoils Before Dying" trailer below:
© Copyright IBTimes 2023. All rights reserved.