Spotify, Hulu Bundle Announced For College Students, Here's How To Subscribe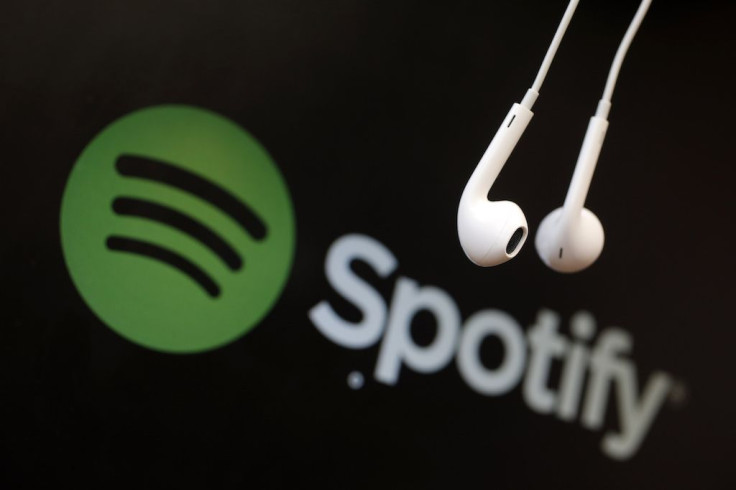 Hulu and Spotify have announced that it has partnered to bring a new streaming bundle for college students in the United States. Spotify Premium for Students, now with Hulu, is available starting today for just $4.99 a month.
"In bringing Spotify and Hulu together, we're now able to offer students – both the millions already on Spotify Premium, and those who are new to Spotify – access to the world's best music, TV and movie content in the simplest possible way," Spotify's Chief Premium Officer Alex Norstrom said. "We're very excited to be partnering with Hulu – a like-minded company which is as focused as we are on delivering the very best in high quality streaming content."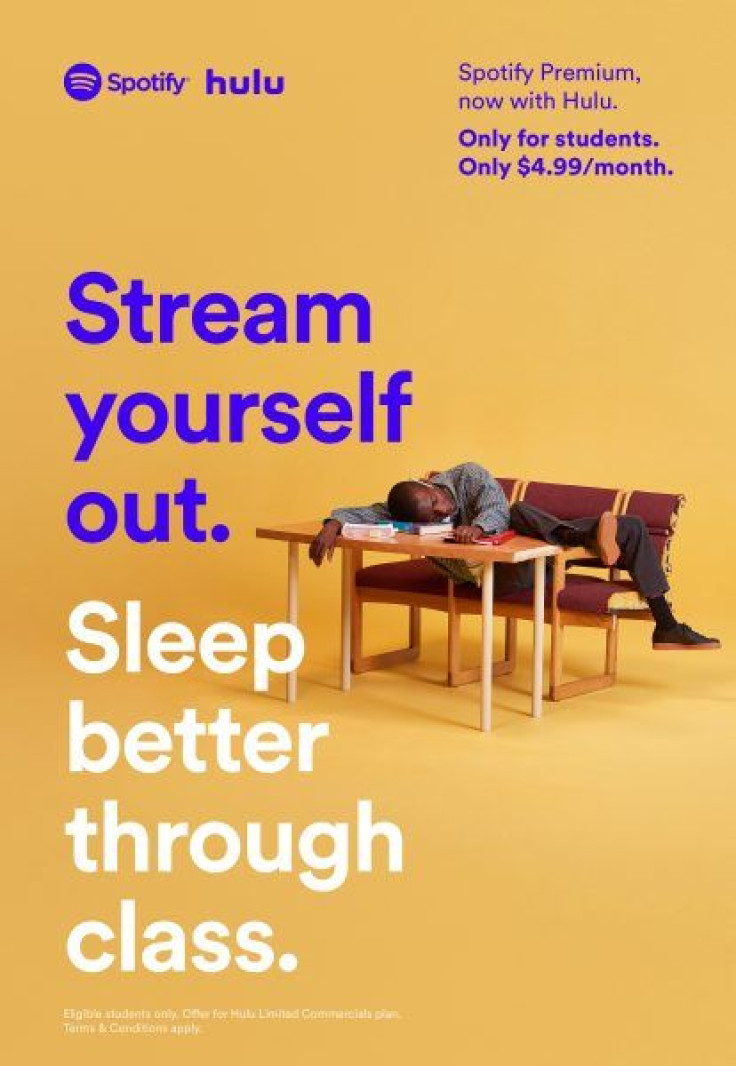 The new streaming bundle from Spotify and Hulu marks the first time that the music streaming service has partnered with a TV and movie streaming service.
To subscribe to the new Spotify and Hulu bundle, undergraduate students must be enrolled in a U.S. Title IV accredited college or university and must be 18 years of age or older. Those who already are subscribed to Spotify Premium for Students will simply have to switch their subscription on the Spotify app.
Spotify says that it verifies a student's enrollment status through the third-part service called SheerID. Also, student who are already subscribed to Spotify for Family or paying for a subscription through a partner must cancel their existing subscription in order to subscribe to the new bundle.
For students who are already subscribed to Hulu Limited Commercials plan, their account will simply be merged into the new Spotify and Hulu bundle. However, this will only apply if they don't have any premium network add-ons with the Hulu Limited Commercials plan and are paying directly to Hulu and through a third party.
When a student graduates or leaves school, they'll still get Premium for Students "until it's 12 months after the date they first subscribed or last reactivated." If the student's 12 months are up before graduating or leaving school, the student will simply be able to re-verify their enrollment status to subscribe for another 12 months. If they fail to re-verify their enrollment status, they'll be charged the regular Spotify Premium for $9.99 a month.
"We are proud to announce Spotify as our newest strategic partner – they're an iconic brand in music streaming and a proven leader in reaching and engaging young consumers," Hulu SVP, head of distribution and partnerships Tim Connolly said. "By bundling our enormous catalogues of content together in a single, highly compelling offer, we're making it easier for people to enjoy all of the TV and music they love, whenever and wherever they want."
Right now, this new streaming bundle from Spotify and Hulu is only available in the U.S. However, the companies did described this as simply "the first step" in bundling their services together, hinting that it may become available in other markets in some other form.
© Copyright IBTimes 2023. All rights reserved.