Spotify Now Has 60 Million Paying Subscribers Ahead Of Going Public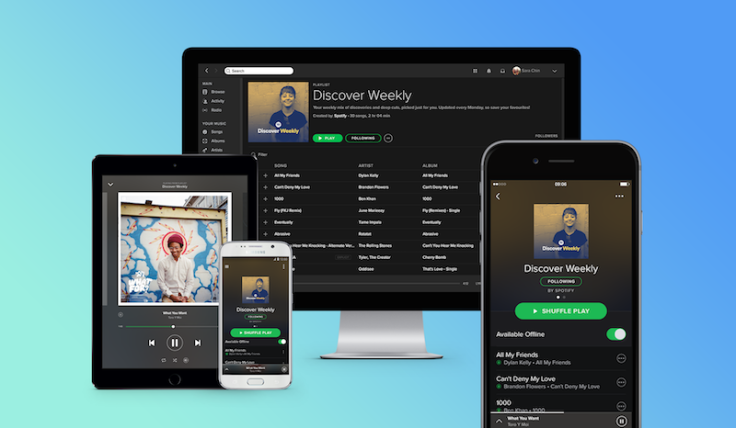 Spotify is expected to go public some time later this year, and it looks like the music streaming service has reached a new milestone. Spotify now has 60 million paying subscribers, adding 10 million subscribers since March.
The new number of paying subscribers was confirmed by a spokeswoman from Spotify, according to Reuters. The music service also recently updated its "About" page stating that it has over 60 million subscribers as of July 2017.
With the company gaining 10 million more paying subscribers in roughly five months, this also marks Spotify's fastest 10 million subscriber gain yet, as pointed out by Billboard. For comparison, it took the service five-and-a-half months to go from 40 million to 50 million and six months to go from 30 million to 40 million.
READ: Spotify, Sony Music Reportedly Reached Licensing Agreement​
The last time that the company announced subscriber numbers was back in March, when it reported 50 million paying subscribers. As of June 2017, the company now has a over 140 million active users.
When the company reached 50 million paying subscribers, Spotify made the announcement on its Twitter page. However, with its latest milestone, the company has chosen to keep it a bit quiet.
There's been a lot of talk regarding the music streaming giant's plans to go public later this year. It was originally thought that Spotify might simply have an IPO, but recently, there's also been talks of the company planning to go public through direct listing. Spotify hasn't announced anything yet.
Either way, investors should be happy about Spotify having 60 million paying subscribers. This also reinforces that the company is maintaining a strong lead against Apple Music. Apple announced back in June that it had 27 million paying subscribers.
Spotify has been busy these past several months. Earlier this month, IBT reported that the music streaming service has reached a licensing agreement with Sony Music. Although details of the deal were not made public, it's presumed to be the same agreement that the company had with Universal Music Group. The only major music label that Spotify hasn't reached a deal with is Warner Music Group.
Securing licensing deals with all three of these labels is crucial for Spotify as it further secures its intentions to go public. This licensing deal would allow artists to have their new music restricted from Spotify's free users for a certain amount of time, as pointed out by The Verge.
READ: Spotify Appears To Be Testing A New Driving Mode For Its Mobile App​
In related news, Spotify is apparently planning to launch a new batch of original podcasts in a few months. Sources told Bloomberg that Spotify will begin further pushing podcasts on its app by adding a dedicated tab for it under the "Browse" section.
Spotify will also begin a new campaign to lure in more users to its podcast offerings. Hosts of "Reply All," "Pod Save America" and "The Bill Simmons Podcast" will also promote Spotify during episodes, and while Spotify will advertise their shows through the Spotify app and on bus ads.
The reason for the major podcast push is for financial gain. Ad revenue in podcasts is expected to increase by 85 precent this year to $220 million, according to Engadget.
© Copyright IBTimes 2023. All rights reserved.