Spotify Appears To Be Testing A New Driving Mode For Its Mobile App
Spotify appears to be testing out a new driving mode for its mobile app. The new driving mode for Spotify appears to focus solely on voice commands, allowing users to keep playing music without getting their eyes off the road.
Spotify's new driving mode was first spotted by Reddit user Chris54721. He said that he discovered it after updating the Spotify app to its latest version (8.4.7.1108) for his Android smartphone.
The Redditor added that it's still a bit buggy. Tapping on the "feedback" option will open up a Google Doc which will ask for a "@spotify.com" email. This most likely means that the feature is only supposed to be tested by Spotify's employees.
The Redditor also shared a gallery showing off Spotify's new driving mode, and it gives out some important details about it. When users open the Spotify app and start playing a song, a car icon will be present on the bottom left corner of the song user interface. Tapping this will open up a short video showing off the driving mode's features.
READ: Spotify Is Testing Sponsored Songs In Free User Playlists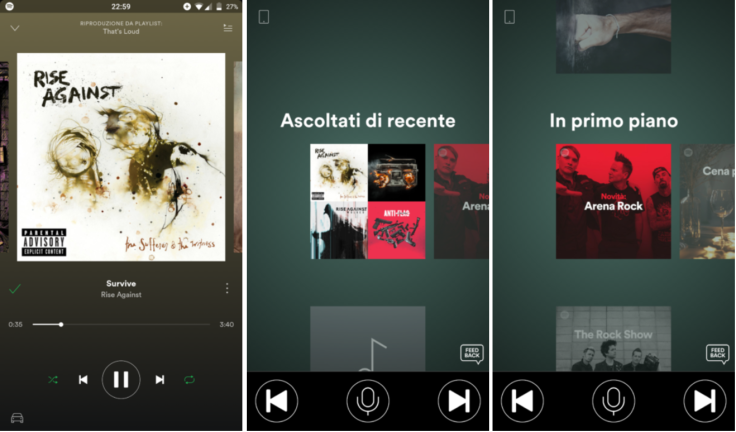 Once that video ends, the Spotify user interface will now have three large buttons on the bottom which replaces the usual UI. They are the back and forward buttons for skipping songs and the one in the middle is for voice recognition/commands.
The Spotify UI will still allow users to scroll up and down to view Recent and Featured songs, while scrolling left and right will bring up the users playlists and albums. The most interesting part of this driving mode is undoubtedly the voice recognition feature. It's presumed that the voice recognition feature will allow users to simply dictate song titles, albums, playlist and artists so that they can keep their eyes on the road, according to Android Police.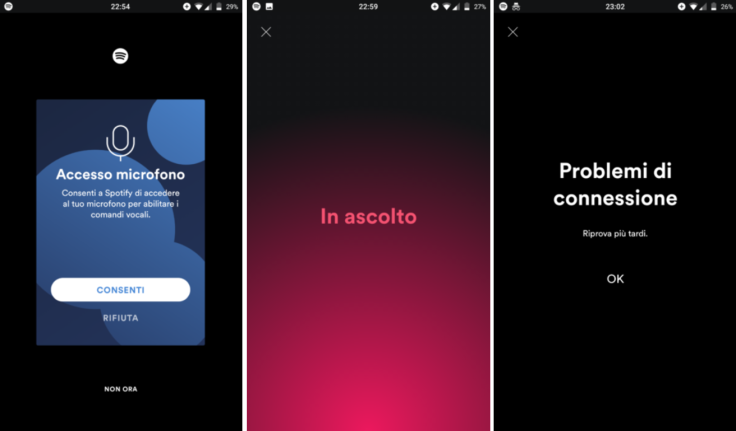 READ: Spotify Integrates Eventbrite Concerts To Expand Ticketing Features
Unfortunately, users who do have the new driving mode are unable to use the voice recognition feature. Since the feature is supposed to be part of internal testing, these users may simply not have access to it. It's unclear how and why some regular users have the feature on their Spotify app, but it might simply be a mistake.
Spotify hasn't officially announced the new driving mode for its app, but it's good to know that its already working on one. We've all probably seen the implications of distracted driving because of smartphones, and Spotify may simply want to provide a solution for its own app.
One Reddit user is claiming to have had Spotify's new driving mode feature for around three months now. However, he said that the new feature was difficult to use since it was "almost impossible" to play songs he actually wanted to listen to.
If what the Reddit user said is true, this means that Spotify has been testing the new driving mode for some time now. It's possible that the music streaming service might announce the new driving mode soon, unless of course it still needs more time to work out the kinks and squash all the bugs.
© Copyright IBTimes 2022. All rights reserved.
FOLLOW MORE IBT NEWS ON THE BELOW CHANNELS