Spotify Running Update: Runners Of All Levels Explain Music App's New Feature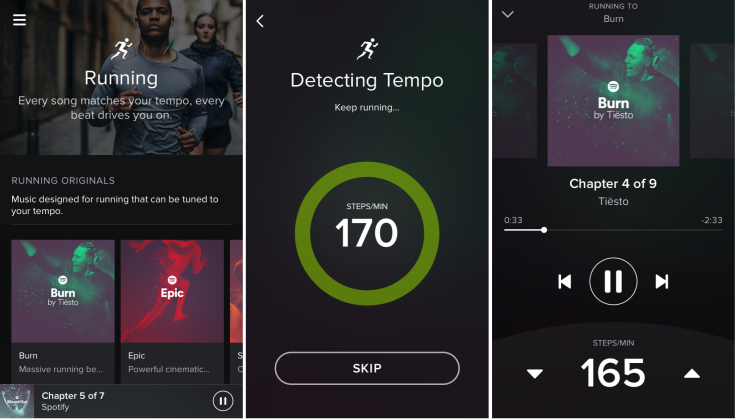 Spotify has already won the loyalty of music listeners worldwide with 75 million active users, 20 million of whom have subscribed to its paid version. Now, the streaming-music service is seeking the attention of another devout community: runners.
Spotify Running is a new feature of the application that can detect a runner's pace and curate a music playlist based on that tempo. Runners can set paces at certain beat-per-minute rates and change them along the way or let the app match the songs as they go. Spotify began rolling out the feature in May, but it hasn't hit every smartphone yet. So don't fret if you can't access it. And, at the end of this article, you'll find a guide on how to use it.
During the past decade, the running community has been adapting to the introduction of fitness-tracking wearables such as Fitbit and Jawbone and route-tracking apps such as MapMyRun and Nike+, which leads one to wonder: Is Spotify Running even worth the time? We spoke to runners of various backgrounds and experience levels to see how they've taken to Spotify's new service.
Brian Metzler, 46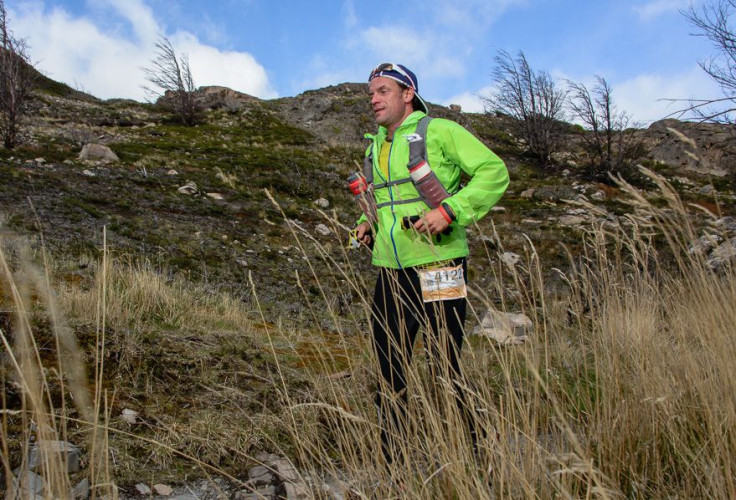 Running Cred: Editor-in-chief of Competitor Running magazine and Competitor.com, Metzler started running competitively in middle school, was an all-state runner in high school and a walk-on athlete at the University of Illinois. Since then, he's competed in everything from 50-yard dashes to 100-mile ultramarathons to Ironman triathlons. A Colorado resident, he's also a regular trail runner and has participated in pack-burro racing (running with donkeys). Metzler was the founding editor of the magazines Adventure Sports and Trail Runner.
Pros: Metzler is one of those runners who almost always listens to music. Back in high school, he would carry around those yellow Sony Sports Walkman players. He later transitioned to an Apple iPod. But those devices forced him to spend hours creating his own playlists, and the iPod's Shuffle feature would frequently land him on a bad song. What's great about Spotify? There's more than 20 million songs to choose from and the app's algorithm tracks your taste and creates a Recommended For You playlist. And the Running feature can set those songs to a certain beat.
Cons: There was a certain joy in the old-school method of creating your own playlists, Metzler said. By letting Spotify do the choosing, runners can't guarantee that their all-time favorite power songs will come on during a run. "The best-case scenario would be a perfect mix of the songs that I like but also be able to have exactly the right song at exactly the right time," he said. "If I could get Van Halen to jump on right when I want to, that'd be great." For Metzler, that perfect scenario would mean not ever having to press any buttons.
Best Running Song: "Butterfly (Come My Lady)" by Crazy Town
Dr. Jordan Metzl, 48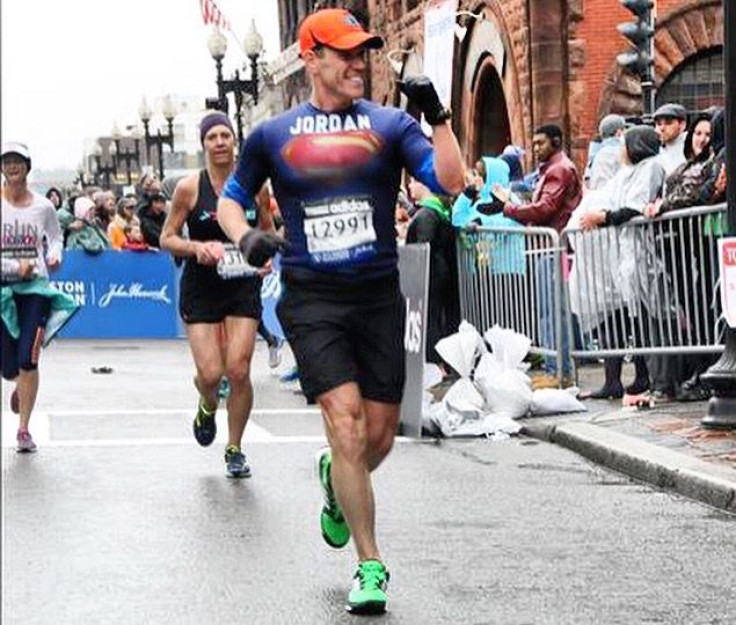 Running Cred: A doctor of sports medicine at New York's Hospital for Special Surgery, Metzl trains athletes in how to stay in shape and return back to the field after injuries. He also works as a fitness instructor and hosts strength-training and injury-prevention classes. This year, Metzl published a book called "Running Strong" on how to begin running, train for races and stay injury-free. He's an avid runner -- the Boston Marathon this year was his 33rd marathon, and he's completed more than a dozen Ironman triathlons.
Pros: Too long a stride can be a major contributor to injury for a runner because it places too much stress on the knees. That factor can make running unnecessarily painful and cause long-term injury. One fix identified by medical professionals such as Metzl is to employ music to set a cadence and create a flow that will shorten a runner's stride. By consistently using a pace-setting tool such as Spotify, runners can train themselves to break bad habits in this area.
Cons: Spotify's app may set a pace, but it isn't a certified coach, Metzl cautioned. For his patients, Metzl identifies certain speed settings. Some runners may be equipped to take the app as it is and let Spotify change the tempo based on the runner's own pace and match their "vibe," he said. But not every person is built or in the proper shape to run as fast as Spotify's Running tempos can be set for, which is anywhere from 140 to 190 beats per minute. That translates to between 11 and 6 minutes per mile.
Best Running Song: "99 Problems" by Jay-Z
Megan Luebke, 28
Running Cred: The communications manager for Up With People, a nonprofit organization focused on service through music, began running this year in carrying out a New Year's resolution to get back into shape. Since starting in January, she's lost 20 pounds and completed her second half marathon in Denver last month. Luebke runs about four times each week, with short runs on weekdays and one long run over the weekend. She's currently training for the Denver Rock 'n' Roll Marathon, her first full marathon, which will be held in October.
Pros: "I hate running. I really actually hate running," Luebke said. One of the ways she gets through the pain and boredom: music. Previously, she would buy songs on iTunes and create playlists. But since a co-worker introduced her to Spotify, she streams songs through the app during her runs. She's used Spotify Running for training runs and last month's race, and she said the tempo changes helped keep her moving forward. "If I noticed the tempo of the song was slower, I'd say, 'Oh Megan girl, you gotta kick it back into pace,'" she said.
Cons: Luebke does not pay the monthly fee for an ad-free Spotify Premium subscription so sometimes her runs are interrupted by advertisements -- which happened a few times during her half marathon. Also for her runs, she uses a GPS-mapping app to track her route and her pace, which means her phone operates two data-intensive -- and battery-draining -- apps at the same time. Spotify Running does not currently integrate with other apps, but the company announced Nike+ would partner with this summer and RunKeeper later this year.
Best Running Song: "Chimes" by Hudson Mohawke
Mattias Stanghed, 41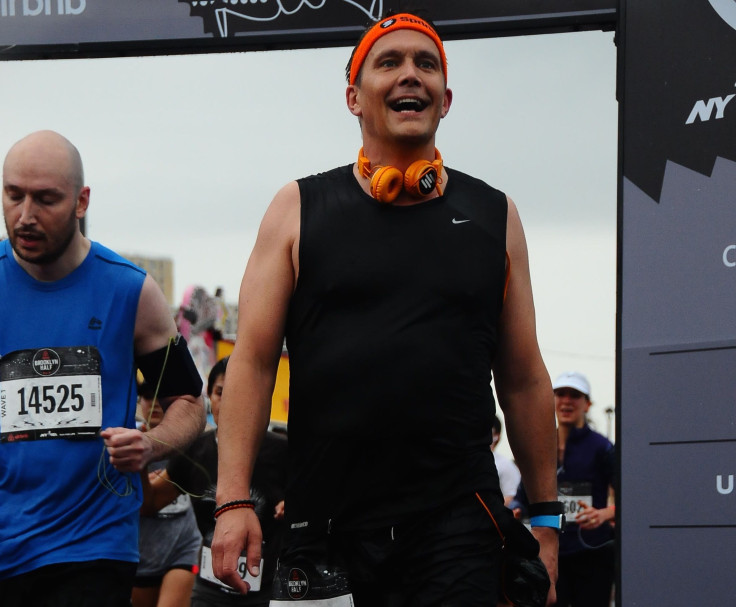 Running Cred: As the founder and CEO of rhythm-based music streaming app, Spring Moves, Stanghed is quite knowledgable about music and exercise. Born in Sweden and now a New York transplant, Stanghed got into running as a mental escape after the big dot-com crash. This year, he'll be completing his 23rd marathon. After personally experiencing the positive influence music had on his running, Stanghed put a team together to create a music-based training tool in 2013 and publicly launched Spring Moves in October 2014.
Pros: As someone who personally can't enjoy running without synchronized music, Stanghed said he was happy with Spotify using its power to further distribute that pleasure. Additionally, he highlighted the new rhythmic music selections called Spotify Originals the company created specifically for the new feature, such as a 41-minute album by electronic dance music artist Tiesto called Burn. "We tend to think of music as songs with a start and an end. They are fixed, but there's a reason why video games have continuous tracks. It keeps you going," he said.
Cons: Stanghed said he uses music as a metronome for his running to help stay at a consistent pace. He cautioned runners to avoid letting the app detect their own paces and changing the songs to that tempo and therefore potentially causing them to have scattered paces based on distractions during their runs or their inexperience. Spotify users can elect to skip that step of the app and choose a beats-per-minute setting for the duration of the run.
Best Running Song: "Lose Yourself" by Eminem
A Quick Guide To Spotify Running
To access Spotify Running, make sure you have the latest version of Spotify, click the Menu button on the left (three bars). You should see Running. After selecting that section, you'll see a set of Running Originals -- music without lyrics. Below that, there are Running Playlists -- curated songs such as Throwback Hits and Mood Booster Run. The playlist Recommended For You uses the songs you previously listened to on Spotify to create a playlist based on your tastes.
After selecting a song, Spotify users can begin running and have the app detect their tempo, or press Skip and set your own pace. The app goes from 140 to 190 in increments of five steps. Here's what the steps or beats per minute (bpm) translates to in terms of running times:
140 bpm = 11 minutes per mile
150 bpm = 10 minutes per mile
160 bpm = 9 minutes per mile
170 bpm = 8 minutes per mile
180 bpm = 7 minutes per mile
190 bpm = 6 minutes per mile
FOR FREE to continue reading
✔️ Unlock the full content of International Business Times UK for free
offer available for a limited time only
✔️ Easily manage your Newsletters subscriptions and save your favourite articles
✔️ No payment method required
Already have an account?
Log in
© Copyright IBTimes 2023. All rights reserved.