Spring Break Deals 2017: Ideas For Families, College Students, All-Inclusive Travel And Everyone Else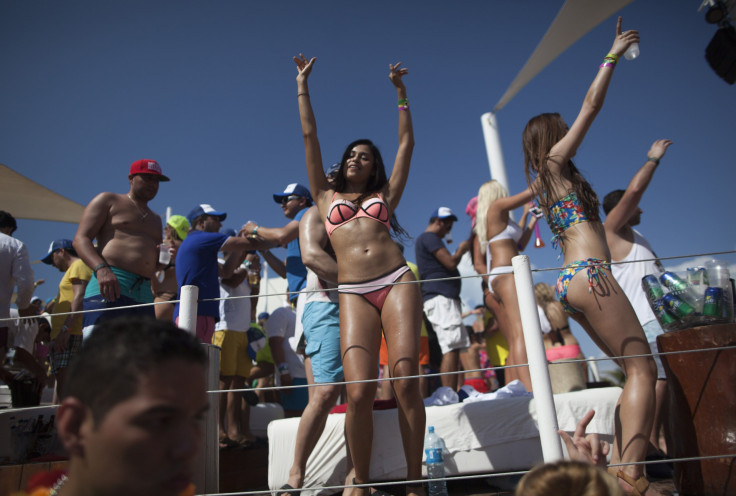 After months of political fighting, unpredictable winter temperatures and eyebrow raising stories about that rude "Cash Me Outside" girl, it's time to get away from it all and unwind with a spring break vacation that will hold you over until summer starts. Below is our comprehensive guide to having fun away from home without going broke. Some of these ideas work for families, some are best for college students and some are just for anyone who wants a good deal when it comes to an all-inclusive resort or an affordable Airbnb booking.
Figure out where you want to go: Do you want to visit a cheap place in the U.S., such as Myrtle Beach, South Carolina, or somewhere more exotic, like San Juan, Puerto Rico? Guides such as this one, this one and this one should help you decide.
Check Groupon: The discount site was offering spring break vacations Tuesday for a Bahamas cruise for just $199, hotels on the Las Vegas Strip starting at $30 a night and an all-inclusive trip to Punta Cana in the Dominican Republic for $479.
If you're a college student, consider a travel package: StudentCity trips include transportation and live DJs for fun times in Mexico and the Bahamas.
Shop around for the lowest airfares: We love Kayak, Skyscanner and Orbitz for the best deals.
Look into alternative room and board: Airbnb has great deals in city centers anywhere across the globe, but you can also rent a private room in an affordable hostel or stay with friends.
Make the best out of last-minute specials: G Adventures was offering 14 itineraries in Mexico, the Caribbean, Central and South America for March and April. Topdeck, a tour operator for adults up to 30 years old, was offering 40 percent off on select trips.
© Copyright IBTimes 2023. All rights reserved.