Spring Break 2016: Howard University Students Head To Flint, Michigan, To Aid Water Crisis Victims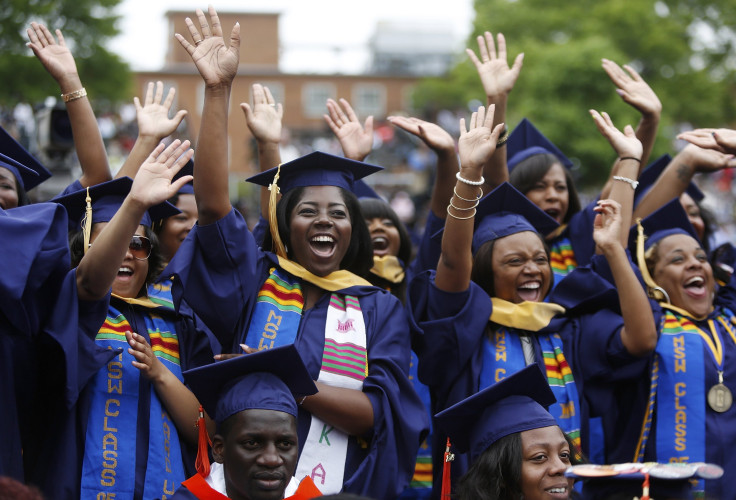 Students from Howard University in Washington, D.C., are spending their spring break in Flint, Michigan, volunteering at locations around the troubled city as it struggles with a longtime water-contamination crisis. The 43 students participating in what is known as an "alternative spring break" were scheduled to help collect and distribute bottled water to residents Wednesday and Thursday, said Howard spokesman Anthony Owens.
The alternative spring break has long been a tradition for students who attend historically black universities and colleges (HBCUs), with participants going to serve in places like Chicago and St. Louis, and Flint a natural choice for students this year. Flint has been in the national news for months and became an issue in the presidential race because of lead contamination that rendered the city's drinking water useless for nearly 100,000 mostly black, poor and working-class residents.
The students planned to distribute water in Flint Wednesday and then participate in a community activist forum. Because many of the students in Howard's Flint delegation are Muslim, the group also planned to participate in interfaith dialogue Thursday at the city's Muslim House, a mosque and social service institution. Owens, the Howard spokesman, said students would also offer literacy tutoring to local students and homework help to children at a local Boys and Girls Club.
In total, Howard has 500 students participating in alternative spring break projects in the U.S. and abroad. Locations include Chicago, St. Louis, New Orleans and Memphis. Several students also traveled to Haiti, which is still recovering from the devastating earthquake of 2010.
Last year, students from HBCUs in Atlanta spent their spring break registering black voters in Ferguson, Missouri, where protests and civil unrest over the 2014 death of an unarmed African-American teen, Michael Brown, sparked a national conversation about policing in minority communities. Several students also gave presentations on the school-to-prison pipeline at Ferguson-area high schools.
© Copyright IBTimes 2022. All rights reserved.
FOLLOW MORE IBT NEWS ON THE BELOW CHANNELS