Sprint Offers Verizon Customers 1 Year Free Unlimited Service If They Switch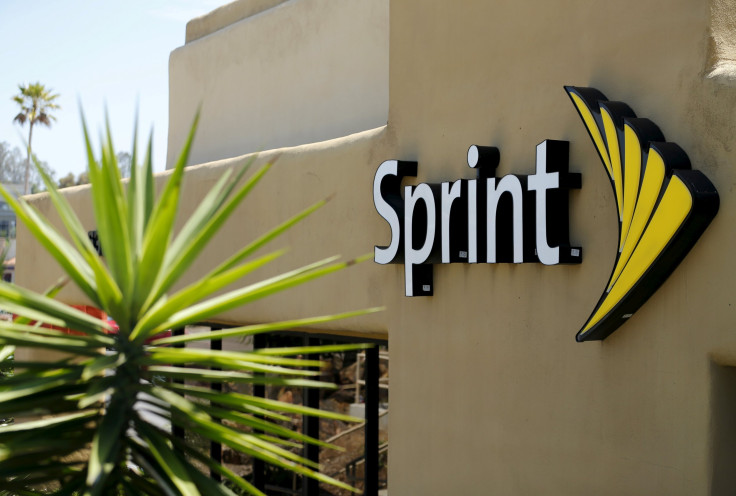 Sprint might be the fourth largest wireless carrier in the U.S., but it is still trying match up to its bigger rival, Verizon. The company has put out a new promotion — it is offering Verizon customers a year of free unlimited service if they are willing to switch networks.
Read: T-Mobile And Sprint Deal: Companies Could Try To Merge Again
The promotion is available online until June 30 and will provide customers free unlimited service, if they switch their network and already own a device, which means that if you are on a monthly installment plan, then you can't avail the offer.
Customers who make the switch will get Sprint's regular unlimited plan, which costs $50 per line and $90 for up to five lines per month and includes unlimited voice calls, texts, 4G LTE data, 10GB mobile hotspot and full HD 1080p streaming up till July 31, 2018. It also includes music streaming at up to 1.5 megabytes per second and games at 8 megabytes per second.
It's also worthy how Sprint is approaching customers. According to Bloomberg, the company is actually targeting Verizon customers via online promotions and emails instead of advertising the offer. In case you have been approached for the offer, it is advisable to check whether your phone is eligible for the offer. These include:
Apple iPhone 5C (Verizon only)
Apple iPhone 5S (Verizon only)
Apple iPhone 6
Apple iPhone 6 Plus
Apple iPhone 6S
Apple iPhone 6S Plus
Apple iPhone 7 (Verizon only)
Apple iPhone 7 Plus (Verizon only)
Apple iPhone SE
Google Nexus 5 (AT&T and Verizon only)
Google Nexus 5X
Google Nexus 6
Google Nexus 6P
Google Pixel
Google Pixel XL
Motorola E4
Motorola Z2 Play
Motorola G4,
Motorola G4 Play
Motorola G4 Plus
Motorola G5 Plus
Moto X Pure Edition
Samsung Galaxy S7 Edge (unlocked)
Samsung Galaxy S7 (unlocked)
Samsung Galaxy S8 (unlocked)
Samsung Samsung Galaxy S8+ (unlocked)
Also, while the offer is advertised as 'free', you will have to cover the cost of the SIM card and also pay taxes and fees. Moreover, you will have to pay monthly charges of $7.99 in case you turn off eBilling and AutoPay. Also, instead of getting on Sprint's network just because of the offer, it would be better to first check the signal in your area.
The fact that Sprint has singled out Verizon to compete against, instead of going head to head with T-Mobile or AT&T seems like the company's way of targeting the biggest consumer base. The company hasn't churned out a profit since long and has $40 billion in debt, so it needs to fight it out with other carriers for market share.
Read: Verizon Vs. T-Mobile Vs. AT&T Vs. Sprint: Verizon And T-Mobile Top Regional Rankings of Network Speed, Coverage
But such a step might be good news for subscribers, as it might prompt other carriers to come out with similar offers.
Craig Moffett, an analyst with MoffettNathanson, stated about the offer, "It's hard to imagine that regulators will be tempted to imagine anything much better than giving away service for free."
© Copyright IBTimes 2023. All rights reserved.