T-Mobile And Sprint Deal: Companies Could Try To Merge Again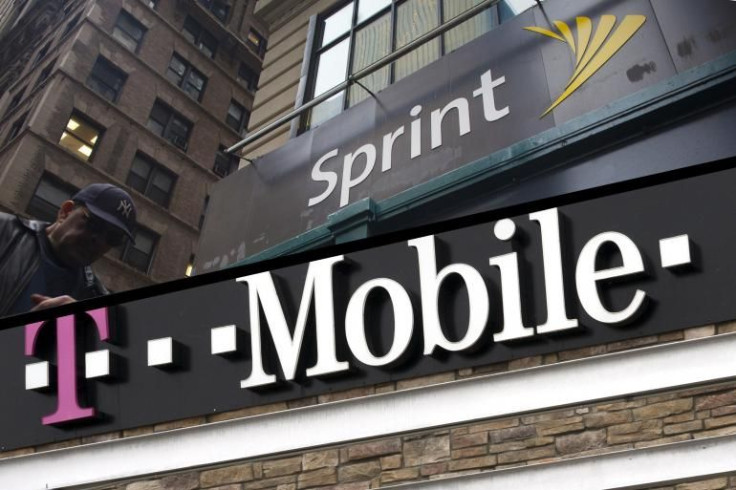 Sprint has begun looking into a potential merger with T-Mobile once again, according to Reuters.
As Reuters reports, Sprint's parent company SoftBank has investigated potentially selling the telecommunications company to T-Mobile, which would combine the resources and networks of both companies. Negotiations for a possible sale are expected to begin in April.
In a call with analysts during an earnings call in early February, SoftBank CEO Masayoshi Son hinted the company's long-term projections could be unpredictable.
"We may buy, we may sell. Maybe a simple merger, we may be dealing with T-Mobile, we may be dealing with totally different people, different company," Son said.
Both companies previously agreed to a merger in 2014, but the proposal failed following opposition from U.S. regulators over anti-competitive concerns. Since then, both companies have operated separately and generally work with smaller market share than AT&T and Verizon, which dominate the U.S. market.
However, the odds of a successful Sprint and T-Mobile merger could be better now. Via The Verge, T-Mobile CEO John Legere didn't discount the possibility of a merger at CES 2017, describing it as a "potential future outcome." With carriers starting to migrate to 5G technology, the investment needed to keep networks competitive could also increase the odds of a merger.
The Trump administration could also play a similar role in negotiations. While President Donald Trump and the Federal Communications Commision have yet to enthusiastically endorse the AT&T-Time Warner merger, the Ajit Pai-led FCC is expected to be more open to mergers than his predecessor Tom Wheeler.
The prospect of competition from a four-company cellular market to a potential three-company market remains to be seen. This week, AT&T announced it'd start offering unlimited data to users again, following similar moves from Verizon, but both moves were caused by high-profile upgrade promotions from Sprint and T-Mobile.
© Copyright IBTimes 2023. All rights reserved.
FOLLOW MORE IBT NEWS ON THE BELOW CHANNELS