'Spy X Family' Episode 4 Promo, Spoilers: Forgers Are Ready For The Interview
KEY POINTS
"Spy X Family" Episode 4 is airing Saturday
The episode will stream on Crunchyroll
Tatsuya Endo is the creator of "Spy X Family"
The interview day is here and the Forgers appear prepared to get Anya into the Eden College in "Spy X Family" Episode 4.
The new episode is titled "Prestigious Private School Assessment Interview."
The official promo trailer of "Spy X Family" Episode 4 is out hinting at Anya, Yor and Loid arriving at Eden College for the parent-child interview.
Clearing the entrance test isn't enough to secure a seat in this prestigious college as the institution needs to meet the child's parents before awarding the seat. Can Loid and Yor give that interview perfectly?
In the previous episode, Yor finally moved in with Anya and Loid. Anya gave Yor a tour of the house and the latter was impressed.
Meanwhile, Loid stated they need to do mock interviews before going for the real one. During the episode, they bonded with each other and were on their way to becoming the perfect fake family.
"Yor moves in with Loid and Anya. Now that they are a family, they need to prepare for the interview. But Loid realizes with how Anya and Yor currently are, the interview probably won't go well," read the official synopsis of "Spy X Family" Episode 3, as per Crunchyroll.
"In order to make sure they all understand how an upper-class family should be, Loid decides that they should all go out as a family. They go to the theatre and a museum, but it's just not clicking with Anya and Yor. Twilight begins to lose hope, but...," it continued.
The cast of the anime includes Atsumi Tanezaki as Anya Forger, Takuya Eguchi as Loid Forger, Saori Hayami as Yor Forger, Hiroyuki Yoshino as Franky Franklin, Kazuhiro Yamaji as Henry Henderson, Yuko Kaida as Sylvia Sherwood, Kensho Ono as Yuri Briar, Umeka Shouji as Camilla, Manaka Iwami as Millie, Mirei Kumagai as Sharon, Shohei Kajikawa as Dominic and Junichi Suwabe as the shop manager of Garden.
"Spy X Family" anime is based on Tatsuya Endo's original work, which was first serialized in Shonen Jump+ magazine by Shueisha.
"Spy X Family" Episode 4 will air Saturday at 11:30 a.m. ET. The episode will stream on Crunchyroll in Japanese with English subtitles.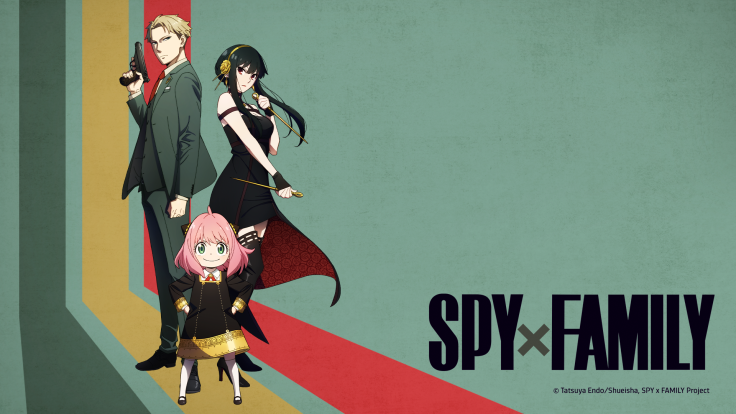 © Copyright IBTimes 2023. All rights reserved.