'Squid Game' Star Jung Ho-Yeon Reveals How The Show Changed Her Life
KEY POINTS
Jung Ho-Yeon lost weight at the height of "Squid Game's" success
She said she could not eat because she was "confused"
The actress also sought to improve herself after failing several auditions
Actress Jung Ho-Yeon, who shot to fame after starring in the hit Netflix series "Squid Game," revealed how her life has changed since she appeared as Player 067 in the hit dystopian drama.
"My entire life changed in just one month," she told Vogue for the magazine's February cover story - the first Korean to appear solo on the cover of the magazine.
The South Korean model-turned-actress recalled her parents worrying over her after she exchanged her Korean modeling agency for an acting agency in January 2020. In the end, her parents trusted her judgment. "They thought it would happen [for me] one day if I worked hard enough," she said.
It did not take long before Jung achieved success. As soon as "Squid Game" was crowned Netflix's biggest hit of all-time, her Instagram followers ballooned from 400,000 to nearly 24 million – easily making her the most-followed Korean actress in the world. On TikTok, hashtags, streams and memes dedicated to her earned about 3.5 billion views.
Jung also recently signed with modeling agency Creative Artists Agency, and told the magazine she was contemplating on moving to L.A. for future work.
The 27-year-old actress said overnight fame initially confused her, which led to her loosing about eight pounds of weight at the height of the series' success.
"I don't know why, but I couldn't eat. I was so confused, and it was so chaotic. I didn't believe it. I didn't trust it." She added family support kept her grounded at the height of all the chaos.
Jung also reflected on the career challenges she went through prior to the release of "Squid Game."
She revealed failing several auditions after she finished filming for the nine-episode Netflix series. The rejections led the actress to improve herself by going to English classes and reading English scripts to improve her diction, apart from training on posture and voice. "What's important in life is not when your career is up, but when your career is down and how you spend that time. That's something I learned," she said.
"Squid Game" bagged the award for Breakthrough Series – Long Format at the 31st Annual Gotham Awards in November. It is also set to receive a special award from the American Film Institute (AFI) this year. The series was also nominated for three Golden Globes this year, including Best Television Series.
"From #SquidGame to Supernova! Overnight success isn't new, but model-turned-actor Hoyeon Jung's vertiginous climb feels entirely of the moment. Vogue's February issue steps inside the whirlwind with the heart-on-her-sleeve megastar," Vogue wrote in its tweet.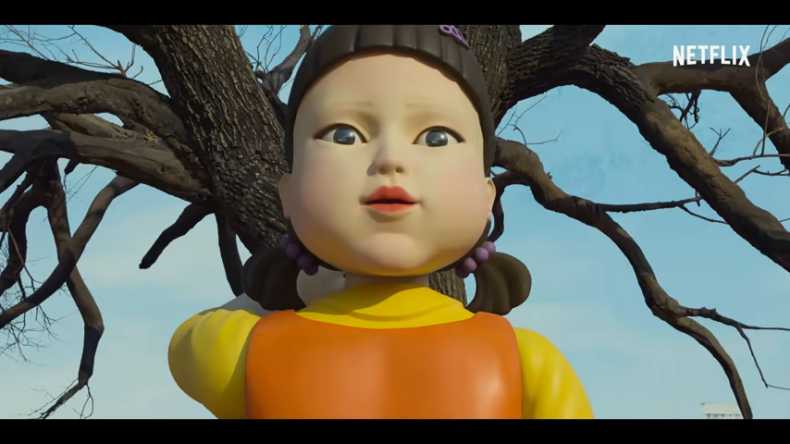 © Copyright IBTimes 2022. All rights reserved.