Sri Lanka And Argentina Send A Stark Warning To The World Over Inflation
Sri Lanka and Argentina are beginning to see the ugly side of inflation: massive protests, which in the case of Sri Lanka, have reached riots over commodity shortages and the soaring cost of living. They send a stark warning to the world over what comes next to countries that fail to control inflation.
The resurgence of inflation is a global phenomenon. It began with supply chain disruptions and labor shortages since the world economies ended the pandemic lockdowns. Then, they fueled a wave of cost increases, passed on to consumers through price hikes, and accommodated by monetary and fiscal easing.
Soon after came the Russian-Ukraine war and the unprecedented economic sanctions by the U.S. and its allies, causing further supply chain disruptions in the food and energy markets. Ukraine is a significant grain producer, while Russia is a major supplier of grain, oil, natural gas, and uranium.
Thus far, almost every country has seen the bad side of inflation. It's the crushing of family budgets and the erosion of the value of money set aside for a rainy day.
In some countries, like Sri Lanka, the consequences of inflation have reached further than that. They include massive protests, and riots, which lead to political and social chaos. For instance, the president of Sri Lanka had to resign over the weekend as protesters from all over the country stormed the presidential palace. Sri Lankan inflation is at an annual rate of 54%, with food inflation at 80%, and the government rationing some essential products.
Then there's Argentina, where its president called for unity following massive protests over the rising cost of living. Argentinian inflation is currently running at an annual rate of 61%. It is expected to reach 70% in 2022, with prices from store to store varying so wildly that nobody knows the price of anything.
Why do Sri Lanka and Argentina see the ugly side of inflation? What do they have in common? A large debt. Sri Lanka's debt to GDP reached 101% in 2021, while Argentina's was 80%. A big chunk of this debt is dollar-denominated, making it harder for these countries to pay it as the dollar has soared in the last two years, and they have no money left for essential imports. Sri Lanka's situation is far direr than Argentina's, as the country is facing a rapidly deteriorating balance of payment and depleted foreign reserves.
As a result, both countries have asked for IMF loans, which in the case of Argentina, has lowered the debt to GDP ratio to 69.5%, while Sri Lanka is still waiting for approval.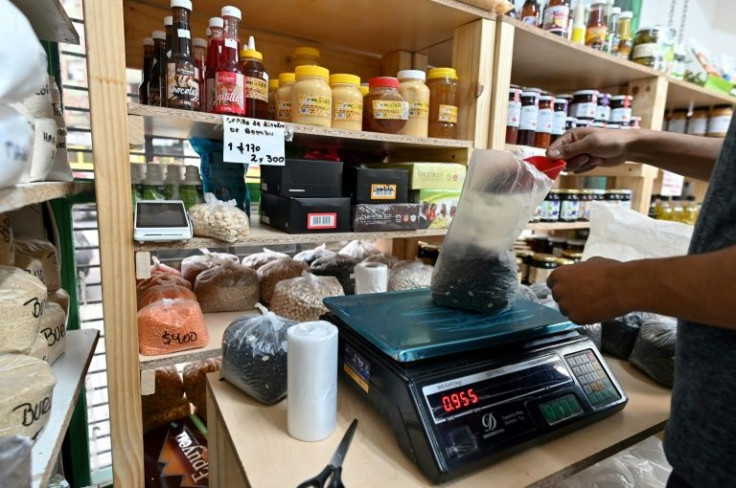 Which country is next? Countries with high inflation, a high debt to GDP ratio, and a deteriorating balance of payments. Turkey is one of them. The country has an annual inflation rate of close to 80%, a non-financial debt to GDP ratio of close to 120%, and a current account balance of close to 5% of GDP.
India could be another one. India's inflation isn't that high, running at an annual rate of 7%, but it has a debt to GDP ratio of 77% and chronic current account deficits, which could be made worse if the price of oil stays at these levels—the country is a major oil importer. The Philippines could be another one. Like India, the country doesn't have that high inflation but has a sizable debt to GDP ratio and a deteriorating current account balance. The list can go on with other emerging market economies in similar situations.
Still, it could also include developed economies, with countries like France and the U.K. already having a taste of inflation's ugly side. France was polarized in recent elections, with the extreme right and the extreme left parties squeezing the middle. The U.K. was paralyzed by massive strikes that brought its public transportation system to a halt over better pay to cope with the rising cost of living. And Germany could be next if the economic war against Russia drags on to the winter months and the country is left in the cold without sufficient energy supplies.
FOR FREE to continue reading
✔️ Unlock the full content of International Business Times UK for free
offer available for a limited time only
✔️ Easily manage your Newsletters subscriptions and save your favourite articles
✔️ No payment method required
Already have an account?
Log in
© Copyright IBTimes 2023. All rights reserved.