St. Patrick's Day Parade NYC: List Of Gay And Lesbian Groups Marching For First Time After Decades Of Exclusion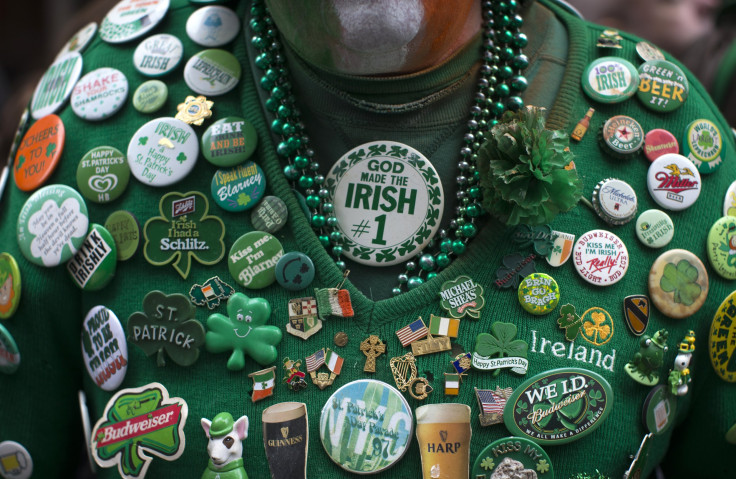 After decades of exclusion from the largest and oldest U.S. celebration of Irish heritage, lesbian, gay, bisexual and transgender people are expected to march prominently in the St. Patrick's Day Parade in New York this year. At least three groups will officially participate, an increase from the one group that was included last year because of a sponsor's caveat.
The Irish Queers (IQ), a New York-based LGBT group, will march in the parade down Fifth Avenue in Manhattan. The group grew out of the now-defunct Irish Lesbian and Gay Organization (ILGO) in 1996, and has been a key organizer of demonstrations over the exclusion of LGBT organizations from the annual parade in New York, according to its website.
IQ is marching with the Lavender and Green Alliance, an Irish LGBT group launched by Brendan Fay, who left the ILGO in 1994 to create an inclusive parade for all Irish-Americans and immigrants. The group has produced the St. Pat's for All Parade in the Queens borough of New York.
Last year, Out@NBCUniversal, a group of gay and lesbian network employees, made history as the first LGBT group ever allowed to march, due to the fact NBC is an official sponsor of the parade, according to the Advocate. However, the right to march was not extended to other Irish LGBT groups.
Mayor Bill de Blasio, who has skipped the St. Patrick's Day Parade the past two years because of the LGBT exclusion issue, will participate in the march Thursday. Also for the first time, the parade will be broadcast live in Ireland and the U.K., via the Irish TV channel, the Associated Press reported.
The New York parade traces its history to 1762, and it features about 200,000 marchers nowadays. For years, organizers of the parade said LGBT people could participate in it as long as they didn't carry signs or wear buttons that celebrate their sexual orientation.
Not everybody agrees the LGBT groups' inclusion in the parade is a good thing. "It's contemptible," said longtime parade participant Bill Donohue, president of the Catholic League. He stopped marching last year, according to AP.
© Copyright IBTimes 2022. All rights reserved.
FOLLOW MORE IBT NEWS ON THE BELOW CHANNELS