Is Stan Lee In 'Avengers: Infinity War'?
Stan Lee is known for his cameos in every single Marvel movie, and he'll keep the tradition up through next year. Not only will he appear in "Avengers: Infinity War," he is also set to appear in Marvel Cinematic Universe films through 2019.
"So, Stan, typically we try to get him out — he doesn't love to fly — so we try to get him out for his cameos around the same time," Joe Russo, co-director of "Infinity War," told BBC Radio Scotland. "So if we have other movies shooting on the same lot that we're on, for instance, 'Ant-Man 2' or 'Avengers 4,' we group his cameos together and then move him from one set to the next and kind of get him through his cameos in one day."
This isn't the first time Lee has filmed his cameos in groups. While filming "Guardians of the Galaxy Vol. 2," director James Gunn also helmed Lee's scenes in "Doctor Strange" and another flick. (Reports conflict on whether the third was "Spider-Man: Homecoming" or "Thor: Ragnarok.")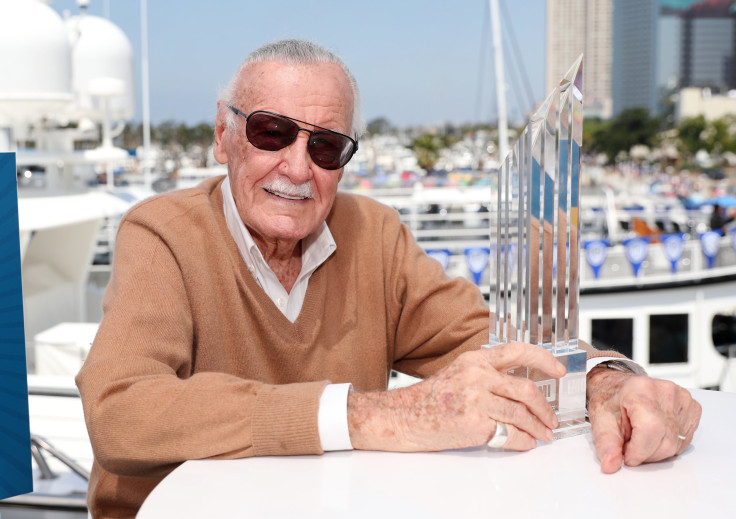 With cameos for "Avengers: Infinity War" (out April 27), "Ant-Man & the Wasp" (out July 6) and the still-untitled "Avengers 4" (out May 3, 2019), Marvel fans can look forward to having Lee on screen through at least 2019.
"He's great, he's a blast to have on set and everybody loves it," Russo added. "He seems to really engender a really warm response when he comes on screen."
Unfortunately, someone has reportedly taken advantage of how much comic book fans worship Lee. After the Hollywood Reporter published a lengthy article detailing how many of his associates are abusing the former Marvel Comics publisher, Lee claimed none of it was true. However, it seems he believes the allegations against former business manager Jerardo Olivarez.
Lee is suing former Olivarez for fraud and elder abuse, Deadline reports. The suit alleges that, in addition to transferring $4.6 million out of Lee's bank account without permission, Olivarez also had a nurse extract vials of blood, which is being stamped inside of comic books and sold as a "collectible" in Las Vegas.
© Copyright IBTimes 2023. All rights reserved.