'Star Trek' Villain Rumors: Who Is Benedict Cumberbatch Playing In 'Star Trek: Into Darkness?'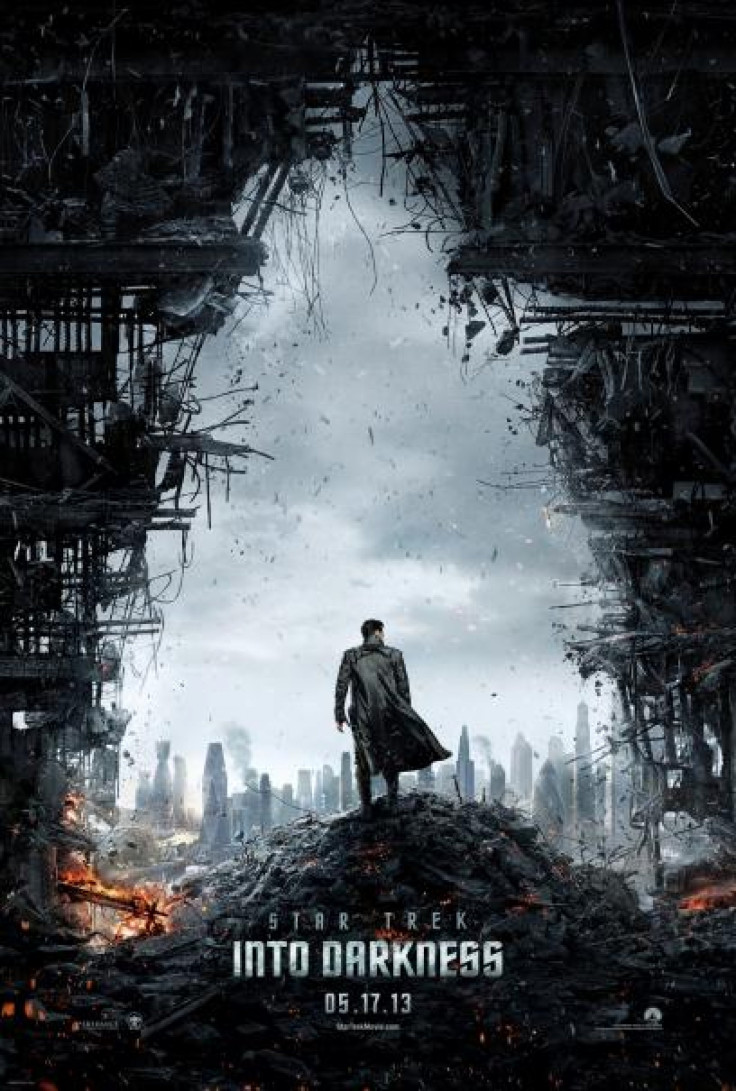 As the hype builds for the coming "Star Trek" sequel, "Star Trek: Into Darkness," fans are turning to some pretty obsessive methods to figure out the identity of the film's villain, played by "Sherlock" star Benedict Cumberbatch.
Director J.J. Abrams has been notoriously sly about revealing the identity of Cumberbatch's character before the film opens. While many fans have speculated that Cumberbatch would be paying either original series villain Gary Mitchell or Khan Noonien Singh, villain of "Star Trek II: The Wrath of Khan," Abrams has refused make a statement one way or the other.
Abrams has, however, hinted that the character would be familiar to longtime Trek fans. And "Star Trek: Into Darkness" writer Roberto Orci confirmed in an interview that Cumberbatch's character is a familiar face in the "Star Trek" universe.
A recently released press photo claimed that Cumberbatch's character was named John Harrison. The photo caption read "(Left to right) Zachary Quinto is Spock, Benedict Cumberbatch is John Harrison and Chris Pine is Kirk in STAR TREK INTO DARKNESS from Paramount Pictures and Skydance Productions."
But fans across the Internet have been taking issue with the "John Harrison" name. For one, no character with that name exists in any version of Star Trek, which is inconsistent with Orci's interview with Trek Movie. Many fans have also noted the name's similarity to "red herring" to suggest that the John Harrison name is, at the least, an assumed identity for Cumberbatch's character.
So who is Cumberbatch playing anyway?
The short answer is we don't know, but there are a few clues that might rule some things out. In the recently released trailer and promotional photo, Cumberbatch is wearing a Starfleet uniform, but Khan was never a member of the Federation, which makes an appearance by that character seem less likely. And the younger ages of the new "Trek" cast means that there's nothing they've done to Khan that would warrant revenge anyway.
However, it's likely that fans won't know Cumberbatch's true identity until "Star Trek: Into Darkness" hits theaters next summer.
"Giving away the full motivation would ruin it, but it's personal. It's also political, I think," Cumberbatch told MTV. "He has an interesting relationship with Kirk, and with Spock in a way. He very much plays them off against each other. There's an element of shadow to him and Kirk."
Still, regardless of who Cumberbatch is playing, Abrams assured fans in an interview with MTV that everyone would be pleased with Cumberbatch's villain.
"Rather than answer anything that would give away the fun of the movie, I would say that the character that Benedict plays, he brings such an incredible power to it. His voice alone, I actually as a joke should have had him read the lunch menu," Abrams said. "He makes anything sound great and brings such a force to it that hopefully when you see the movie, this character, all speculation aside, will be really compelling, not because of any connection to anything past, but because of who he is and what he brings to it."
Watch the first trailer for "Star Trek: Into Darkness" featuring Cumberbatch's villain below.
© Copyright IBTimes 2023. All rights reserved.