'Star Wars: Episode 9' Leak: Scene Description Of Final Battle With Emperor
The scene description of the final fight sequence in "Star Wars: Episode 9" has leaked online. The Emperor (Ian McDiarmid) will be back in the action sequence, and he will be more powerful than ever. This battle is said to be the "money shot" of the movie.
The following article contains spoilers of "Star Wars: Episode 9."
The first thing the fans will notice in the final battle is the beautiful setting. According to Making Star Wars, the fight takes place on the dead planet of Exogol, in a dark underground facility. The Emperor has built himself a stone throne with thorny decorations around him to give it an evil look.
The throne was originally designed by Ralph McQuarrie for "Return of the Jedi." The seat is on a high platform, and there are red lights emanating from the thorns engraved in the stone chair.
The Emperor wears a burgundy robe and a black hood on top. He has a black belt with a silver buckle around his waist. This costume in "Star Wars: Episode 9" is said to be the best look of the character in the entire Skywalker saga.
A previous report by Making Star Wars revealed that the Emperor will initially be shown as a dying old man. However, he will later get rejuvenated by absorbing the Force powers of Kylo Ren (Adam Driver) and Rey (Daisy Ridley).
The fight between the Emperor and Rey takes place after he has become younger by absorbing the Force powers, and pushing Kylo Ren to his death down the abyss, which will be similar to how the character's father died. Palpatine will be busy destroying the Resistance ships in orbit while Rey lies incapacitated and weak.
Rey will be rejuvenated, thanks to a "Jedi who lived before her." Will a Force Ghost give her powers? When the Emperor sees what has happened he will shoot a bolt of lightning at her, which she deflects with ease with her lightsbaer.
The Emperor is expected to be defeated in this battle. Another Making Star Wars leak revealed that Rey may be able to bring Kylo Ren back to life in "Star Wars: Episode 9" by using the new healing Force powers that she has learnt.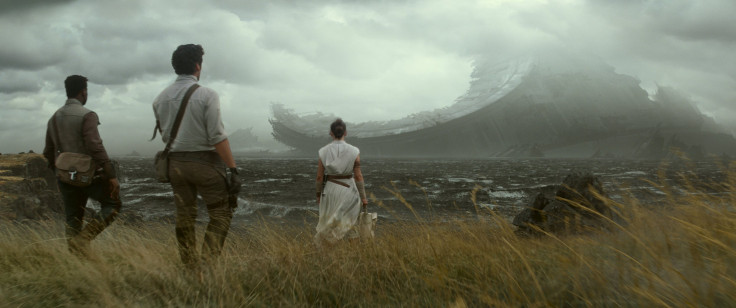 © Copyright IBTimes 2023. All rights reserved.
FOLLOW MORE IBT NEWS ON THE BELOW CHANNELS