'Star Wars: Episode 9' Rumors: Suicide Mission That Will End First Order
"Star Wars: Episode 9" will be the last for the First Order. Rumors about the upcoming film have revealed how a suicide mission by two heroes will lead to the collapse of the evil organization and the end of its leaders.
The following article contains spoilers of "Star Wars: Episode 9."
According to Making Star Wars, Finn (John Boyega) and Jannah (Naomi Acki) will go on a suicide mission to take down the First Order once and for all. The mission is very personal for Jannah because she narrowly escaped being kidnapped as a child, and she would have become a Stormtrooper if she hadn't succeeded in evading capture as a child.
The mission will be reminiscent to the destruction of the Death Star. Finn and Jannah have to destroy General Pryde's (Richard E. Grant) Super Star Destroyer. According to Bespin Bulletin, they will do this by throwing bombs inside the reactor core of the ship. This action is supposed to doom the heroes along with the ship, but they will be rescued by the Millennium Falcon.
The destruction of the Super Star Destroyer will bring an end to the First Order in "Star Wars: Episode 9." According to Jedi Paxis, General Pryde will be the only one left to command the army after Kylo Ren (Adam Driver) kills General Hux (Domhnall Gleeson), after it is discovered that the latter is a Resistance mole.
Kylo Ren will switch to the light side after defeating the Emperor (Ian McDiarmid) towards the end. With Hux dead, and General Pryde seemingly going down with his Super Star Destroyer, the First Order will essentially be left without a leader by the end of the movie.
General Hux and Hux were tasked with kidnapping children as recruits for the First Order. A scene in "Star Wars: Episode 9" will show how this is done. The fall of the organization means that it will not return in the future movies of the franchise.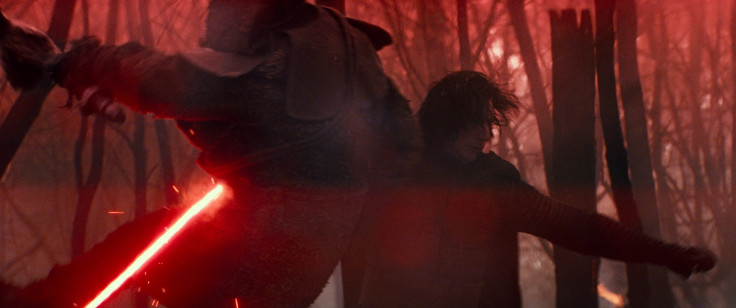 © Copyright IBTimes 2023. All rights reserved.
FOLLOW MORE IBT NEWS ON THE BELOW CHANNELS