Starbucks Corp. (SBUX) Earnings: Same-Store Sales Growth Shrinks In Most Regions, China Growth Fueled By Newer Stores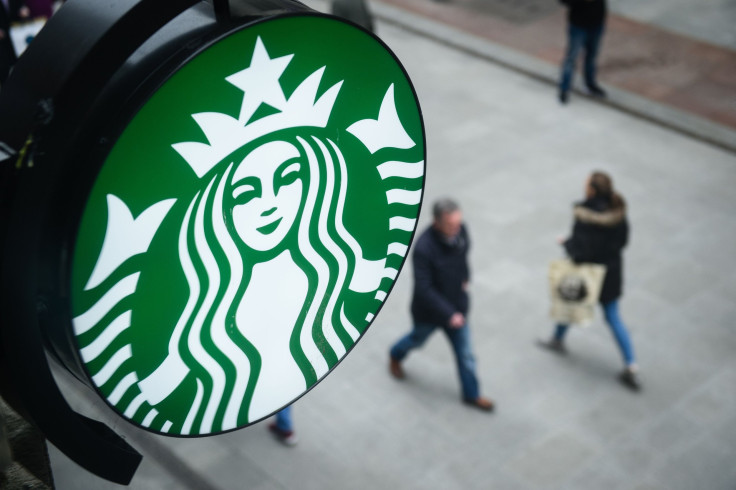 Starbucks Corp. shares plunged in after-hours trading Thursday after the world's largest coffee chain missed revenue and store sales growth estimates for the first three months of the year. The company reported lower-than-expected global same-store sales growth compared with the same period last year, with flat year-over-year growth in the Americas, its strongest geographic region.
The news sent the company's stock down more than 5 percent in after-hours trading in New York on Thursday, to $57.59.
Company boss Howard Schultz underscored robust revenue growth in China, which came from more recently opened stores. Newer stores usually report high sales growth, but aren't counted in same-store sales data because new stores attract higher traffic as customers flock to grand openings. In other words, Starbucks' momentum is coming from its newer outlets, and not its older ones.
"Starbucks record Q2 financial and operating performance — including a stunning 18% increase in revenues and a 5% increase in transactions in China — underscores the strength of the Starbucks brand," Schultz said in a statement. "Loyalty, technology and innovation are continuing to fuel our digital flywheel and propel our business forward all around the world."
Starbucks came under fire from customers this month when it changed its loyalty rewards program making it more expensive for customers to win freebies. The company reported a 16 percent growth in the program in the first three months of the year, but the effects of the recent change won't be felt until later this year.
The Seattle-based company said it posted earnings of 39 cents per share in the three months ending March 30, up from 33 cents in the year-ago period, which was in line with a consensus forecast from Thomson Reuters. But revenue missed, ringing in at $4.99 billion, up from $4.56 billion in the same period last year. Analysts had expected revenue of $5.03 billion.
Global same-store sales, a vital retail metric that measures growth in established outlets, fell one percentage point, to 6 percent. Analysts had expected growth of nearly 7 percent. The company saw big year-over-year declines in sales growth in the Europe/Middle East/Africa and China/Asia-Pacific regions.
© Copyright IBTimes 2023. All rights reserved.