State Of The Climate 2016 Report: Hotter Temperatures, Higher Seas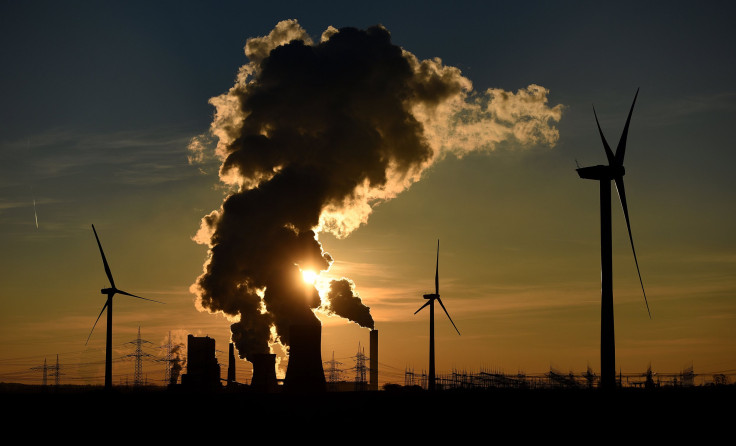 The Earth faced record warming for the third year in a row, the State of the Climate in 2016 international report from the American Meteorological Society shows. Last year surpassed 2015 as the warmest on record, confirming the continued trends of warming globally.
The lengthy and in-depth report is created every year with contributions from 500 scientists worldwide in 60 different countries who have taken thousands of measurements over the course of the year. All of this is compiled to create a report that focuses on climate indicators, extreme weather and the usual measurements, like precipitation, taken all across the globe, according to NOAA.
Read: United States On Track To Experience Second Warmest Year Ever
The year brought record breaking events, temperatures and sea levels, all of which were broken just one year earlier, in 2015. The report goes into great detail of each of the new records. The highest levels of greenhouse gases of the last 137 years were recorded during 2016. The carbon dioxide levels alone reached a concentration of 402.9 parts per million on average. This marked the first time the concentration passed 400 ppm at any time in the last 800,000 years as measured by ice core records and direct measurements, according to NOAA. Additionally, this measurement only accounted for CO2 in the air, no other greenhouse gases such as methane or ozone.
In addition to increased greenhouse gas concentrations the entire planet was also heating up. Sea temperatures and surface temperatures worldwide were both the highest on record. The surface temperatures surpassed 2015 for the hottest year on record. The average sea surface temperature in 2016 was the highest on record, says the report. The rate at which the sea is warming is far quicker than the previous century's rate was. From 1950 to 2016 the average warming rate was about 1.8 degrees Fahrenheit per century. But for 2000 to 2016 the rate was significantly higher at 2.29 degrees Fahrenheit.
Read: Poor Air Quality Might Keep The Climate From Changing In Some Places
The global sea level was at its record highest as well. It was 3.25 inches higher than the average was in 1993 which is when the sea level was first measured with satellite altimeter. 2016 was also the sixth year in a row that the sea level rose. In addition to the sea levels rising the sea ice was melting at record rates as ice and snow cover declined worldwide. Sea ice and snow help make the planet more reflective of the sun's heat and energy, which helps keep the planet cooler. As it decreases, more of that heat is absorbed, and the water begins to warm more rapidly, feeding into further warming.
The report shows that symptoms and signs of a changing climate are still occuring and show no indication of slowing.
© Copyright IBTimes 2023. All rights reserved.