Steakhouse Patron Bites Woman Dining With Venezuelan UN Representative
A 50-year-old woman eating with the Venezuelan representative to the United Nations was bitten in the arm by another woman at a Brooklyn, New York steakhouse Sunday afternoon, according to DNAinfo Monday.
The attack occurred at Peter Luger Steakhouse at around 4:10 p.m. According to police, the woman did not know her attacker and the attack was unprovoked. Afterward, the attacker ran out of the restaurant. The victim of the attack refused medical attention. No arrests were made.
Read: What's Happening In Venezuela? State Department Reacts To Attack On The Country's National Assembly
Rafael Ramírez, the Venezuelan representative to the United Nations and the ex-minister of Venezuela's state oil company PDVSA, was having lunch with his family at the steakhouse Sunday. Ramirez was a top figure in the Hugo Chávez administration. The victim of the biting attack was part of Ramirez's lunch party and one of his family members.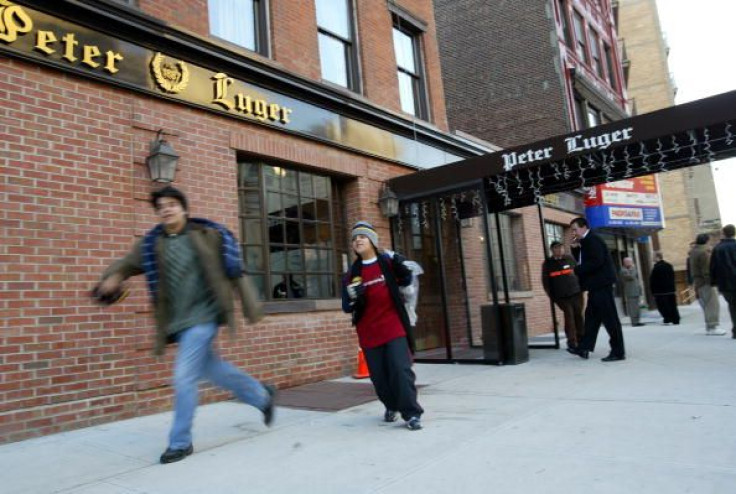 His lunch group was confronted by a man and a woman who called him an "assassin" and reminded him of the 90 Venezuelans who have died due to the country's current tumultuous situation between police and protesters, according to El Nuevo Herald. The protests hit the 100-day mark Sunday, the day of the attack. Nicolás Maduro's leadership has sparked months of violent protests in the South American country.
A video of the confrontation circulated various social media platforms. In the video, a woman is heard saying, "You are going to bite me" in Spanish. People in the video also threatened to call the police. The video did not show the moment the woman was bitten.
Ramírez received messages of support from Chavez supporters, but also received criticism because of how costly it is to dine at Peter Luger Steakhouse. People called it "the most expensive meat restaurant in New York." The cheapest dish at the restaurant is priced at $61, although there is a meat dish deal for $51.95. The $51.95 meal would cost the average Venezuelan citizen over one million bolívares, the Venezuelan currency, according to el Nuevo Herald.
Read: Venezuela Crisis 2017: 'Mother Of All Protests' Planned Against President Nicolas Maduro
Ramírez later posted about the incident on his Twitter account, saying that the two people attacked his family. He posted photos of the man and the woman, identifying them as Gabriel Manzano and Tatiana Low.
The New York Police Department (NYPD) identified Low as a suspect in the biting attack.
© Copyright IBTimes 2023. All rights reserved.