Stella McCartney To Launch Her Debut Menwear Collection In November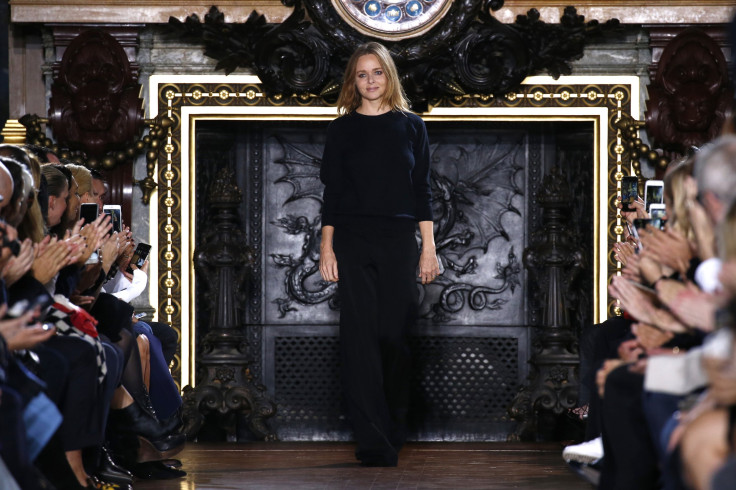 Stella McCartney is all set to launch her debut menswear line this fall. The designer's first menswear line will launch on Nov. 10 in London at a special fashion presentation. It will be showcased alongside her spring 2017 women's collection.
McCartney's first menswear range will hit shelves in December. The designer's company said Thursday the new collection will take a "modern approach" to men's wear, encouraging "seasonless ward robing," while adhering to the brand's ethic of sustainability. The new range will include fur-free and leather-free apparel and accessories, and will be sold at select Stella McCartney boutiques.
The new range will also be available online on the brand's website, as well as at wholesale stores worldwide. It will also be sold to retailers in Paris later this month from the newly relocated Stella McCartney Paris showroom in Saint-Germain-des-Prés. The new men's collection will include suits and separates, outerwear and accessories, and eyewear that will be available only in the near future.
"The desire to marry the Stella woman to a man has been inside me since the very beginning," said McCartney announcing the news. The designer has tried her hand in men's wear before, making suits for both her husband, Alasdhair Willis, and her father, Paul McCartney. She also has done custom clothing for Guy Ritchie and David Bowie.
The new addition comes a month after her designs for the GB Olympic kit were unveiled in London. McCartney's team kits with Adidas for the Summer Olympic Games in Rio de Janeiro will debut in August. Besides, it will be a busy month for the designer as her latest fragrance POP and her first swimwear collection is set to launch in July.
McCartney usually presents her collections in May, but this season, the British designer will showcase in November for the first time. The new date is for the convenience of fans to pick up new items closer as it makes its store debut. McCartney will also be seen making a cameo in the "Absolutely Fabulous: The Movie," which will be released in theatres in Australia on Aug. 4.
© Copyright IBTimes 2023. All rights reserved.