Steve Jobs Dies, But Anti-Apple Show Goes On: 'The Agony and Ecstasy of Steve Jobs' To Open in NYC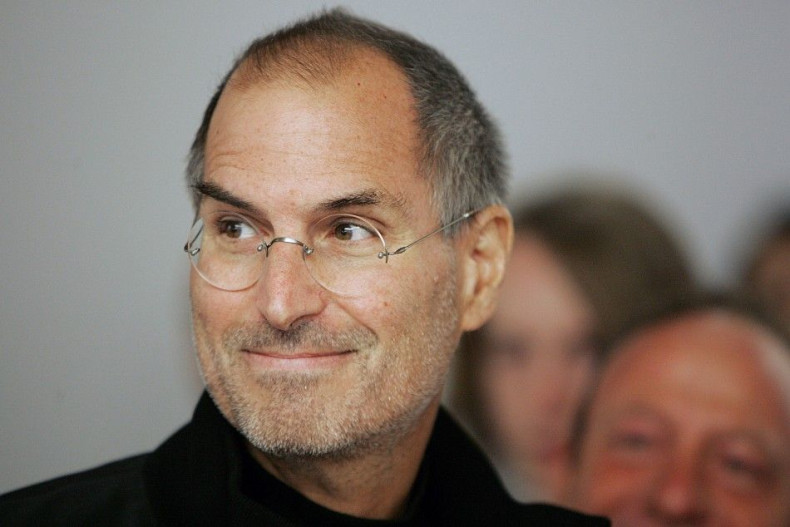 A stage play critical of Steve Jobs and Apple's manufacturing practices will open as scheduled , beginning previews on Oct. 11 at New York City's Public Theater -- less than week after Jobs lost his battle with pancreatic cancer at age 56.
The Agony and Ecstasy of Steve Jobs, which has already been staged in multiple cities on the West Coast over the last 16 months, will undergo unspecified revisions in the wake of Jobs' untimely -- but not unexpected -- death.
The Apple CEO and co-founder's passing is of such importance that it absolutely has to be addressed because it heightens the importance of talking about his legacy, Mike Daisey, the writer and solo performer of the show, told The New York Times on Thursday. Daisey said he did not plan to add or cut any full scenes, but rather planned to texture the current incarnation of the show, addressing the culture of deification and the realities of nostalgia, as well as the fact that people have been expressing such tenderness and affection for this human being because of their connection to his devices.
The Agony and the Ecstasy of Steve Jobs functions as something of an expose on global outsourcing and corporate greed, and something of a meditation on power and charisma.
The San Francisco Chronicle called the play a trenchant and funny critique of what might be the most deeply held, if unacknowledged, beliefs in our culture...[Daisey] takes on the worship of technology and its high priest, because religion is, in essence, 'the way we see the world.'
Part of the play is based on a trip that Daisey made to Shenzen, China, where he pretended to be a wealthy businessman in order to get access to factories outsourced by Apple for manufacturing, The New York Times reported.
In China, Daisy says he witnessed unspeakably inhumane working conditions. I'd expected conditions to be bad, to be worse than I'd ever experienced, and I've lived a relatively comfortable life, he told The New York Times. What was shocking to me was the level of dehumanization built into the systems that have been put into place by American corporations in collusion with suppliers.
Prior to his research on the working conditions in China, it seems Daisey had a more positive view of Jobs and the products he designed; or at the very least a measured fascination. The way he sort of dominates Apple means that it really feels like you're having a conversation with him when you use the devices, Daisey told The New York Times. I've wanted to talk about Apple for a long time, but I don't do monologues unless there's something compelling in collision with something else in my life. There was nothing really to talk about until a couple years ago, when I started reading and learning about the working conditions in southern China and investigating the supply chain.
In a sense you could say I'm being hard on [Jobs], Daisey told The Wall Street Journal. He was always a very tough person, though, and he was not a big believer in nostalgia and pussyfooting around. I believe in using those same tools in this investigation.
News that the play will open as scheduled comes as Globalpost reported that Apple workers in China who became ill while making Apple's touchscreens were still awaiting a response from Jobs to a request for help with healthcare costs when he died.
According to the Globapost report, 137 workers were sickened in 2009 after the factory where they were working swapped out alcohol for a chemical called hexane, which was believed to cut down the manufacturing time for Apple touchscreens. But because the workers were not provided with proper safety equipment, they became ill. Many had to be hospitalized and some continue to suffer nerve damage.
The affected workers wrote a personal appeal to Jobs asking for help with outstanding health care costs and additional compensation for unpaid leave from work.
Jobs never responded.
Jia Jingchuan, one of the factory workers who approached Jobs about healthcare costs, told Globalpost that he continues to have health problems after leaving his job at the factory, and no longer has health insurance. Apparently, his doctors advised him to avoid manual labor.
Steve Jobs was indifferent to our poisoning and evaded his responsibility, Jia said in a statement released by a Hong Kong labor group.
Public Theater Artistic Director Oskar Eustis believes that this is the right time to reflect on Jobs legacy, regardless of what kind of man Jobs really was - something we may never know.
Steve Jobs had an enormous impact on our lives; in many ways, the world he has left to us is his world, Eustis said in a press statement. This is a perfect moment to contemplate that world, its values and practices, and decide what parts of his legacy we should embrace and what parts we need to reject.
Many of us feel a deep intimacy with Steve's passing, because Apple's design language and Jobs' obsessions blur the lines-in a real sense many people's intimate history with Apple has been a decades-long conversation about industrial design with Steve Jobs himself, Daisey said in the same statement.
This moment is an opportunity to peel back the surface and get at the secret heart of our relationship with Steve Jobs, his devices, our labor, and China itself. We live in denial about China: a relationship that so disturbs us that we pretend our devices are made in magical Willy Wonka-esque factories by space elves instead of the real human cost we all know in our hearts has been paid.
Steve Jobs was famous for his unsentimental directness, his ability to ignore nostalgia and demand the unvarnished truth, however difficult, Daisey continued. I admire that, and these performances at this precise moment are an opportunity for us to together rediscover out how alive theater can be when we don't know all the answers.
Daisey was unable to respond to a request for comment as he is reportedly in tech production on the play, which opens on Oct. 17 after a week of previews and runs through Nov. 13.